Week of stability in the foreign exchange market
Better pandemic management supports the euro
Published by Luigi Bidoia. .
Dollar
Euro
Exchange rates
Log in to use the pretty print function and embed function.
Aren't you signed up yet? signup!
This week was characterized by relatively stable exchange rates, which was dominated by the euro, which remained stable at around $1.18 per euro.
The map below shows that all currencies, with the exception of the Scandinavian Korunas and the Czech koruna, have weakened against the euro.
Exchange rates against the Euro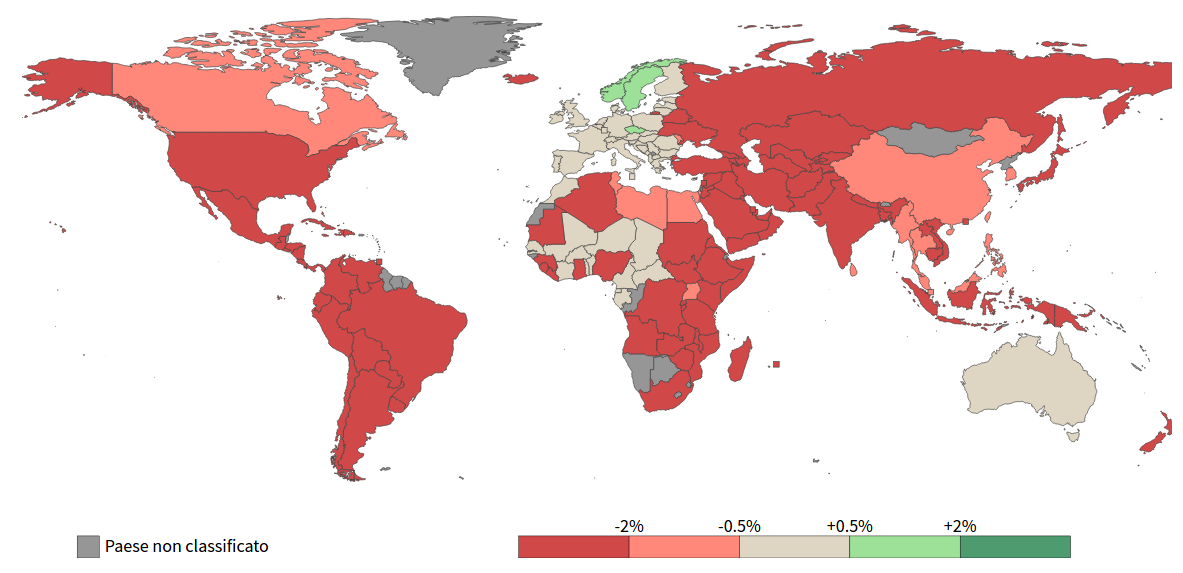 The strength of the euro is, however, relative, due to the weakness of the other currencies, in particular the dollar, and the high degree of uncertainty on the financial markets that leads many traders to seek a refuge currency in the euro, equating it with the yen and Swiss franc. During the month of August, the euro remained above 1.07 Swiss francs per euro and above 126 yen.
One reason for the relative strength of the euro is the better management by eurozone countries of the Convid19 pandemic compared to many other areas of the world and the resulting expectations of a faster economic recovery. Tuesday saw the publication of the results of the ZEW Financial Market Survey of August, relating to the expectations of some 350 economists and analysts on the short-term (6-month) economic future of Germany, euro area, United States, Japan and United Kingdom. 78% of respondents expect the German economy to improve in the near future. This percentage drops slightly (74%) when the subject of the question is the euro area, but is "only" 68%, 66% and 57% for the US, Japan and the UK respectively. By contrast, for the euro area and Japan, the percentage of respondents expecting the economic situation to worsen in the coming months is less than 10%; for the US and the UK, this percentage is much higher, at 14% and 19% respectively.
According to interviewees in the ZEW survey, the different speed of exit from the low point of the economic cycle in April 2020 will be reflected in a further appreciation of the euro against the dollar and sterling and substantial stability against the Swiss franc and yen.