Lo Yen si rafforza ulterioremente - I sett. giugno 2016
Published by Luigi Bidoia. .
Exchange rates
Log in to use the pretty print function and embed function.
Aren't you signed up yet? signup!
Nel pomeriggio di venerdì, i dati sulla disoccupazione USA hanno portato ad un forte indebolimento del
Dollaro
, che  dopo le 15.00 ha iniziato a registrare valori superiori a 1.13 dollari per euro. La
Sterlina
inglese ha seguito il dollaro deprezzandosi fino a 0.78 pound per euro. Se si escludono queste turbolenza del pomeriggio di venerdì, la  settimana appena terminata si è caratterizzata per un ulteriore apprezzamento dello Yen, arrivando a valori prossimi a 121 yen per euro. Sono ormai 12 mesi che lo Yen continua ad apprezzarsi verso l'Euro.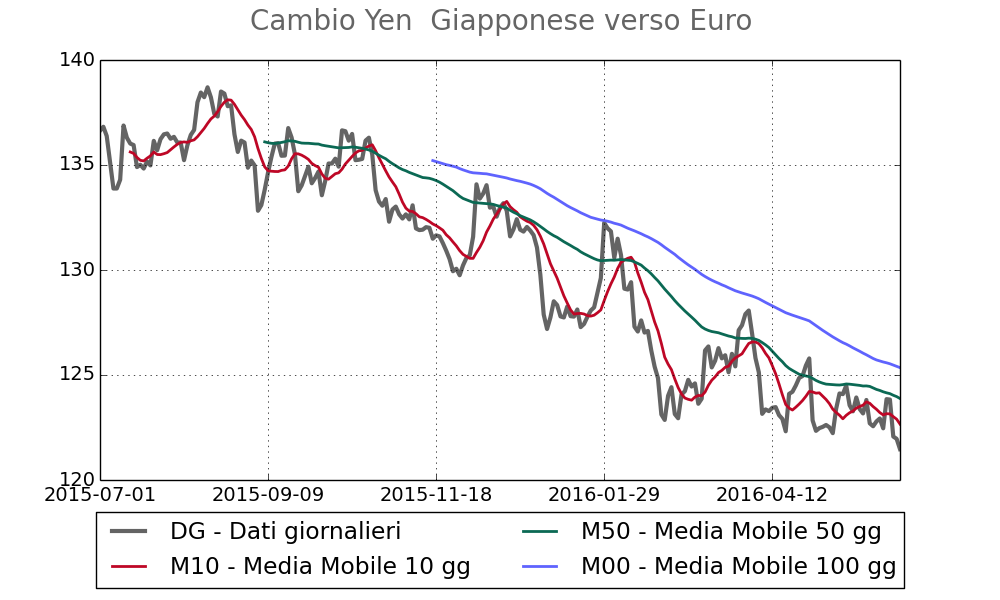 Con il deprezzamento accusato nel pomeriggio di venerdì, Dollaro e Sterlina hanno annullato una buona parte dei guadagni che avevano registrato nel corso del mese di maggio. Nella settimana appena trascorsa il Franco Svizzero ha registrato una relativa stabilità verso l'Euro, interrompendo la fase di deprezzamento che aveva caratterizzato gli ultimi due mesi.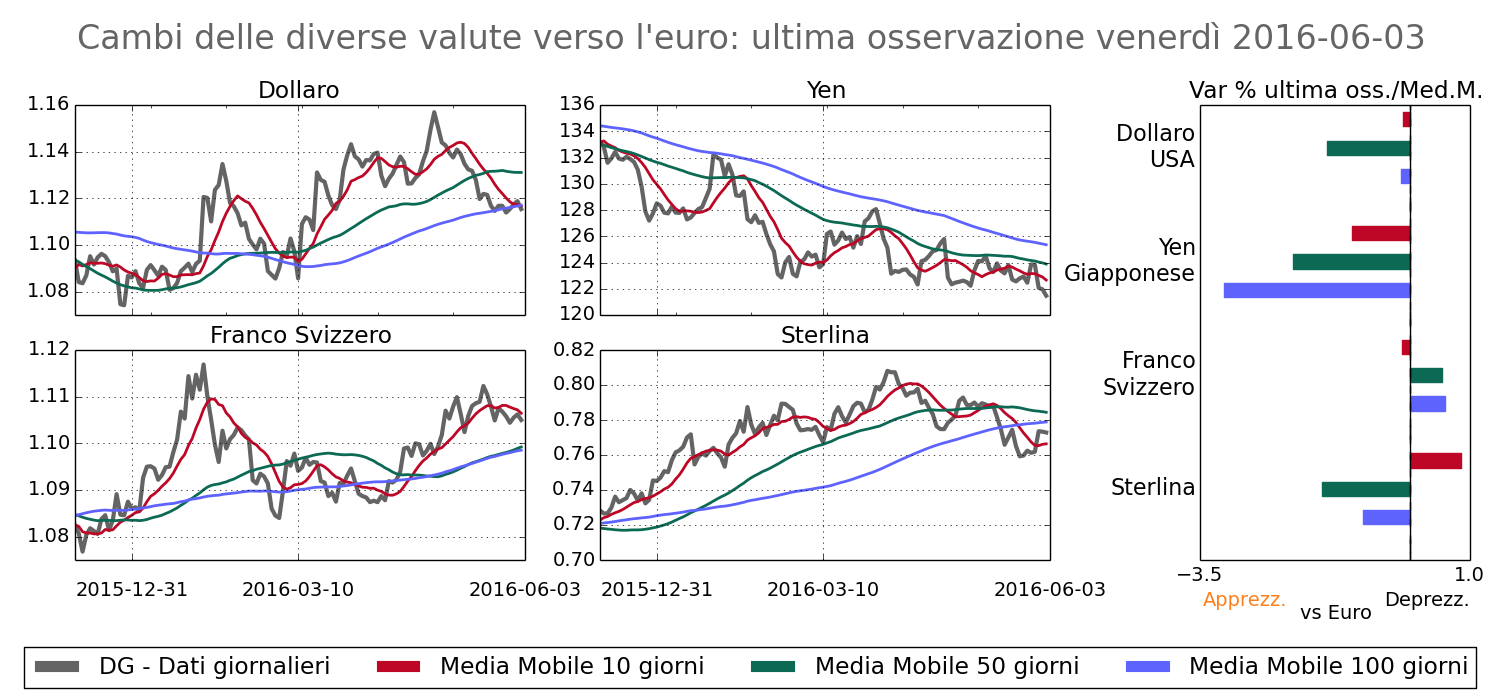 Dal lato delle altre valute, è da segnalare il deprezzamento in atto del
Peso Messicano
e del
Ringgit Malese.

 
Tra le valute europee, significativo è l'apprezzamento del
Fiorino Ungherese,
passato nel periodo di due settimane da 317 fiorini per euro ai 312 di venerdì.