Real Brasiliano in apprezzamento sotto a 3.9 - II set. giugno
Published by Luigi Bidoia. .
Exchange rates
Log in to use the pretty print function and embed function.
Aren't you signed up yet? Log in!
Grazie ai segnali che il peggio è passato e alla nomina di Ilan Goldfajn a presidente della banca centrale, dall'8 giugno il
Real brasiliano
è sceso solo alla soglia di 3.9 real per euro, registrando un apprezzamento di oltre il 10% rispetto ai valori di inizio anno.
Goldfajn ha dichiarato che combatterà l'inflazione attraverso la politica monetaria
.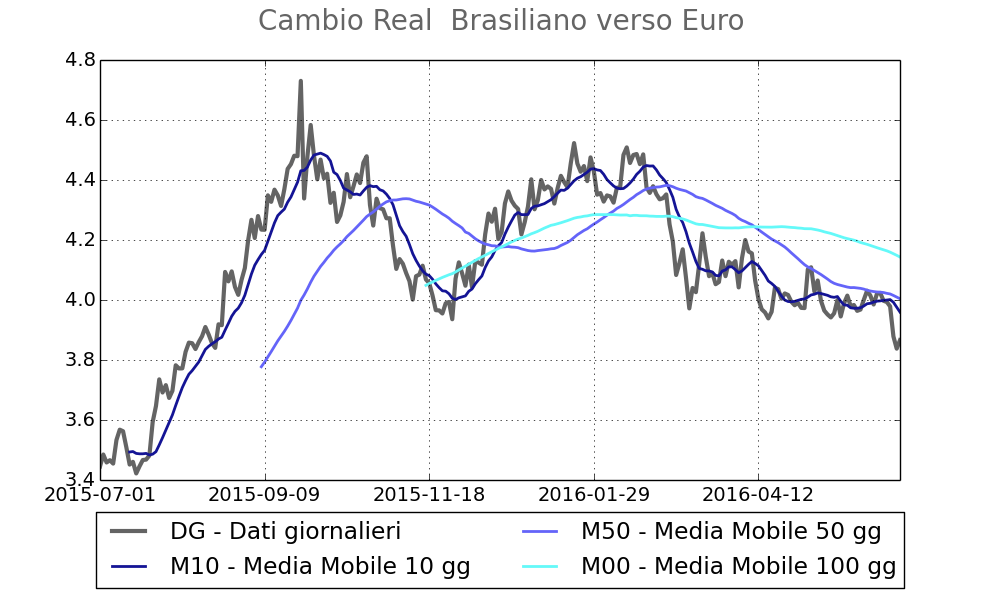 La settima che si è appena chiusa si è caratterizzata inoltre per il netto apprezzamento del
Franco svizzero
, sceso sotto il valore di 1.09 franchi per euro ed annullando tutto il deprezzamento cumulato nei mesi di aprile e maggio. Anche questa volta le motivazioni sembrano dover essere cercate nella dinamica di altre valute, in particolare nel cambio della
Sterlina
salita sopra a 0.78 pounds per euro.
Secondo gli operatori il cambio della sterlina potrebbe apprezzarsi fino a 0.90-1.00 in caso di vittoria della Brexit, oppure sgonfiarsi in area 0.70 in caso di vittoria, il 23 giugno, del voto per la permanenza nell'Ue.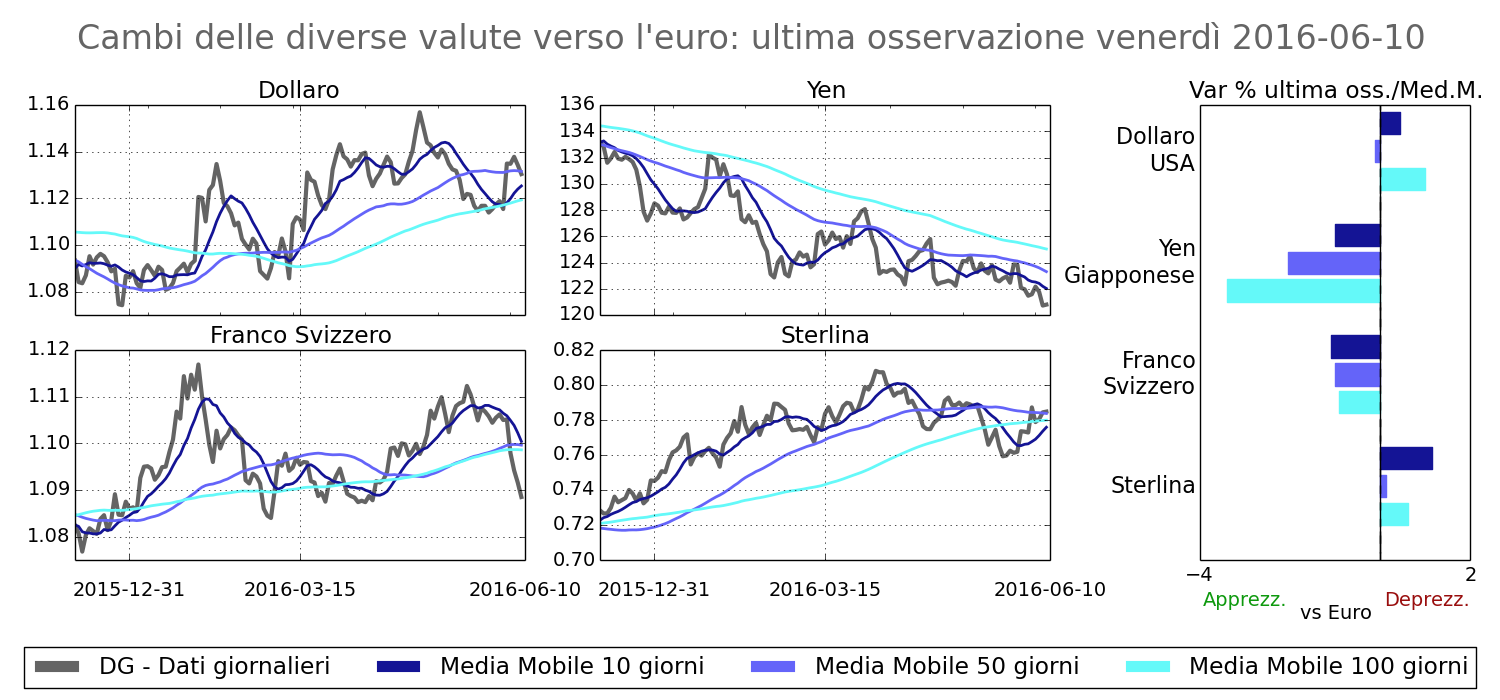 Da segnalare infine, la prosecuzione della fase di apprezzamento del
Rublo
, ritornato nei giorni scorsi a valori inferiori a 75 rubli per euro, nettamente in apprezzamento rispetto ai valori superiori a 90 registrati in alcuni giorni di gennaio e febbraio 2016.