Rand sud africano ancora in apprezzamento - II sett. agosto
Published by Luigi Bidoia. .
Exchange rates
Log in to use the pretty print function and embed function.
Aren't you signed up yet? signup!
Nel corso della settimana appena conclusa è proseguita la fase di apprezzamento del
Rand
sud africano. Nella giornata di giovedì le quotazioni di questa valuta sono scese sotto la soglia dei 15 rand per euro. Se si considera che il 20 gennaio di quest'anno le quotazioni erano risultate superiori a 18 rand per euro risulta chiaro quanto rilevante è stata la sua fase di apprezzamento nel corso di quest'anno.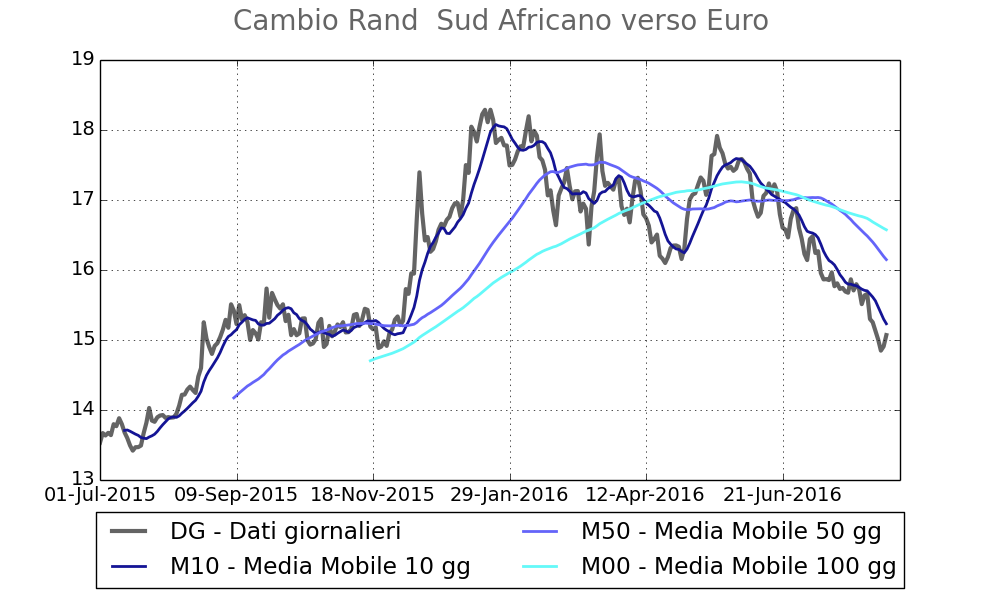 Tra i cambi delle principali valute mondali verso l'euro, sono degni di segnalazione la dinamica dello Yen, che sembra aver interrotto la lunga fase di apprezzamento che lo ha caratterizzato nel corso del 2016, e l'indebolimento della
Sterlina
, che venerdì ha superato la soglia di 0.86 pounds per euro. Il Dollaro si mantiene all'interno del range 1.10-1.12 e il Franco svizzero continua ad oscillare su valori prossimi a 1.09.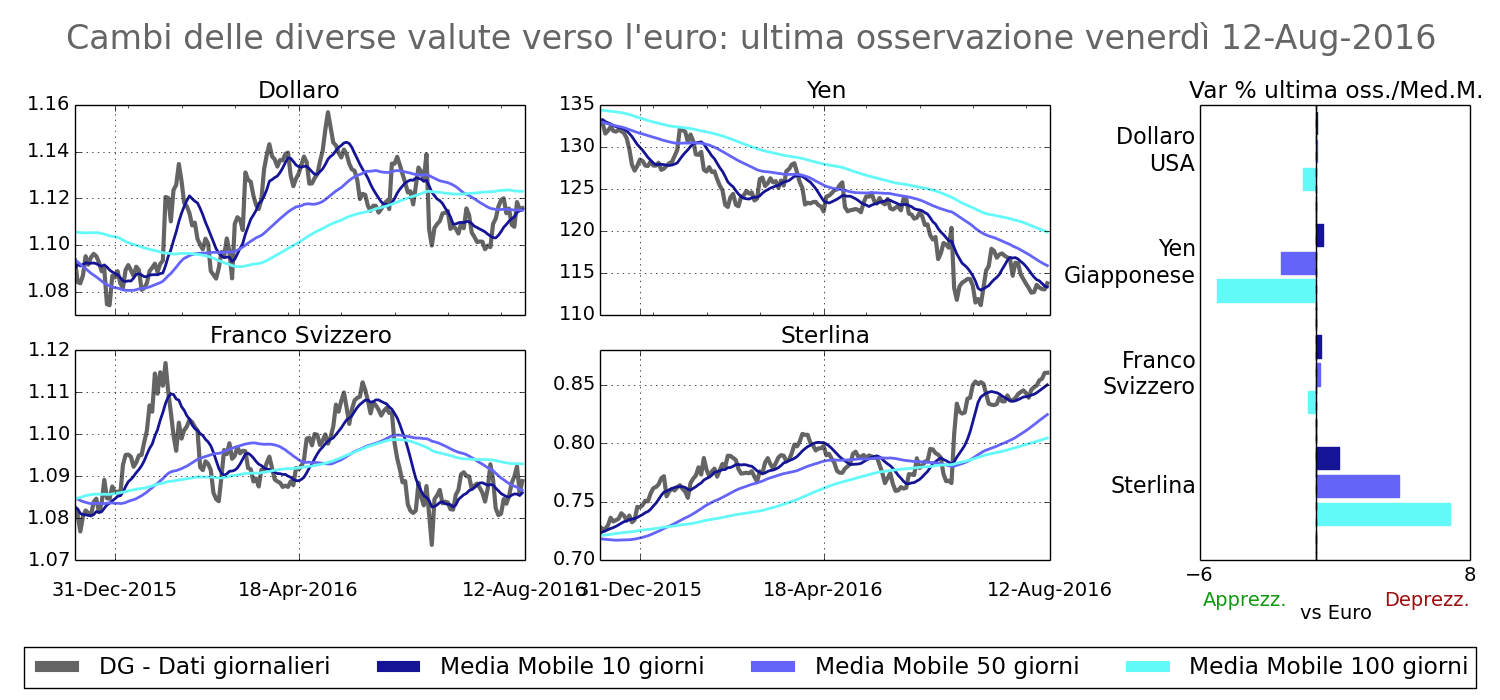 Tra le valute europee ci sembra utile segnalare il leggero apprezzamento verso l'euro che accomuna tutte le valute più volatili:
Corona norvegese
,
Corona svedese
,
Zloty 
polacco e
Fiorino
ungherese. Per la prima di queste valute, l'apprezzamento è stato significativo, passando da valori di 9.4 corone per euro di venerdì 5 agosto a valori vicini a 9.1 di venerdì scorso. Una leggera tendenza all'apprezzamento verso l'euro accomuna tutte le valute non europee e non asiatiche, con il
Peso
messicano che si è apprezzato del 3%, mantenendosi comunque all'interno del range 20-21 peso per euro. Viceversa una leggera tendenza al deprezzamento verso l'euro ha caratterizzato le valute asiatiche.