Prosegue il deprezzamento del rand - I sett. settembre
Published by Luigi Bidoia. .
Exchange rates
Log in to use the pretty print function and embed function.
Aren't you signed up yet? signup!
Pur avendo fondamentali economici in miglioramento, l'incertezza politica che grava sul governo Sudafricano ha indebolito anche questa settimana il
Rand
, quotato nella settimana sempre sopra i 16 rand per euro. Nella giornata di venerdì il rand ha mostrato segni di recupero, confermando come la sua dinamica è molto sensibile al succedersi delle notizie locali.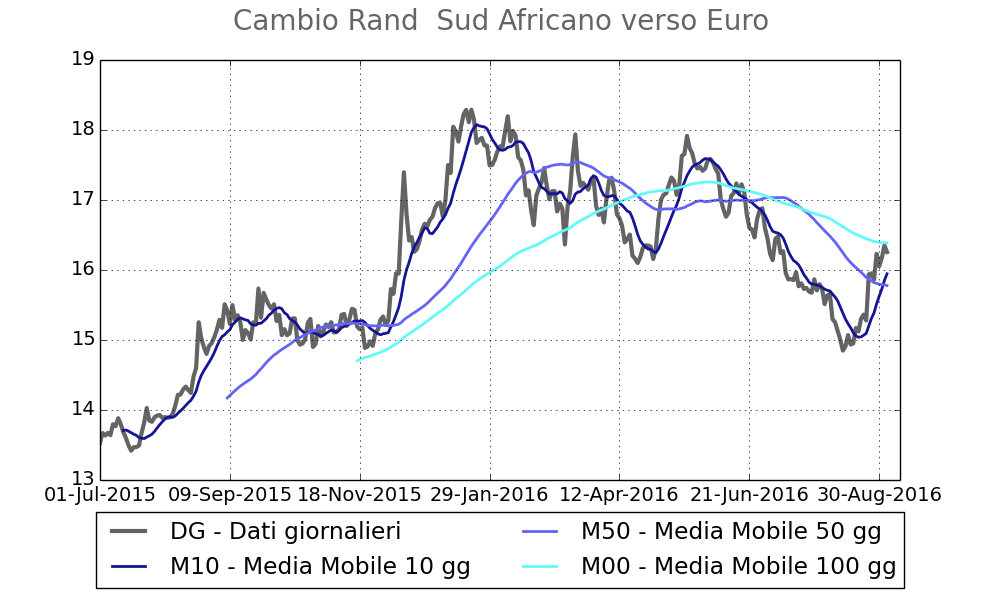 Continua invece la relativa stabilità dei cambi delle principali valute verso l'euro. Il dollaro oscilla su un intorno di 1.12 dollari per euro; lo Yen sembra aver trovato nel corso dell'estate un possibile valore di equilibrio a 115 Yen per euro; la
Sterlina
è ritornata a valori inferiori a 0.85 pound per euro; il
Franco svizzero
si è leggermente indebolito, avvicinandosi a 1.10 franchi per euro.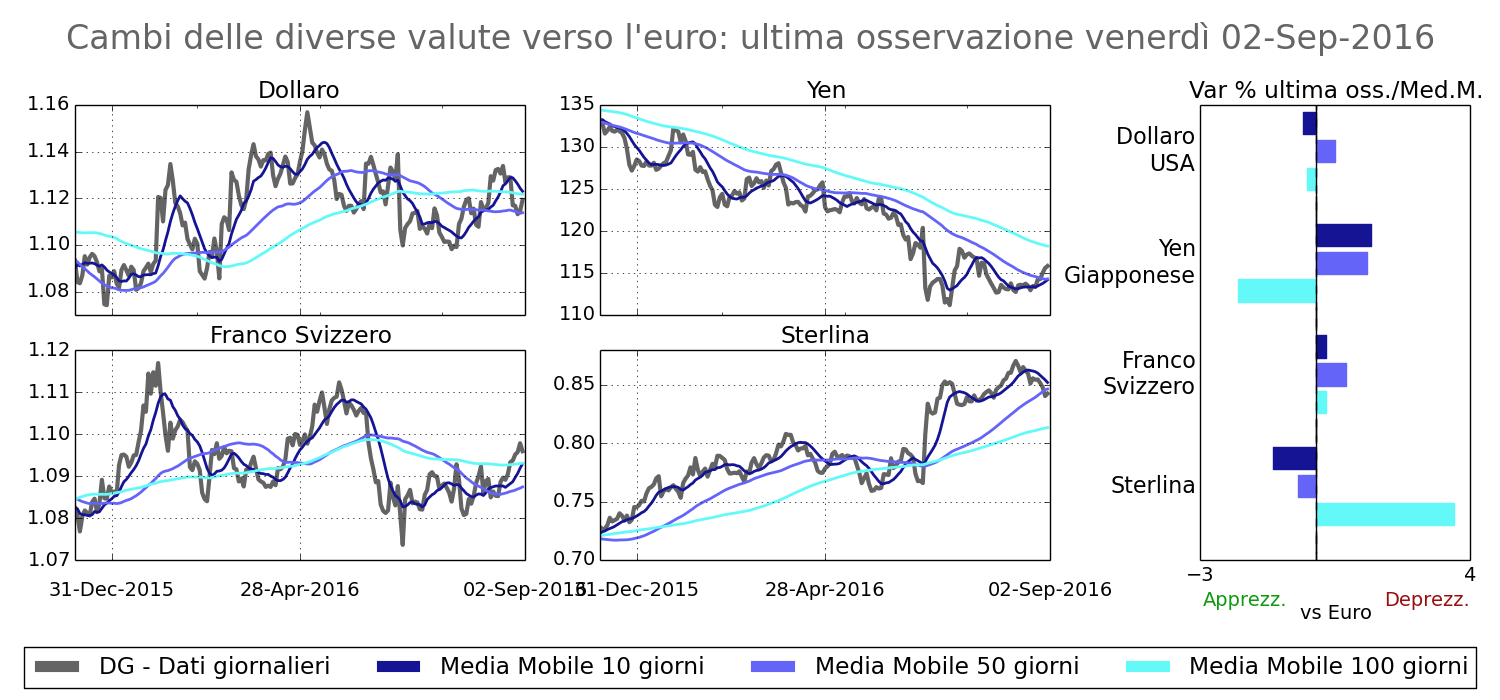 Tra le valute asiatiche, il
Ringgit Malese
ha accusato un leggero deprezzamento; allo stesso modo la
Corona svedese
, tra le valute europee.
Registrano, invece,  una tendenza all'apprezzamento il
Dollaro neozelandese
e lo
Won sud coreano
.