Accelera il deprezzamento del Peso messicano - III sett. settembre
Published by Luigi Bidoia. .
Exchange rates
Log in to use the pretty print function and embed function.
Aren't you signed up yet? signup!
Il
Peso messicano
sta sperimentando una lunga fase di deprezzamento, iniziata alla fine del 2015, alternando periodi di accelerazioni a periodi di relativa stabilità. Nella settimana appena trascorsa il deprezzamento verso l'euro è stato elevato, pari al 2.7%, avvicinando il cambio a 22 peso per euro. Dall'inizio del 2016 il deprezzamento complessivamente accumulato è del 12%.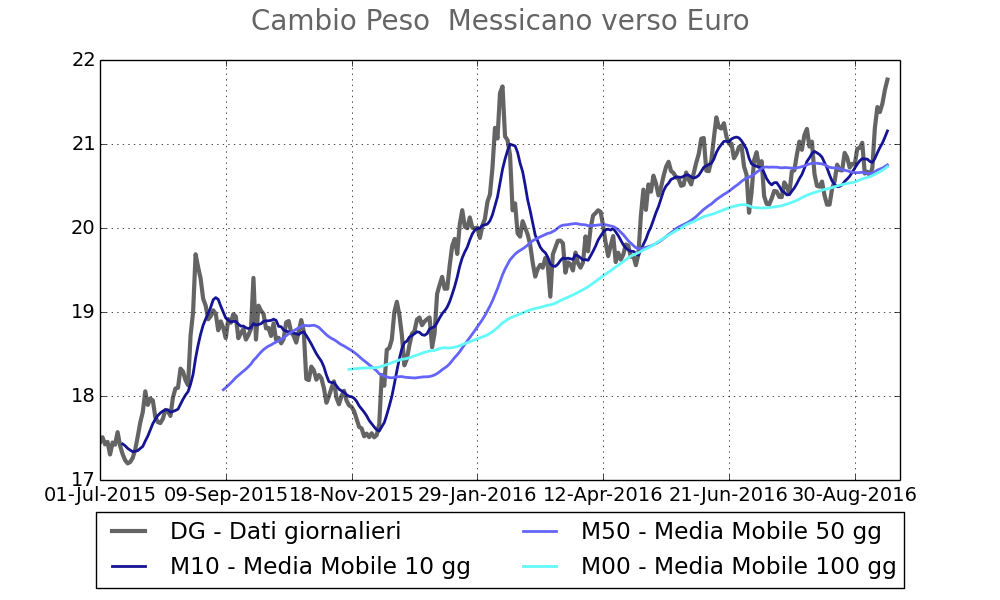 Le principali valute mondiali continuano a registrare una fase di relativo equilibrio.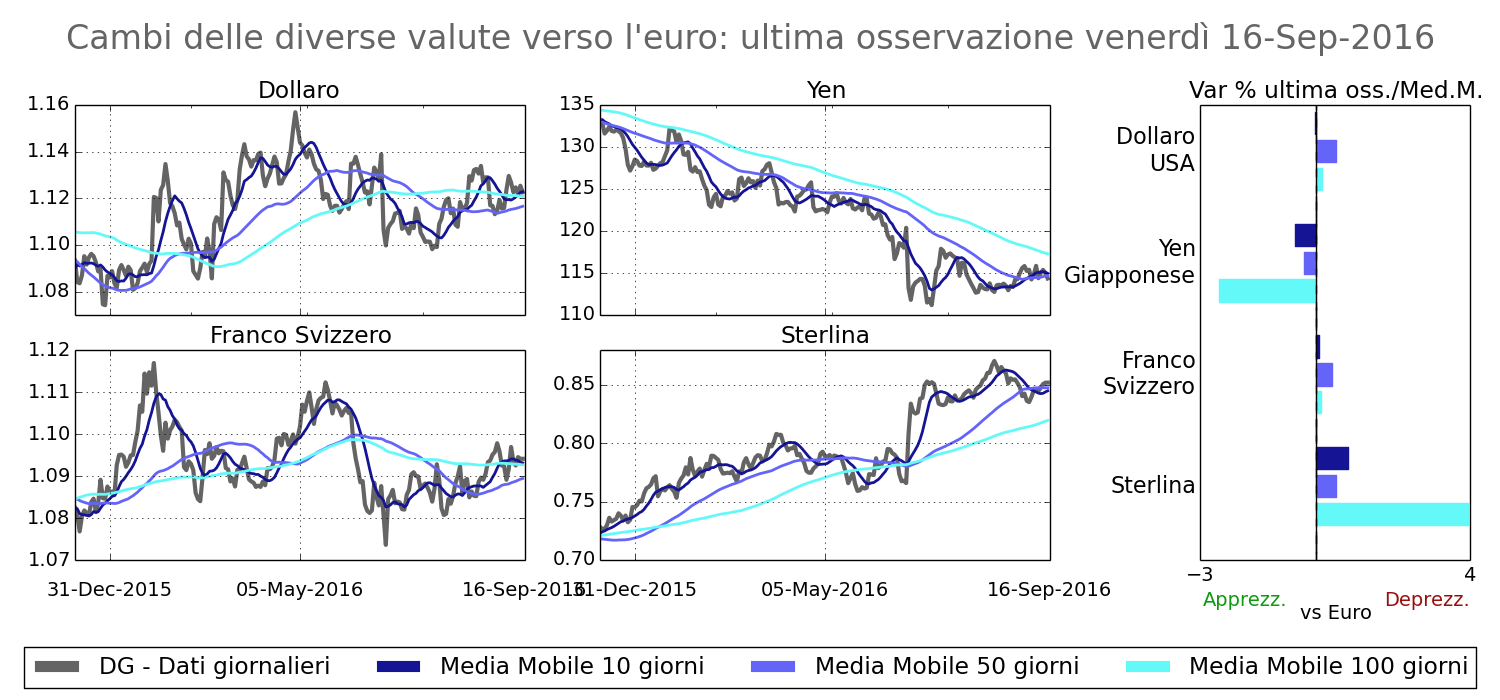 Tra le altre valute mondiali, da segnalare il proseguimento di una fase di deprezzamento del
Ringgit malese
. Il Rand sudafricano ha trovato un nuovo equilibrio su valori prossimi a 16 rand per euro.