Il Rand sudafricano attrae capitali - IV sett. settembre
Published by Luigi Bidoia. .
Exchange rates
Log in to use the pretty print function and embed function.
Aren't you signed up yet? Log in!
Da più mesi il Rand sudafricano è oggetto dell'attenzione dei mercati finanziari. Gli elevati tassi di interesse che caratterizzano questa economia attirano infatti capitali in cerca di un maggior rendimento rispetto a quelli che oggi offrono le maggiori valute mondiali. Naturalmente, i titoli denominati in rand offrono maggiori rendimenti, ma solo a fronte di maggiori rischi, dovuti ad una possibile crisi economica e/o valutaria del Sud Africa. Se, nelle valutazione degli investitori, i rischi diminuiscono, allora diventa conveniente acquistare titoli denominati in rand e il
Rand
si apprezza. Le notizie sul possibile andamento dell'economia sudafricana nelle ultime due settimane hanno allontanato i timori di una possibile crisi economica, avvicinando le quotazioni della moneta a 15 rand per euro, con un apprezzamento di quasi il 6% nell'arco di 15 giorni.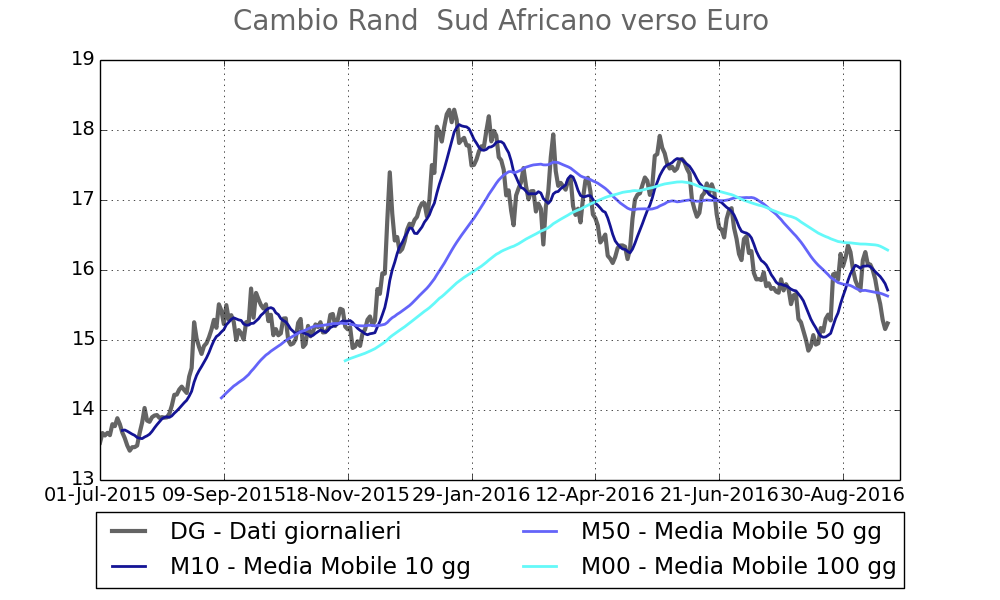 Nell'ultima settimana sono risultati relativamente stabili i rapporti di cambio tra le principali valute mondiali, con un cambio del dollaro verso l'euro che oscilla da più settimane intorno ad un livello di 1.12. Nel corso della settimana lo
Yen
ha registrato alcune sedute consecutive di apprezzamento, mentre da due settimane la
Sterlina
sta scivolando verso il valore massimo raggiunto nella seconda metà del mese scorso.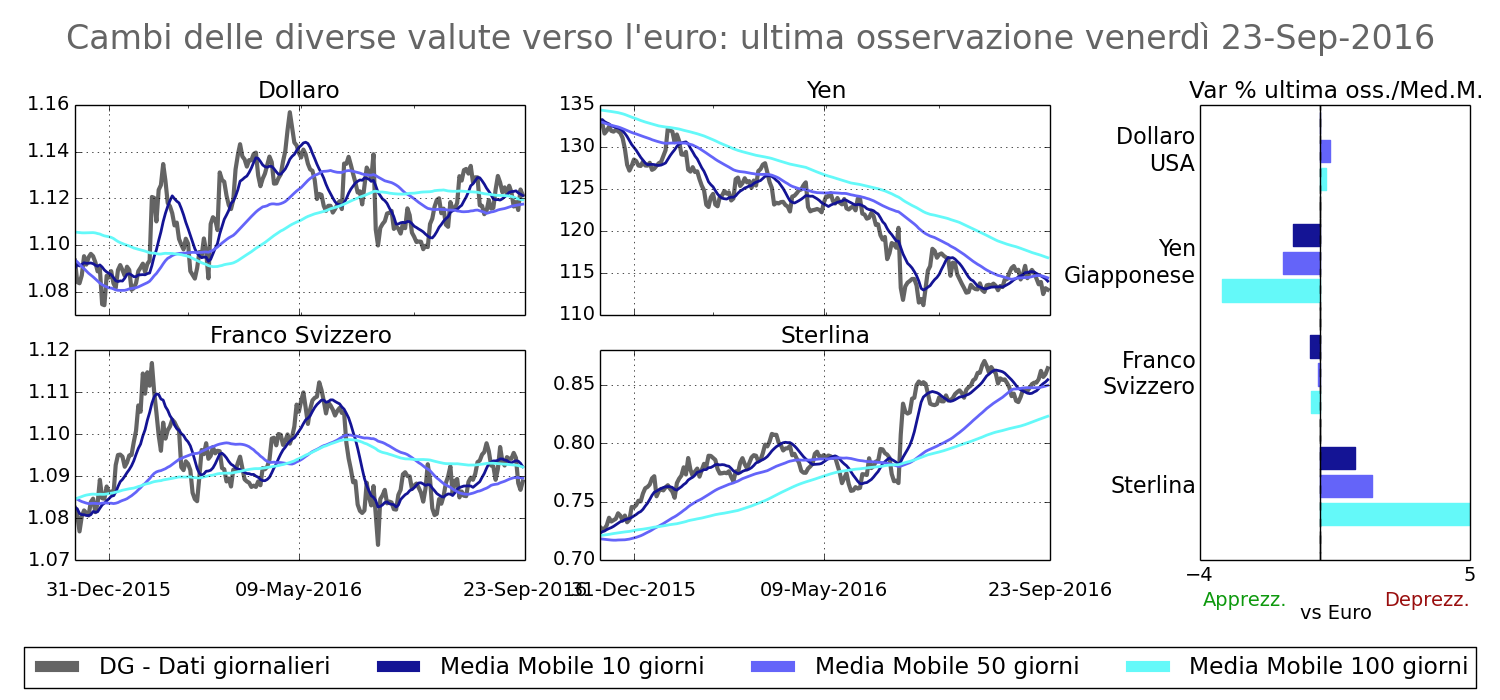 Tra le valute asiatiche, da segnalare il leggero apprezzamento dello
Won sudcoreano
e una fase di relativa stabilità del Ringgit malese. Continua a deprezzarsi il
Peso Messicano,
anche se in modo contenuto. Tutte le valute europee flessibili (ad esclusione della Corona danese) sono risultate in apprezzamento. In particolare la
Corona norvegese
nella mattinata di giovedì si è apprezzata da 9.25 corone per euro a 9.10, dopo la decisione della Banca centrale norvegese di lasciare invariato il tasso di riferimento allo 0,5%.