Log in to use the pretty print function and embed function.
Aren't you signed up yet? signup!
(di Ornella Sottile e Annalisa Vignoli, StudiaBo srl)
Le informazioni rese disponibili dal Sistema Informativo Ulisse segnalano nel terzo trimestre 2014 un lieve recupero del commercio mondiale di Beni e prodotti per le Costruzioni: dopo la flessione sperimentata nel secondo trimestre dell'anno, tra luglio e settembre 2014 le Esportazioni Mondiali 1 hanno registrato, infatti, una crescita tendenziale in euro del 1.3 per cento rispetto al corrispondente periodo 2013.
Contestualmente, nel terzo trimestre 2014 le Esportazioni Italiane di Beni e prodotti per le Costruzioni hanno mantenuto un positivo – seppur moderato - ritmo di crescita (+2% in euro), peraltro in decelerazione rispetto a quanto sperimentato a cavallo della fine del 2013 e l'inizio dell'anno scorso.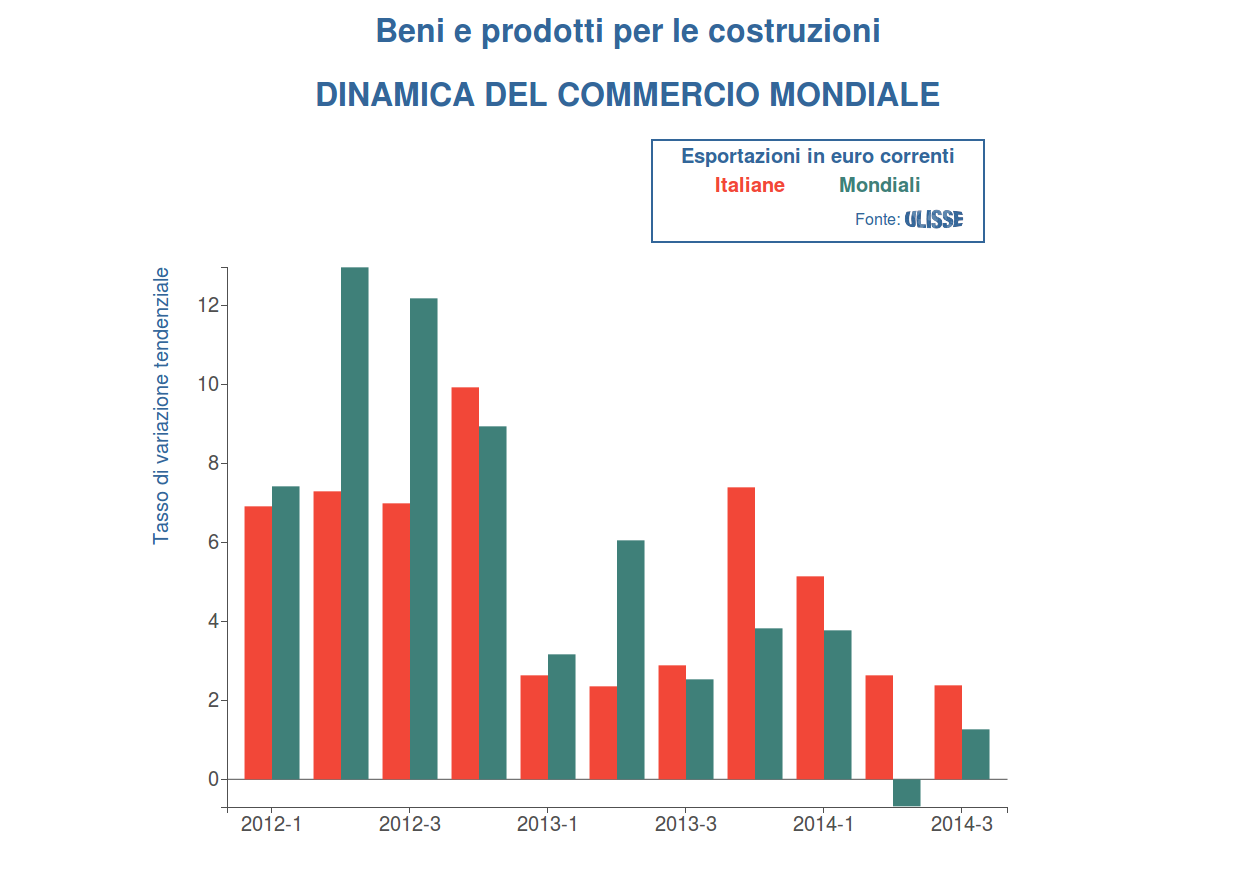 1
. Il campione congiunturale Ulisse è composto da 70 paesi, rappresentativi del 70% dei flussi di esportazione di beni. Il campione può quindi essere considerato rappresentativo del totale degli scambi internazionali.