Log in to use the pretty print function and embed function.
Aren't you signed up yet? signup!
Il tasso di cambio del Real brasiliano e della Lira turca segnalano due situazioni opposte. Il Real continua infatti ad apprezzarsi, mentre la Lira turca ha vissuto un'altra settimana difficile.
Venerdì, la valuta brasiliana è risultata quotata a valori inferiori a 3.4 Real per euro, recuperando quasi interamente la forte svalutazione subita dal Real nel corso della seconda metà del 2015. La forte politica monetaria restrittiva attuata negli ultimi anni ha imbrigliato la dinamica dei prezzi riportando l'inflazione su valori prossimi al 6%. Il controllo dell'inflazione ha quindi consentito una accelerazione della fase di discesa dei tassi di interesse, portati dalla banca centrale al 13%, l'11 gennaio del 2017. La riduzione di 75 punti base è avvenuta senza minare la fase di apprezzamento del cambio. Dopo un lungo periodo di diminuzione, negli ultimi mesi sono emersi segnali di recupero dai livelli di attività.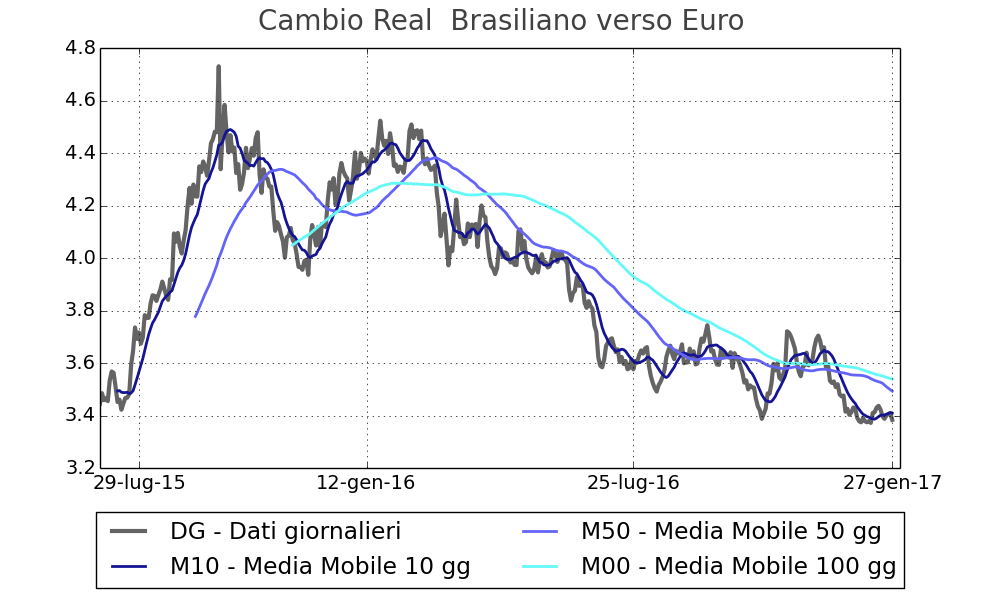 Diversamente dal Real, la Lira turca sta attraversa una fase di profonda difficoltà, acuitasi nell'ultimo periodo. Dall'inizio dell'anno la valuta turca si è deprezzata di oltre il 10% verso l'euro. Nell'ultima settimana il deprezzamento è stato prossimo al 2%. Negli ultimi mesi la Turchia ha visto un aumento dell'inflazione che si sta avvicinando alle due cifre.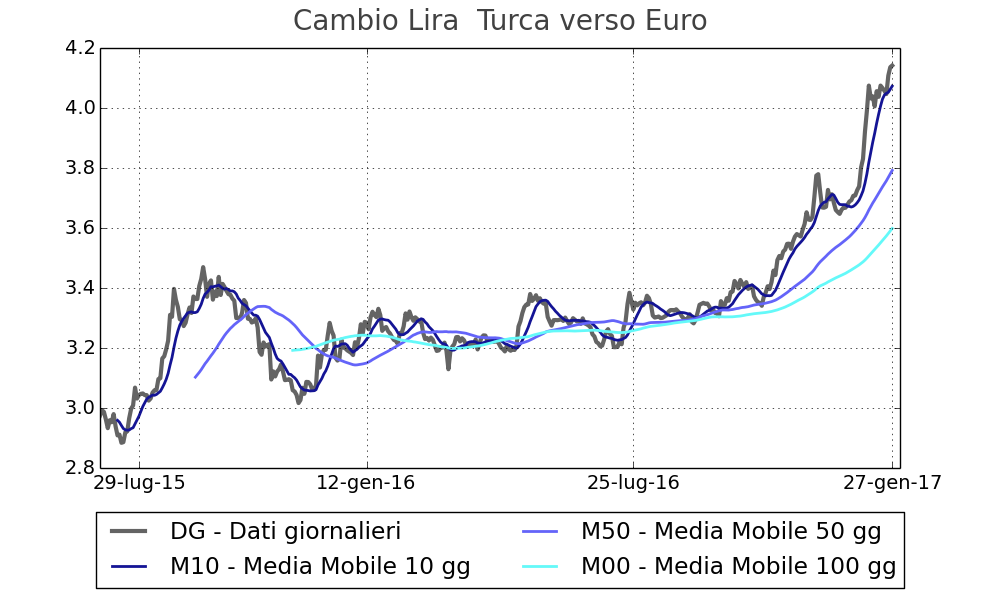 Tra le principali valute mondiali, è continuata la fase di debolezza della valuta americana, quotata nel corso dell'ultima settimana su valori superiori a 1.07 dollari per euro. A fronte dei segnali positivi provenienti dall'economia britannica e dalla decisione del governo di coinvolgere il parlamento nel processo di uscita dalla UE, la sterlina ha abbandonato la dinamica del dollaro, apprezzandosi verso l'euro dell'1.6%.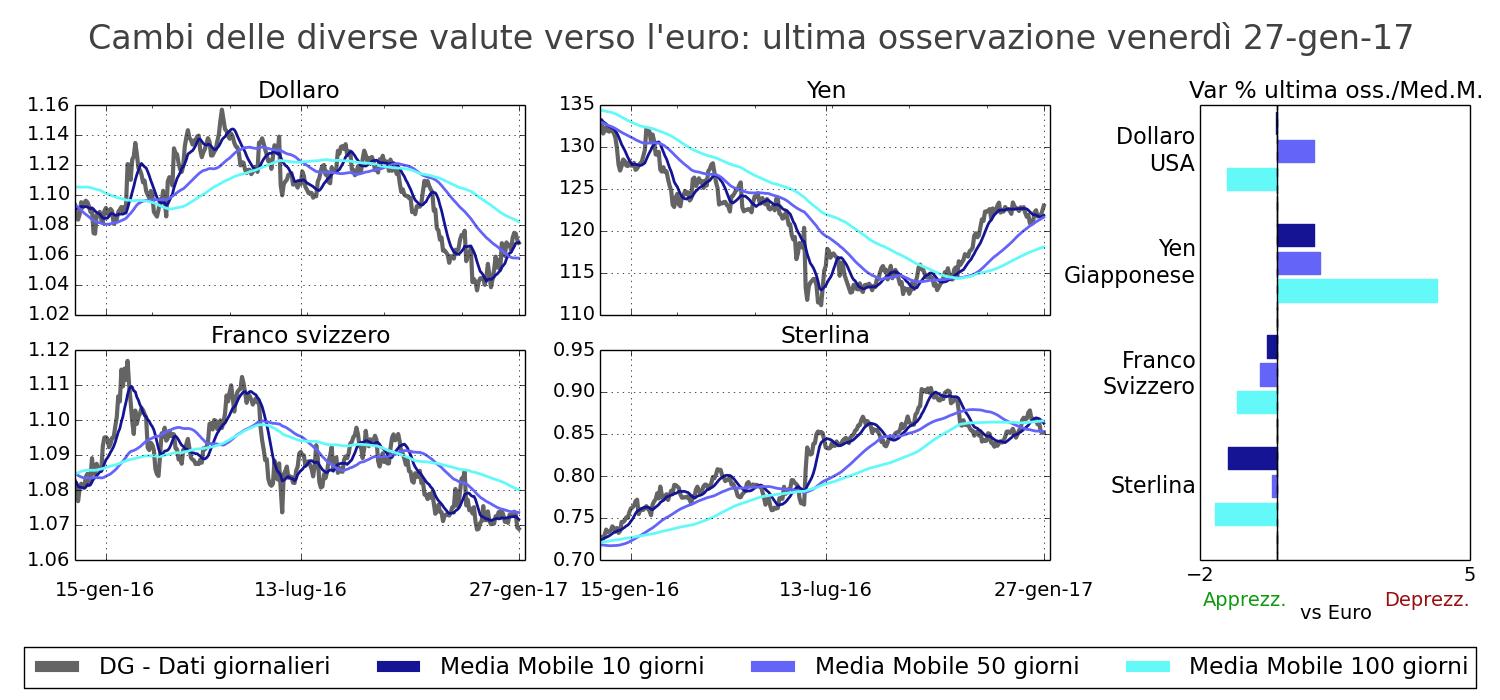 Tra le valute del resto del mondo, sono da riportare alcuni segnali che potrebbero indicare l'affievolirsi della fase di deprezzamento che sta caratterizzando, da più mesi, il Peso messicano.