Log in to use the pretty print function and embed function.
Aren't you signed up yet? signup!
L'obiettivo dichiarato di Trump è quello di deprezzare il dollaro per migliorare la competitività dell'industria americana. Da questo punto di vista la settimana terminata ieri ha visto il successo della strategia di Trump, volta a contrastare, con l'annuncio di programmi "rivoluzionari", gli effetti che i maggiori tassi di interesse potrebbero avere sul dollaro. Il differenziale dei tassi americani nei confronti dei tassi delle altre principali valute è, infatti, positivo (0.50 verso la sterlina; 0.75 verso l'euro e lo yen; 1.50 verso il Franco svizzero) e questo dovrebbe tradursi in un apprezzamento del dollaro. Viceversa il dollaro si sta deprezzando, perché i mercati temono i possibili effetti sull'economia americana dei programmi annunciati dalla nuova amministrazione.
Nelle ultime settimane, il dollaro si è deprezzato verso tutte le valute mondiali. Il grafico che segue riporta il tasso di cambio delle 4 principali valute mondiali verso il dollaro. E' particolarmente evidente l'apprezzamento dell'euro, dello yen e del franco svizzero verso il dollaro. Anche la sterlina inglese si è apprezzata verso il dollaro, ma in modo meno accentuato.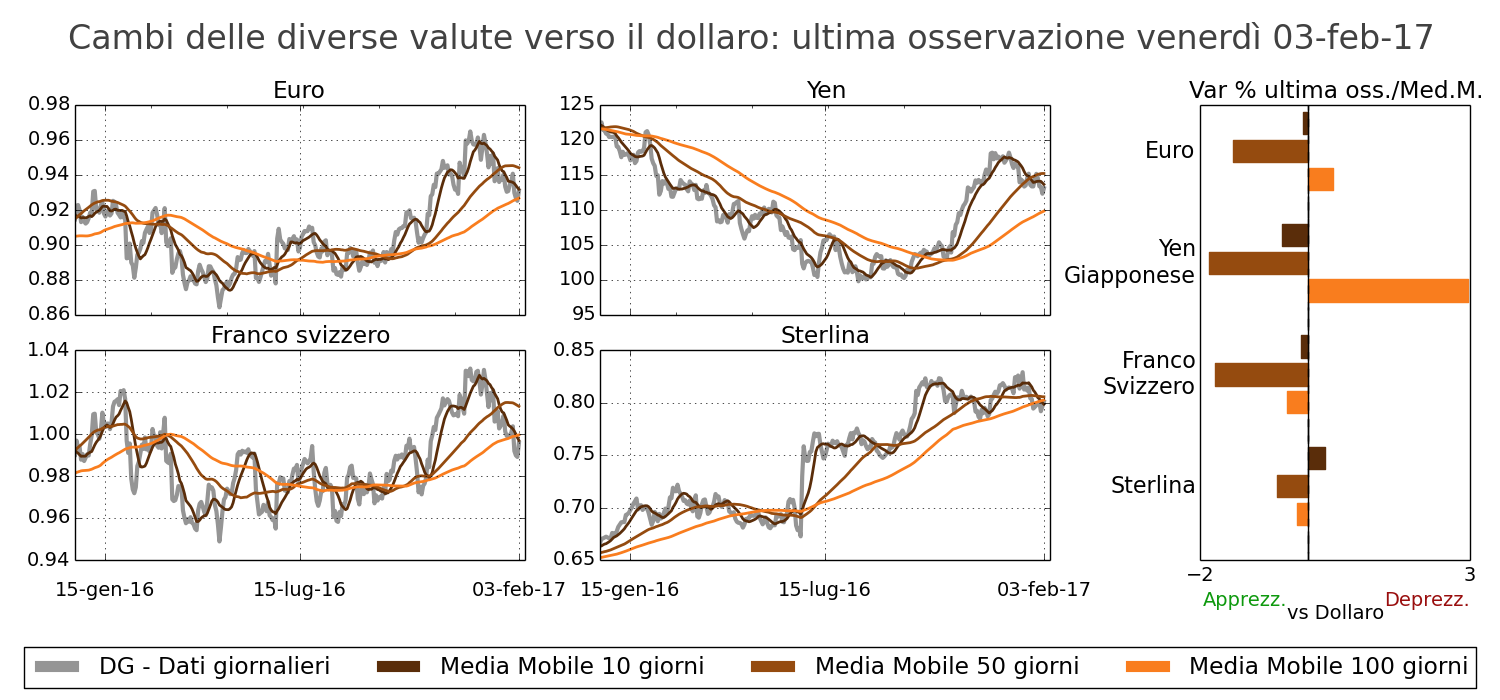 La fase di debolezza del dollaro è ancora più evidente se si considerano i cambi dei paesi in via di sviluppo. E' emblematico che nell'ultima settimana, anche il Peso messicano e la Lira turca, due valute che soffrono di una significativa debolezza propria, si siano apprezzate verso il dollaro.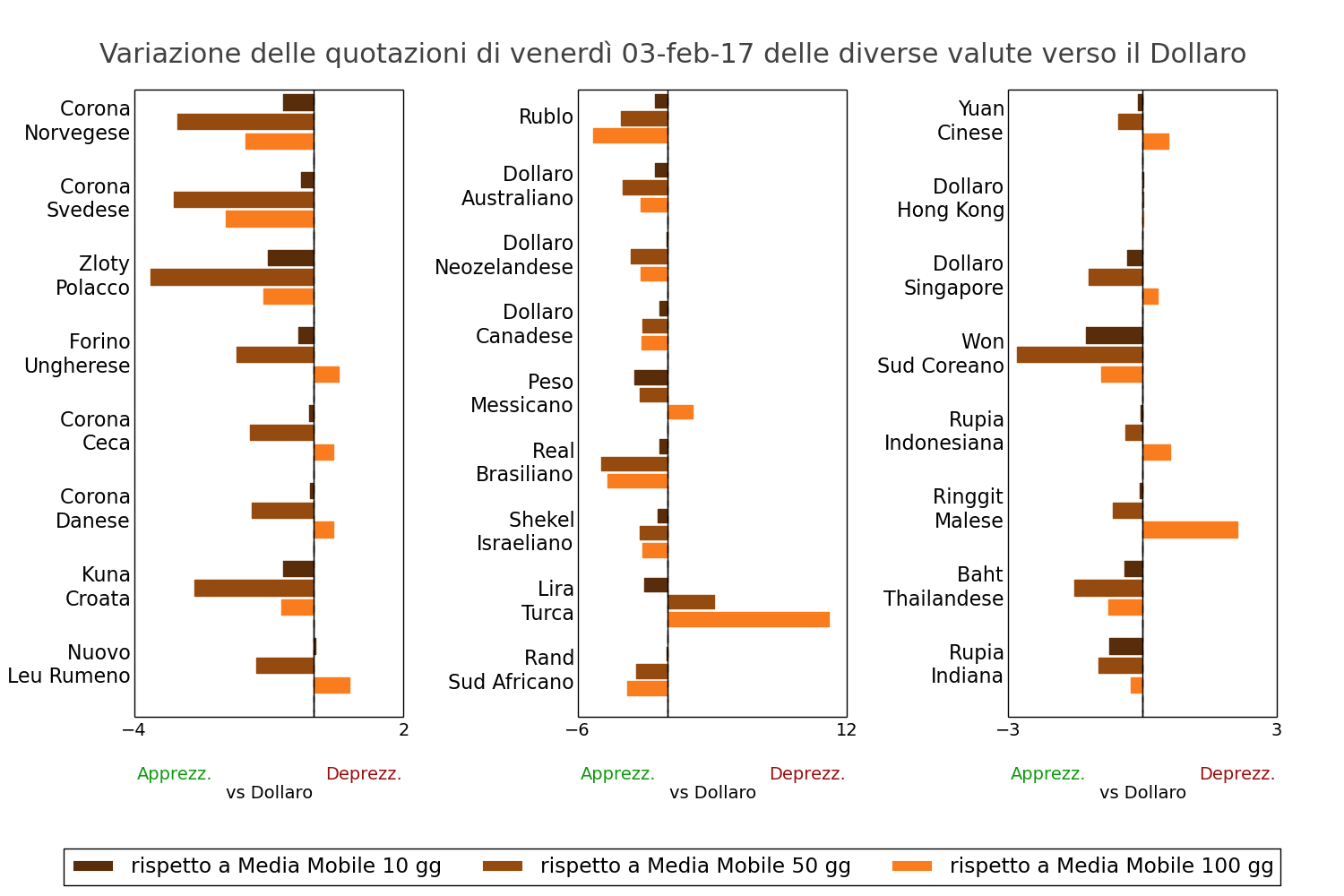 L'unica valuta che sembra non acquistare forza nei confronti del dollaro a fronte dei programmi annunciati dall'amministrazione Trump sembra essere lo Yuan cinese, che continua a scivolare lungo un sentiero di crawling peg.