Log in to use the pretty print function and embed function.
Aren't you signed up yet? signup!
(di Ornella Sottile e Annalisa Vignoli, StudiaBo srl)
Le informazioni rese disponibili dal Sistema Informativo Ulisse segnalano nel terzo trimestre 2014 un recupero del commercio mondiale di Componenti elettroniche : le Esportazioni Mondiali 1 registrano, infatti, una crescita in euro del 2.2 per cento rispetto al corrispondente trimestre 2013. Erano ormai sette trimestri che l'andamento del commercio mondiale del settore collezionava segni negativi, precisamente dal primo trimestre 2013.
Contestualmente, nel terzo trimestre 2014 il ritmo delle Esportazioni Italiane di Componenti elettroniche è apparso in ulteriore peggioramento: tra luglio e settembre si è registrato, infatti, un calo tendenziale delle vendite all'estero italiane di 11.5 punti percentuali in euro , che porta a 11 i trimestri consecutivi di flessione.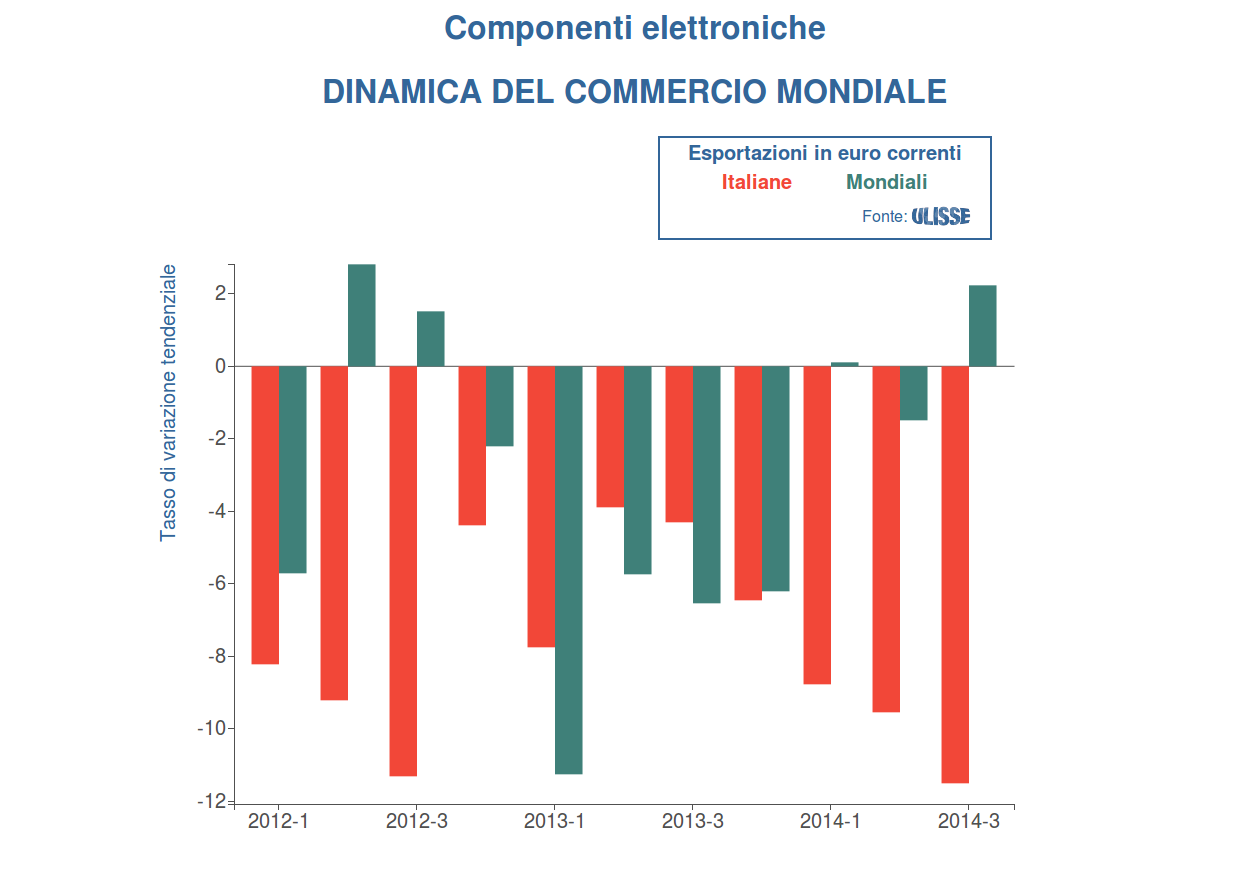 1
Il campione congiunturale Ulisse è composto da 70 paesi, rappresentativi del 70% dei flussi di esportazione di beni. Il campione può quindi essere considerato rappresentativo del totale degli scambi internazionali.