Log in to use the pretty print function and embed function.
Aren't you signed up yet? signup!
Nei primi sei mesi del 2015 l'export di Calzature delle imprese italiane e, in particolare, delle imprese lombarde verso il mercato cinese ha mostrato tassi di crescita particolarmente positivi: +69.9% (in euro) per le imprese regionali, a fronte di +25.5% (in euro) per le imprese italiane.
[caption id="attachment_6057" align="alignnone" width="1171"]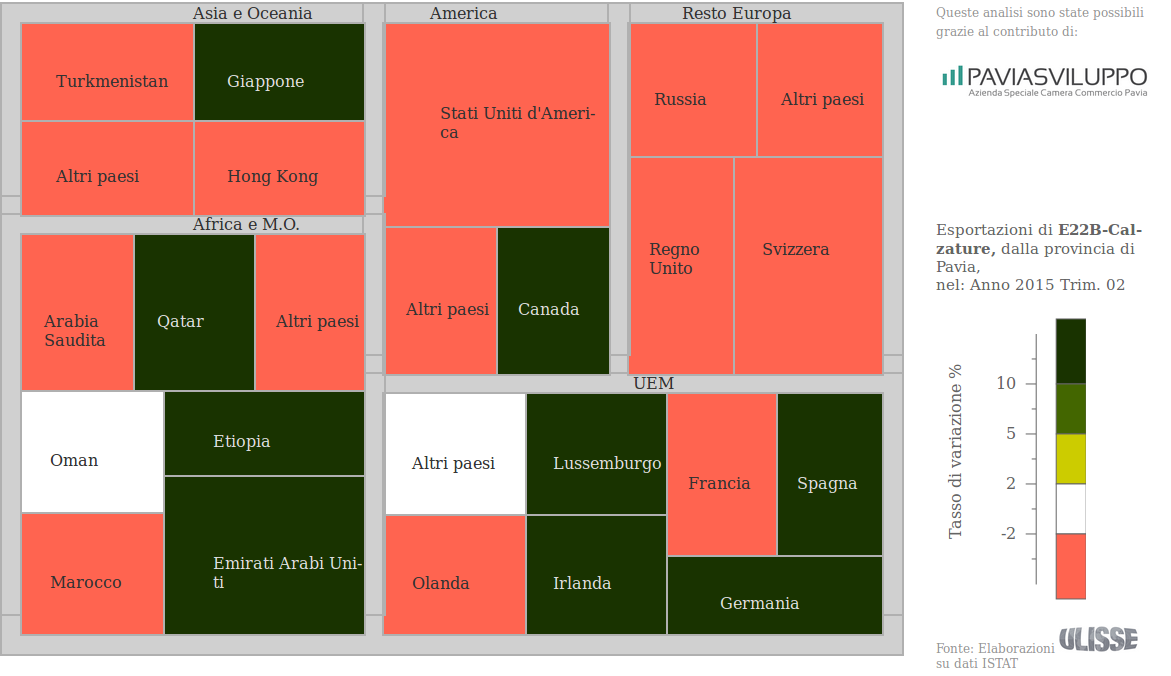 Provincia di Pavia Export Calzature– Tassi di variazione tendenziali cumulati Gen-Giu 2015 (fonte: Exportpedia)[/caption]
In questo contesto le vendite sul mercato cinese delle imprese della provincia di Pavia hanno registrato invece un forte calo (-67.6% in euro) in termini tendenziali annui cumulati, scendendo nell'ultimo Trimestre attorno ai 600mila euro a fronte dei 1.39 milioni di euro del periodo corrispondente dell'anno precedente. Va inoltre evidenziato il calo delle vendite provinciali anche sul mercato di Hong Kong, pari a -24.6% (in euro). A fronte delle deludenti performance dell'export di Calzature della provincia di Pavia, si segnala la costante crescita delle vendite settoriali lombarde, che sul mercato cinese e - più generale - sui mercati dell'Estremo Oriente appaiono in aumento da almeno 6 trimestri.
[caption id="attachment_6060" align="alignnone" width="848"]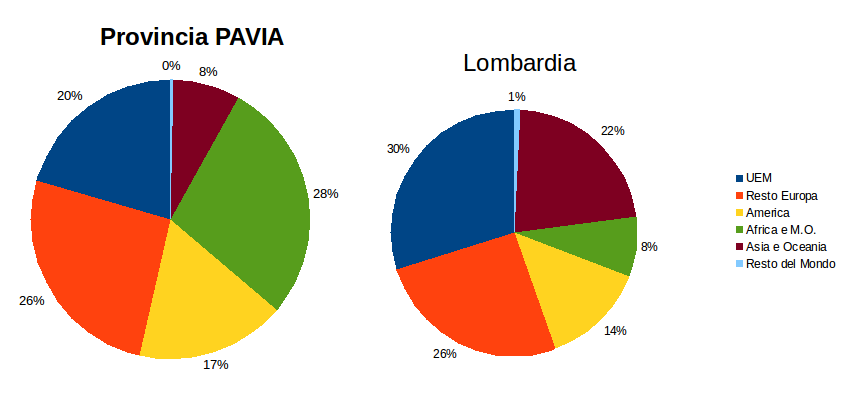 Export Calzature – Quote % valori Gen-Giu 2015 per aree di destinazione                           (fonte: Exportpedia)[/caption]
Si evidenzia soprattutto la bassa penetrazione di prodotti calzaturieri della provincia nel mercato cinese e più in generale nell'Estremo Oriente: la rilevanza dell'area asiatica nel portafoglio mercati della provincia è di appena 7.7%, contro il 12.9% a livello italiano e addirittura il 22.1% del livello regionale.
[caption id="attachment_6062" align="alignnone" width="1163"]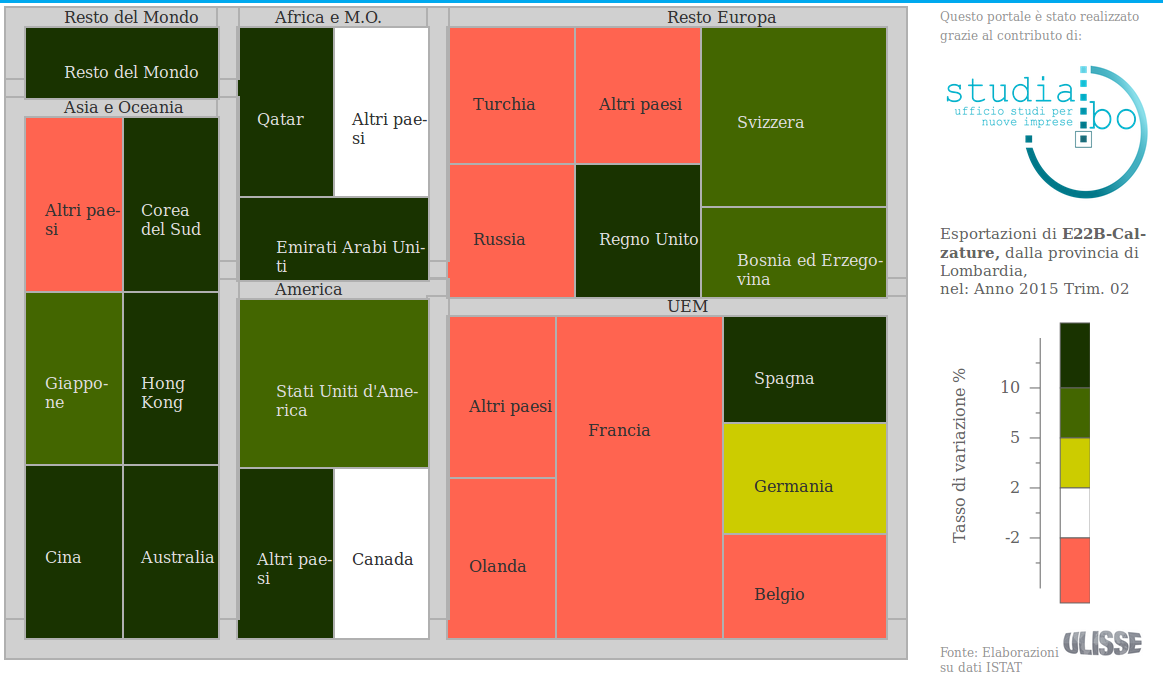 Export Calzature Totale Lombardia – Tassi di variazione tendenziali cumulati Gen-Giu 2015 (fonte: Exportpedia)[/caption]