Log in to use the pretty print function and embed function.
Aren't you signed up yet? signup!
La nuova versione del portale
SIULISSE
mette a disposizione nuove funzionalità di "analytics" per la produzione di
Grafici personalizzati e interattivi
sui Datamart del
Sistema Informativo Ulisse
. Come creare grafici personalizzati? E' semplice.
1. Accedi
Dopo aver selezionato il datamart di interesse, clicca sul bottone "Grafici" come visualizzazione alternativa alla tabella.
Figura 1: Accesso funzionalità Grafici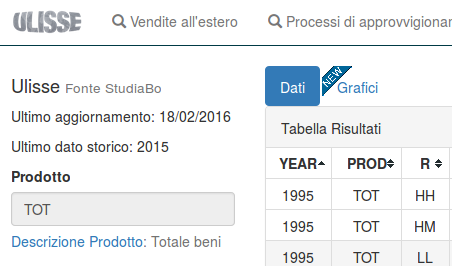 Al click il sistema mostrerà nell'area centrale un grafico interattivo e nell'area destra le azioni di modifica e personalizzazione del grafico.
Figura 2: Area grafico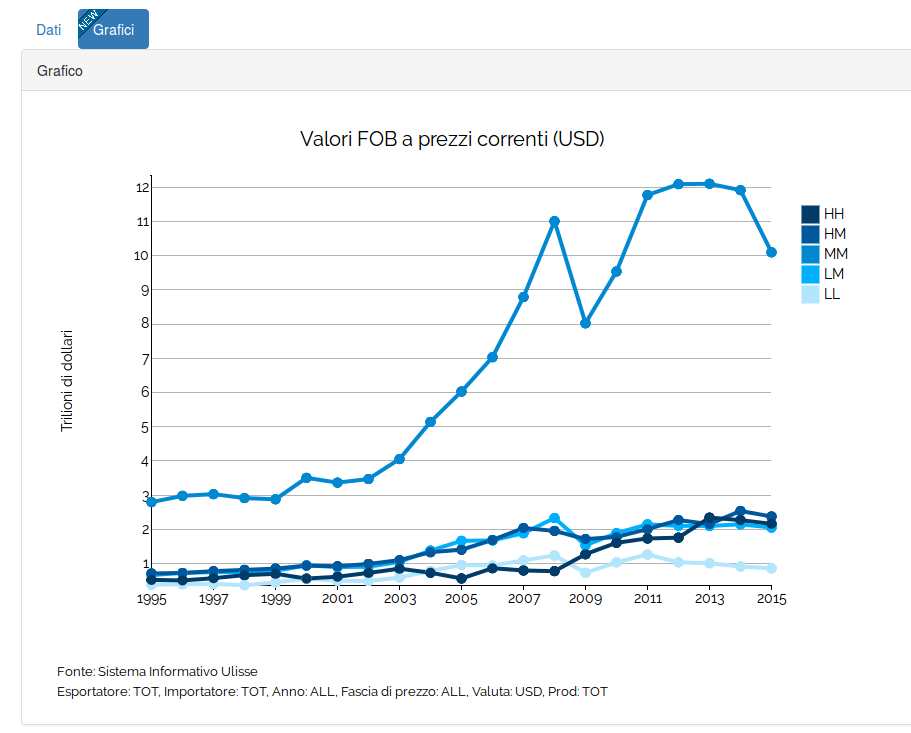 2. Personalizza
Personalizza il grafico modificando i parametri:
Misura
Titolo
Tipologia grafico
Colore base
Dimensioni (anno, fascia di prezzo, ...)
Figura 3: Area Personalizzazione Grafico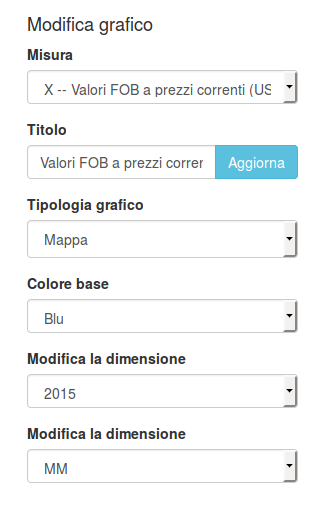 3. Salva
Il sistema permette il salvataggio del grafico nei formati png ed svg, tramite due pulsanti posizionati sopra l'area ''Modifica grafico'', e di includere l'immagine in altri siti web con il pulsante "Incorpora".
Figura 4: Salvataggio Grafico