La sterlina nuovamente sotto pressione - I sett. Ottobre
Published by Luigi Bidoia. .
Exchange rates
Log in to use the pretty print function and embed function.
Aren't you signed up yet? signup!
L'ipotesi che il negoziato per l'uscita del Regno Unito dall'Unione Europa si sviluppi in un contesto di crescenti rigidità da ambo le parti, ha portato i mercati finanziari a valutazioni sempre più negative sulle prospettive dell'economia britannica. Gli effetti sono stati evidenti nell'indebolimento della
Sterlina
che a fine settimana è stata scambiata a valori superiori a 0.90 pound per euro, ma con singoli contratti che, nella notte tra giovedì e venerdì, hanno superato il livello di 0.93.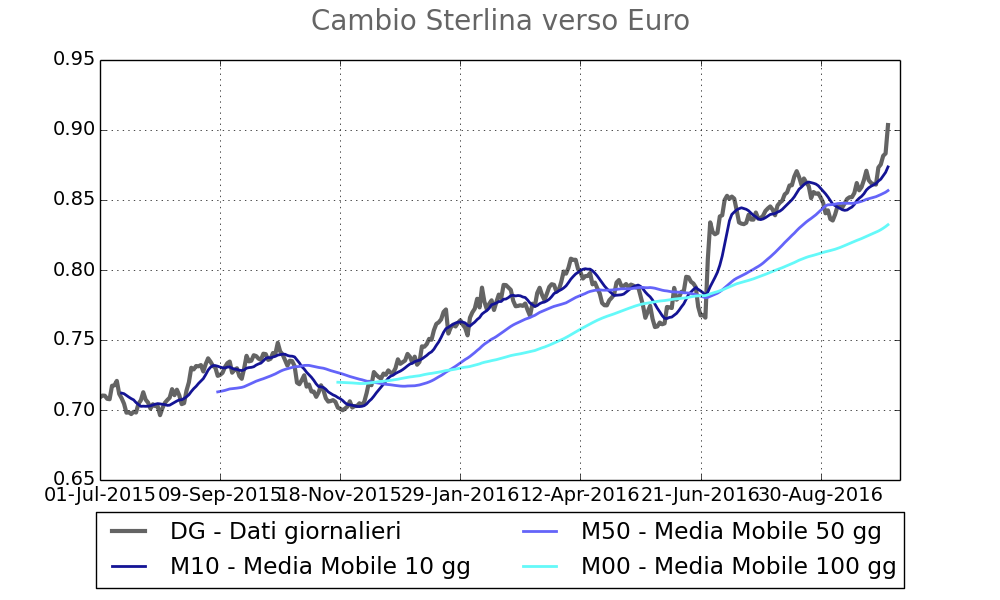 Diversamente da quanto era avvenuto all'indomani della vittoria di Brexit nel referendum inglese di giugno, il deprezzamento della sterlina non si è riflesso in un apprezzamento dello Yen e del Franco svizzero. Anzi, anche queste due valute hanno leggermente perso valore sia nei confronti del dollaro che dell'euro. Lo
Yen
ha superato i 115 yen per euro; il
Franco svizzero
si è posizionato in un intorno di 1.095 franchi per euro.  Il dollaro continua ad essere relativamente stabile verso l'euro, su valori leggermente inferiori a 1.12.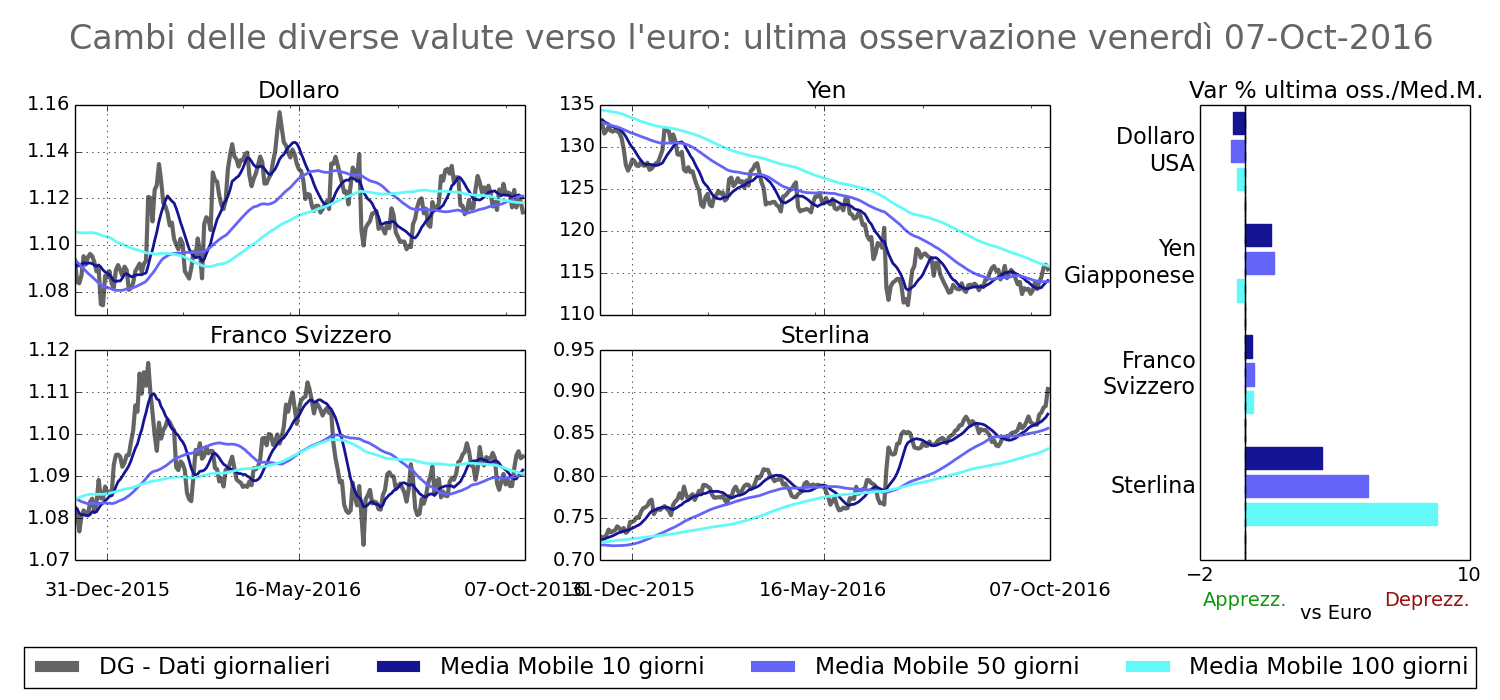 Continua l'apprezzamento del Rublo russo, sceso questa settimana sotto i 70 rubli per euro. Sembrano invece aver trovato un loro punto di equilibrio sia il Rand sudafricano che il Real Brasiliano, il primo in un intorno di 15.5 rand per euro; il secondo su valori prossimi a 3.6 real per euro. Da segnalare la relativa stabilità anche dello Yuan cinese, che sembra aver interrotto la fase di lento, ma progressivo deprezzamento. Qualche segnale di debolezza sembra aver caratterizzato la
Lira turca
.