Log in to use the pretty print function and embed function.
Aren't you signed up yet? signup!
L'ipotesi di una possibile vittoria di Trump nelle elezioni americane di martedì 8 novembre ha portato i mercati finanziari a considerare più incerto l'aumento dei tassi di interesse americani prima della fine dell'anno, determinando un deprezzamento del dollaro. Una eventuale elezione di Trump, si teme, potrebbe aumentare le incertezze sulla crescita dell'economia Usa, fino a consigliare alla Fed di rimandare l'intervento sui tassi. L'indebolimento del dollaro verso l'euro nel corso della settimana è stato significativo, pari a 1.6%.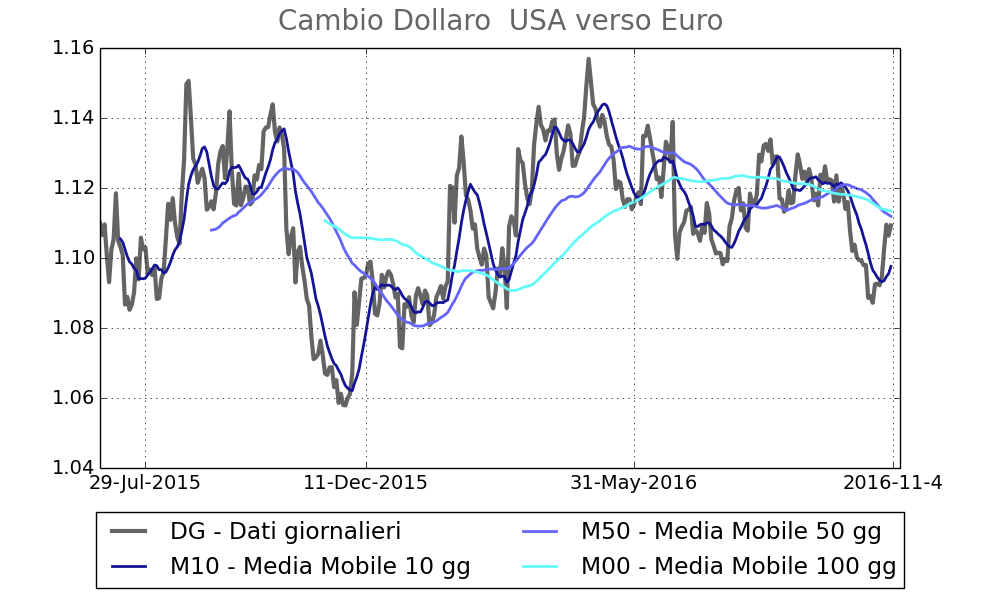 In questo contesto, il Franco svizzero è risultato valuta di rifugio, apprezzandosi non solo verso il dollaro, ma anche verso l'euro. Sterlina inglese e Yen giapponese sono rimasti relativamente stabili verso l'euro, la prima su valori prossimi a 0.90 pound per euro; il secondo su quotazioni in un intorno di 115 yen per euro.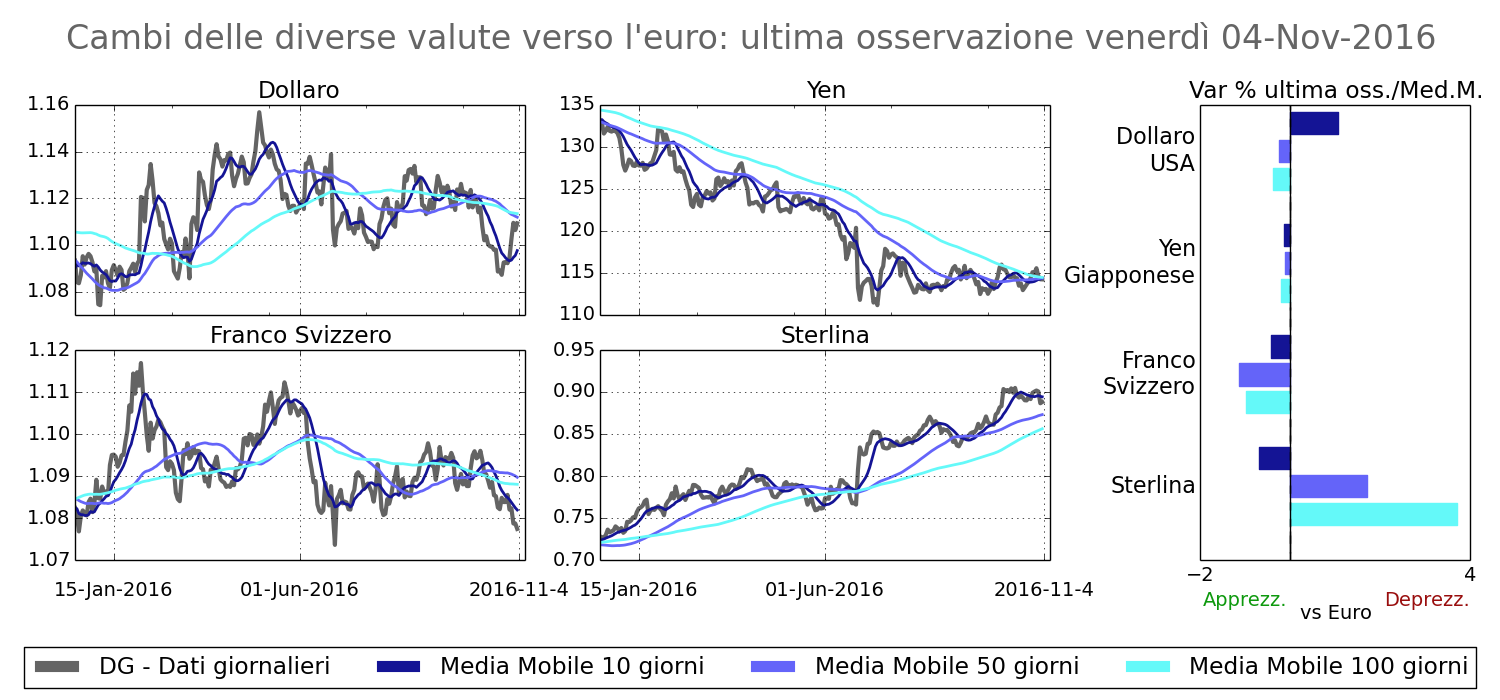 Tutte le valute asiatiche e delle economie in via di sviluppo hanno seguito il dollaro, deprezzandosi verso l'euro. Tra le valute europee, solo la Corona svedese si è deprezzata verso l'euro, ma le motivazioni vanno ricercate in una debolezza intrinseca in questa valuta e non, invece, in possibili effetti derivati dalle modificazioni del cambio del dollaro.