Log in to use the pretty print function and embed function.
Aren't you signed up yet? Log in!
La decisione della BCE di prolungare il QE oltre la scadenza indicata del Marzo 2017 e la decisione di mantenere invariati i tassi di interesse (il rifinanziamento principale è al minimo storico di quota zero e quello sui depositi delle banche a -0,4%) ha indirizzato gli investitori finanziari a ridurre le posizioni sull'euro a fronte di un aumento delle posizioni sul dollaro. Queste rimodulazioni dei portafogli riflettono anche le attese di aumento dei tassi da parte della FED, previste per la metà di questo mese. In questa situazione l'Euro si è indebolito nell'arco di un paio d'ore, in corrispondenza della conferenza stampa di Draghi, da 1.08 a 1.06 dollari per euro, scendendo nelle ore successive al di sotto di questa soglia. Il Franco svizzero ha seguito in maniera puntuale l'andamento del dollaro apprezzandosi significativamente nei confronti dell'euro. Anche la Sterlina si è apprezzata ma in modo più contenuto, mentre lo Yen ha solamente interrotto la fase di deprezzamento che lo sta caratterizzando da oltre un mese.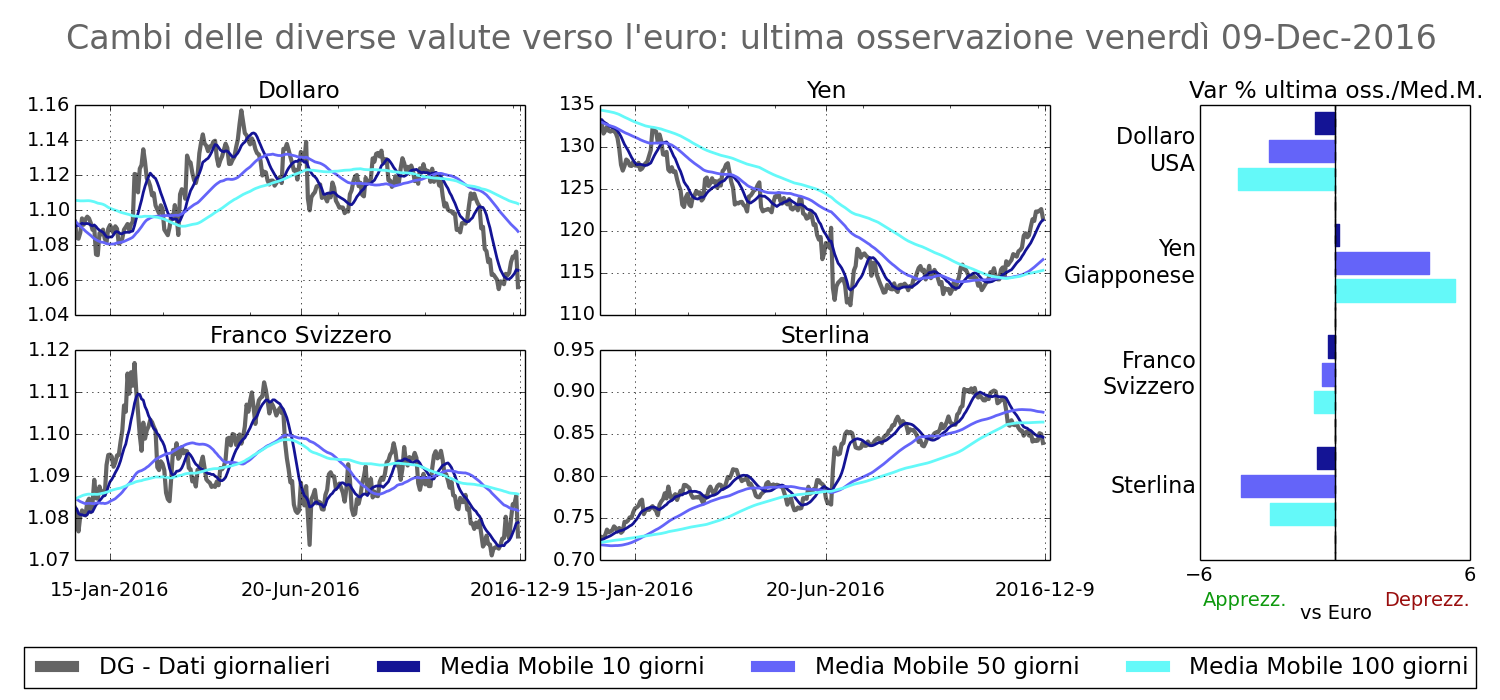 L'indebolimento dell'euro si è riflesso nei confronti di tutte le valute mondiali. Anche valute che stanno attraversando un momento di debolezza (ad esempio la Lira turca o il Ringgit malese) sono risultate apprezzate negli ultimi giorni.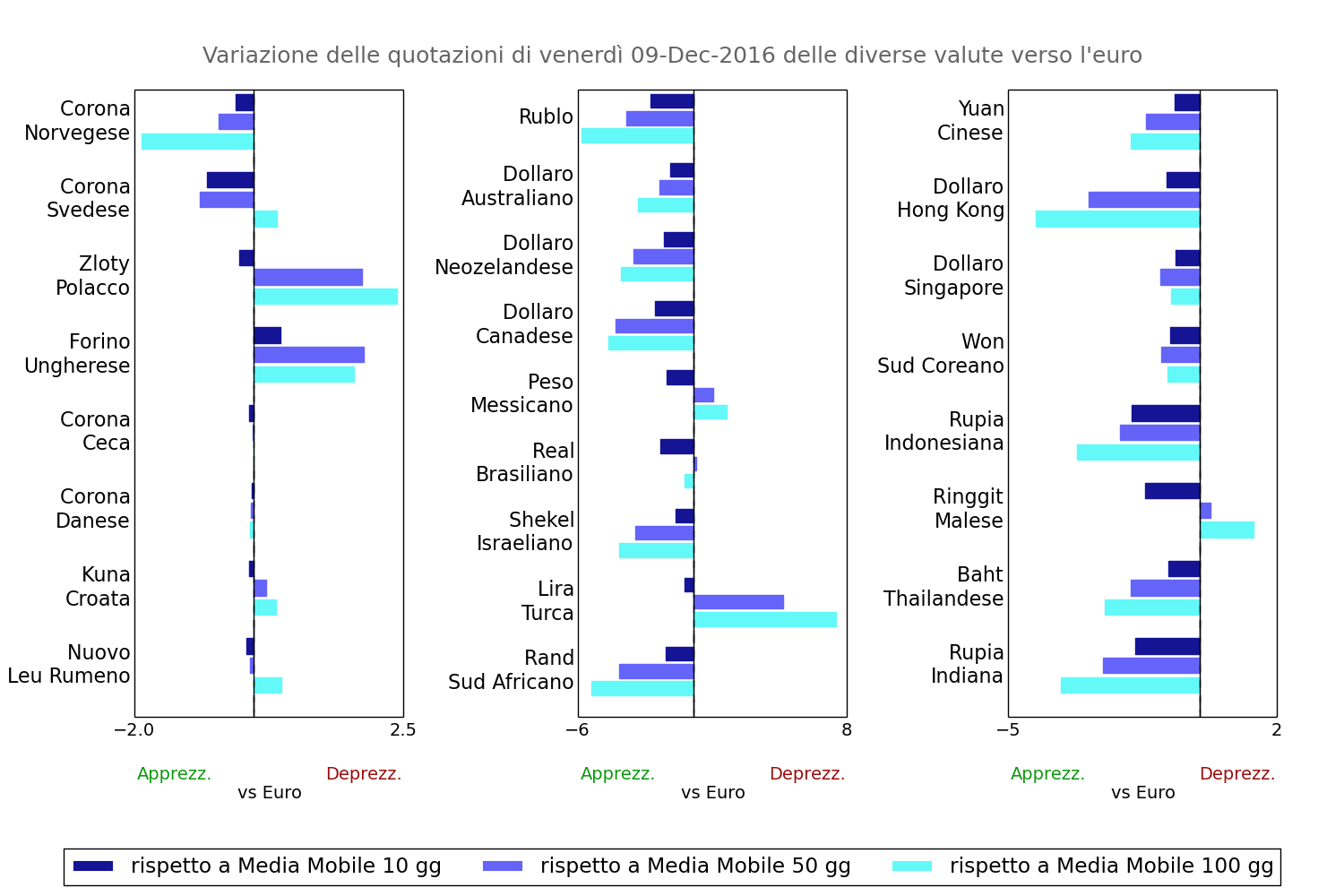 L'unica eccezione a questo scenario di indebolimento dell'euro è relativo al Fiorino ungherese che anche nell'ultima settimana ha proseguito la sua fase di indebolimento nei confronti dell'Euro. Il conflitto "verbale" in atto tra il Primo Ministro ungherese Orbán e la Commissione Europea sul tema dell'immigrazione sta generando rischi di una possibile situazione di conflitto formale tra l'UE e l'Ungheria, con l'effetto di indebolire la moneta ungherese.