Log in to use the pretty print function and embed function.
Aren't you signed up yet? signup!
Da inizio anno i mercati valutari soffrono dell'incertezza politica, alimentata dalla tornata elettorale in molti paesi europei, dagli scandali politici che stanno caratterizzando alcune importanti economie e dai molti conflitti effettivi o temuti che funestano il globo.
Nella settimana appena trascorsa il Primo Ministro britannico ha sorpreso i mercati annunciando le elezioni anticipate nel Regno Unito con l'obiettivo di rafforzare l'attuale esecutivo in vista della gestione dell'uscita della Gran Bretagna dall'UE. In caso di vittoria dell'attuale esecutivo, esito a cui i sondaggi attribuiscono la maggior probabilità, verrebbe meno uno degli elementi di incertezza legati alle modalità e ai tempi con cui la Gran Bretagna uscirà dell'UE. I mercati finanziari hanno valutato in modo favorevole questa iniziativa, portando ad un significativo apprezzamento della Sterlina. Il rapporto di cambio della Sterlina con il dollaro in questo fine settimana è ritornato ai valori registrati a ottobre 2016, attestandosi a 0.78.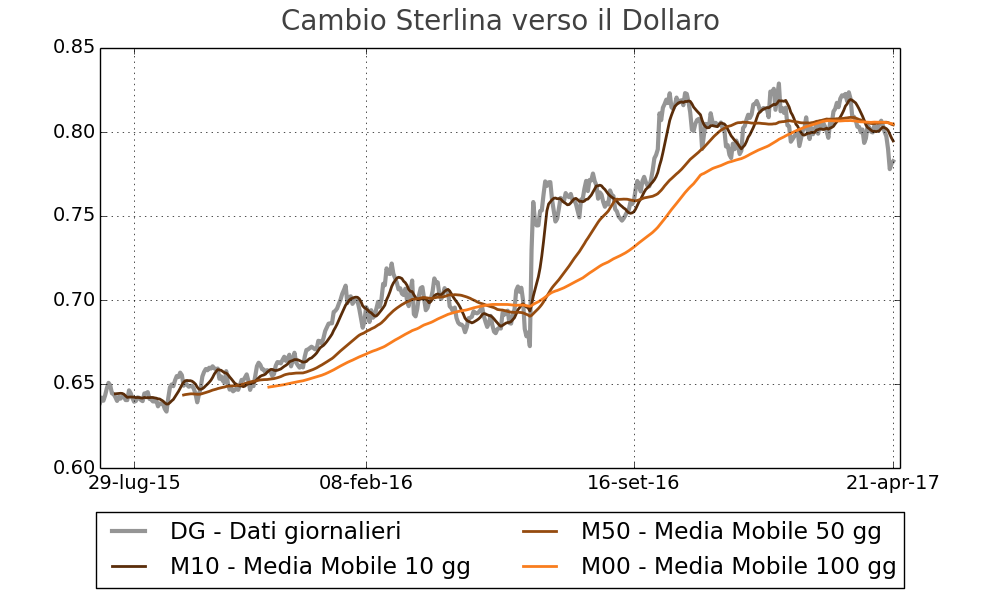 La settimana è stata caratterizzata da movimenti altalenanti dell'euro e del Franco svizzero verso il dollaro, che da più mesi oscillano in un range di 0.92-0.95 euro per dollaro, il primo, e 0.98-1.02 franchi per dollaro, il secondo. Lo Yen continua, invece, a mostrare una tendenza all'apprezzamento: nel corso della settimana è risultato stabilmente sotto i 110 yen per dollaro, segnando valori minimi per il 2017.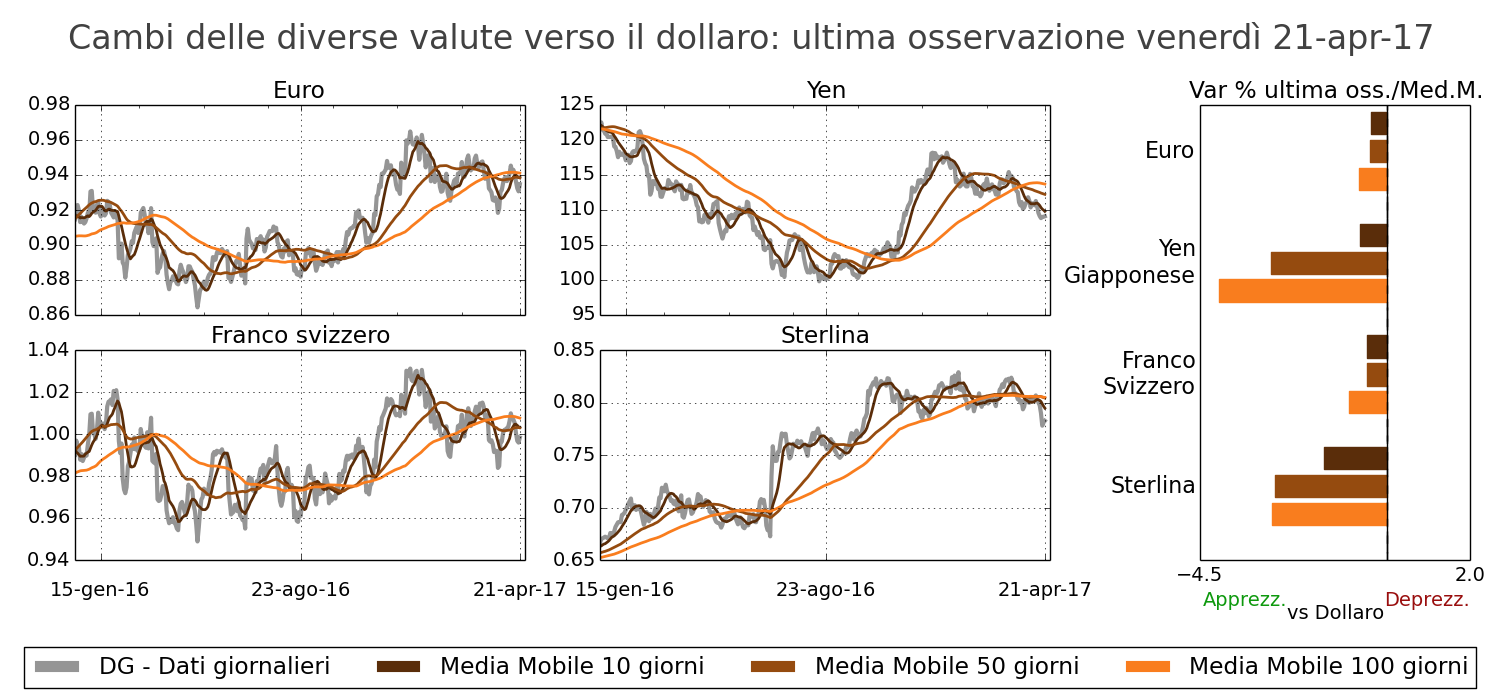 Tra le valute dei paesi emergenti si evidenzia un recupero nel breve periodo della Lira Turca, che beneficia degli effetti derivanti dai risultati del referendum, e, soprattutto, del Rand Sudafricano, tornato a rafforzarsi a seguito del rimpasto di Governo voluto dal Presidente Zuma.