Log in to use the pretty print function and embed function.
Aren't you signed up yet? Log in!
Nel quarto trimestre dell'anno scorso Bologna si è confermata tra le province trainanti l'export italiano: tra ottobre e dicembre 2015 le vendite all'estero delle imprese bolognesi hanno registrato un aumento tendenziale in euro del +7.3%, in accelerazione rispetto al trimestre precedente.
I dati visualizzabili sul portale Exportpedia ( www.exportpedia.it ) consentono di cogliere in maniera immediata quali sono sia i mercati che i macro-settori che hanno determinato tale performance.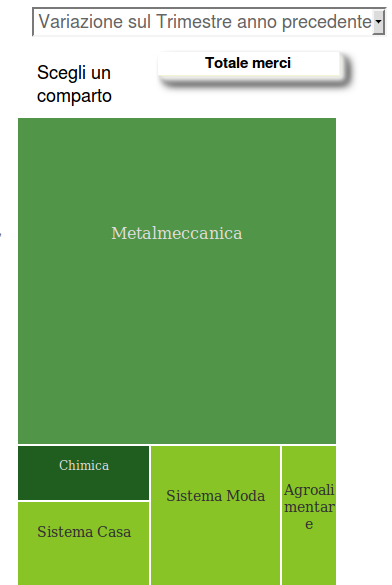 Protagonisti di questo miglioramento sono, in particolare, i macro-settori Chimica (+13.3% in euro rispetto al corrispondente trimestre 2014) e Metalmeccanica (+8.5%) e, a seguire, Sistema Moda (+4.5%), Sistema Casa (+3.5%), Agroalimentare (+3.4%).
In evidenza, dal punto di vista merceologico, soprattutto le performance di crescita delle esportazioni provinciali di Macchine non utensili (+36.8% in euro in termini tendenziali nel quarto trimestre 2015), Macchine per l'imballaggio e altre macchine (+7.1%) e di Cuoio e pelletteria (+26.4%).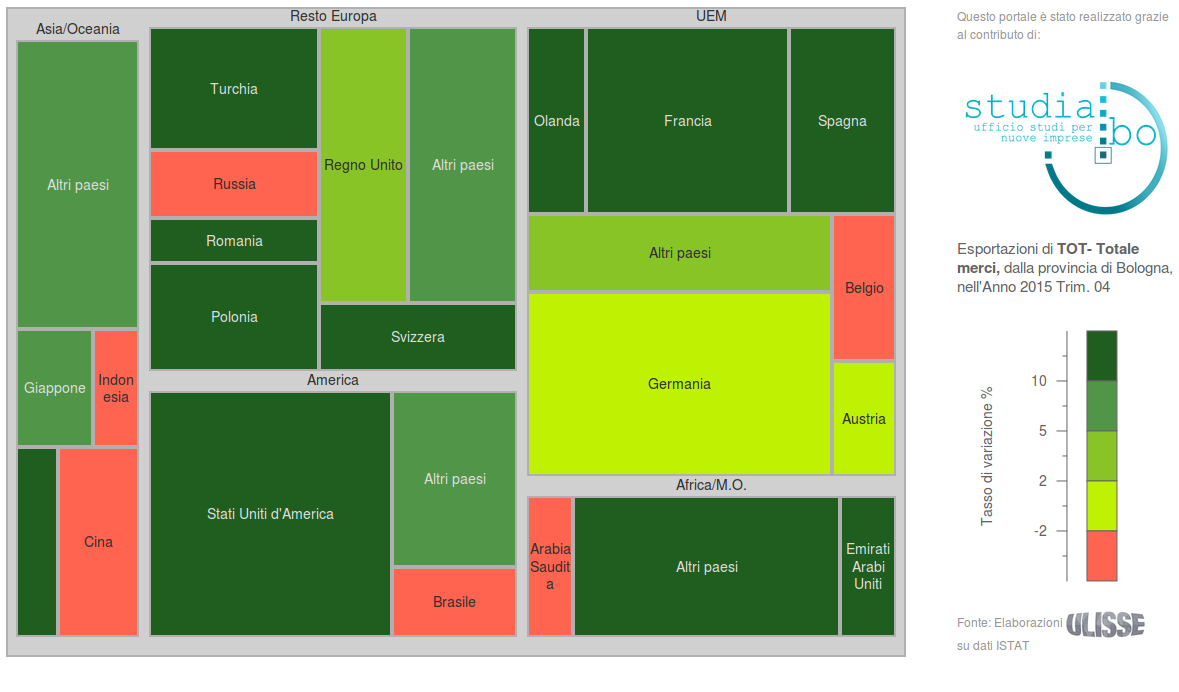 Stati Uniti, Francia, Turchia, Polonia, Spagna, Svizzera, Olanda, Romania e Emirati Arabi si sono caratterizzati, nell'ordine, come i principali mercati trainanti l'export della provincia di Bologna nel quarto trimestre dell'anno.
Di converso, Cina , Russia , Brasile , Belgio , Arabia Saudita , Indonesia risultano i principali mercati frenanti 'export provinciale nel 4° trimestre 2015.