Log in to use the pretty print function and embed function.
Aren't you signed up yet? signup!
La
Sterlina
inglese, dopo aver accusato una lunga fase di deprezzamento che l'ha portata da 0.70 Sterline per Euro dello scorso novembre a valori superiori a 0.80 dell'inizio di aprile, sembra aver trovato un valore di equilibrio verso l'Euro su livelli di poco inferiori a 0.80.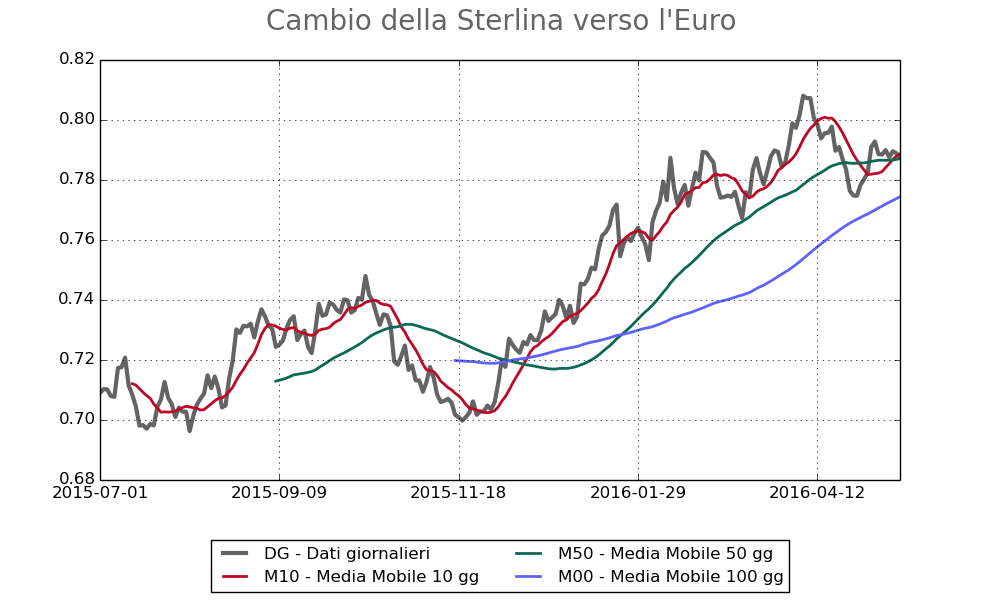 La settimana appena trascorsa si è caratterizzata per una relativa stabilità dell'Euro nei confronti di tutte le quattro principali valute mondiali. Si è interrotta, infatti, da un lato, la fase di deprezzamento del
Dollaro
(che oscilla intorno a 1.14 Dollari per Euro) e, dell'altro, la fase di apprezzamento dello
Yen
(stabilizzatosi intorno a valori prossimi a 124 Yen per Euro) . Anche il
Franco Svizzero
ha registrato quotazioni in recupero dopo un mese di perdite di valore, modeste, ma continue.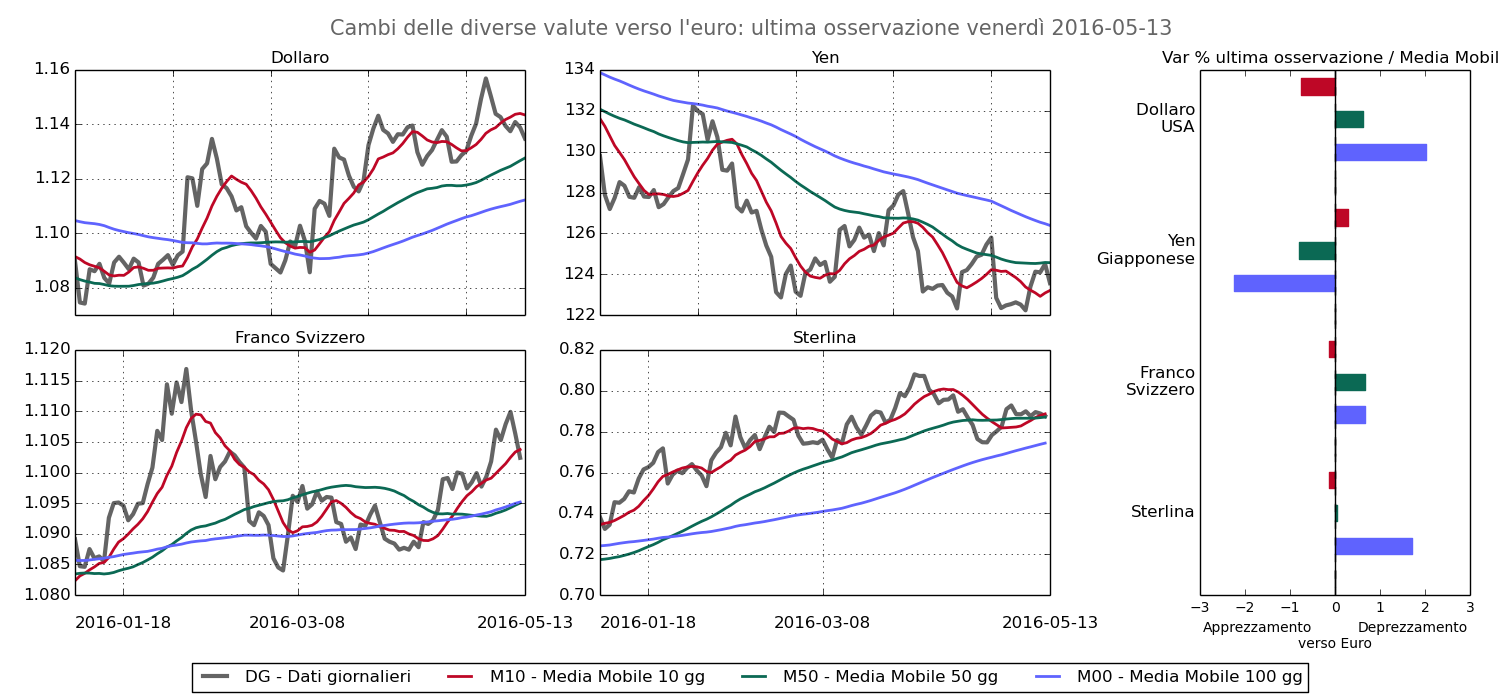 Al di fuori delle quattro principali valute mondiali, si segnala la prosecuzione di una fase significativa di apprezzamento del
Rublo
russo e del
Real
brasiliano (dopo che il cambio di queste due valute era crollato rispettivamente da valori di 46 Rubli e 3 Real della metà del 2014 a quotazioni di 90 Rubli e 4.5 Real per Euro, raggiunti nei primi giorni di febbraio 2016) e una fase di correzione di tutte le
valute asiatiche
, dopo i leggeri deprezzamenti accusati negli ultimi mesi.