Log in to use the pretty print function and embed function.
Aren't you signed up yet? signup!
Nel corso della settimana appena terminata il
Rublo
si è stabilizzato su valori inferiori a 75 rubli per euro, consolidando l'apprezzamento registrato da inizio anno (8%).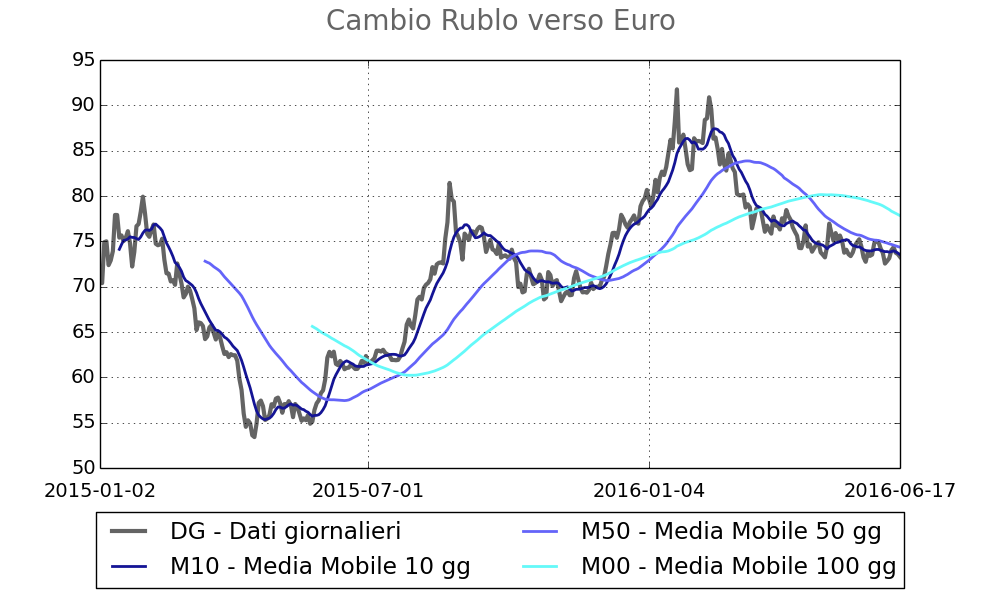 Tra le principali valute, la settimana si è caratterizzata per la continuazione della fase di apprezzamento dello
Yen
e del
Franco Svizzero
. Il primo si è avvicinato a valori di 115 yen per euro; il secondo è ritornato su valori di inizio anno (1.08 franchi per euro). Nel corso della settimana la
Sterlina
si è leggermente apprezzata. Il dollaro continua a muoversi in un intorno di 1.13 dollari per euro.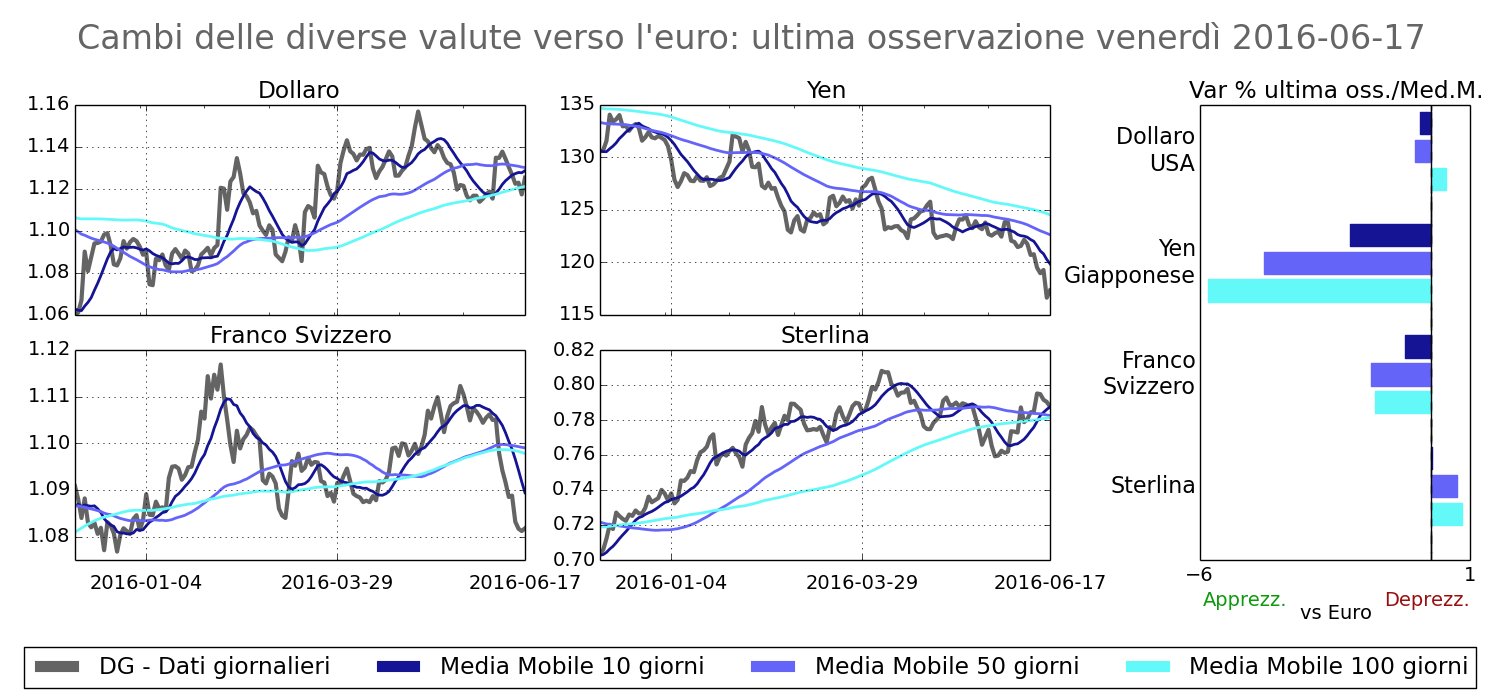 Questa settimana si è inoltre caratterizzata per un rafforzamento dell'euro verso molte delle altre monete europee. Sono risultate, infatti, in deprezzamento verso l'euro la
Corona norvegese
, la
Corona svedese
, lo
Zloty polacco
e, anche se in misura più modesta, il
Fiorino ungherese
e il
Leu rumeno
. Tra le altre valute mondiali continuano a registrare segnali di debolezza il
Ringgit malese
e il
Peso Messicano
.