Log in to use the pretty print function and embed function.
Aren't you signed up yet? signup!
Come era atteso, nella settimana successiva alla vittoria del 'leave' la
Sterlina
ha continuato ad indebolirsi, fino ad arrivare a 0.84 pounds per euro nelle ultime ore di ieri. Il deprezzamento è tuttavia minore di quanto atteso. Diversamente però da quanto successo venerdì 24 giugno (giorno successivo alla vittoria del "leave"), la scorsa settima
Dollaro
e
Yen
non si sono apprezzati verso l'euro, ma hanno seguito la Sterlina, correggendo i valori raggiunti all'indomani del referendum inglese. Il Dollaro è ritornato sopra valori di 1.11 verso l'euro; lo Yen si è avvicinato a 115.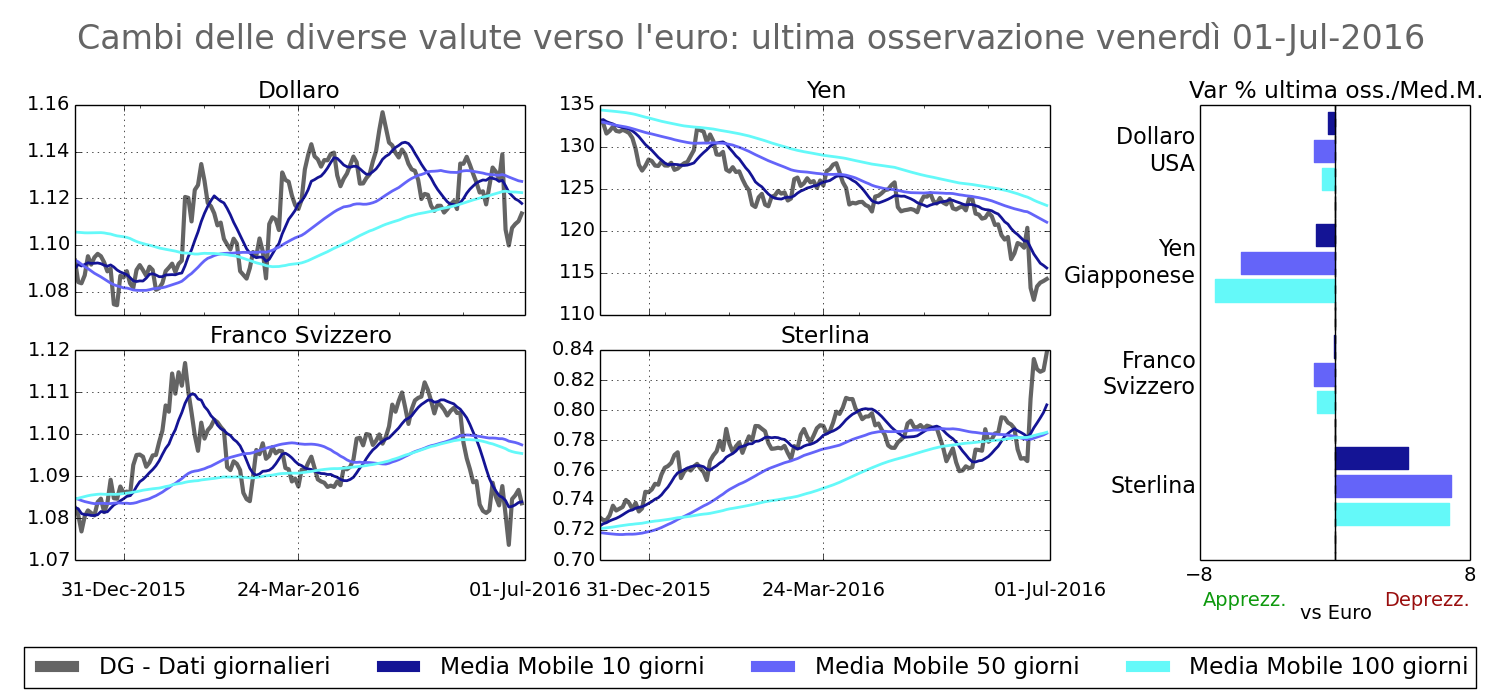 Le altre valute del mondo hanno visto un generale riequilibrio delle valute europee verso l'Euro, con la
Corona Norvegese
e lo
Zloty Polacco
che hanno registrato una dinamica di breve periodo verso un apprezzamento. Una tendenza ad apprezzarsi verso l'euro hanno registrato tutte le valute asiatiche, ad esclusione del
Renminbi
cinese. L'apprezzamento è stato particolarmente significativo per il
Won
sud coreano,  la
Rupia
indonesiana e il
Ringgit
malese. Ma la valuta che sta mostrando una forza solo alcuni mesi fa inaspettata è il
Real
brasiliano.
Ci

sono molte ragioni dietro

i guadagni del

Real,

ma la sua "

spavalderia"

e gli apprezzamenti

delle altre valute dei mercati emergenti segnalano come i risultati del referendum inglese non abbiano prodotto gli effetti di generale indebolimento dei loro tassi di cambio, come

molti

analisti si aspettavano

.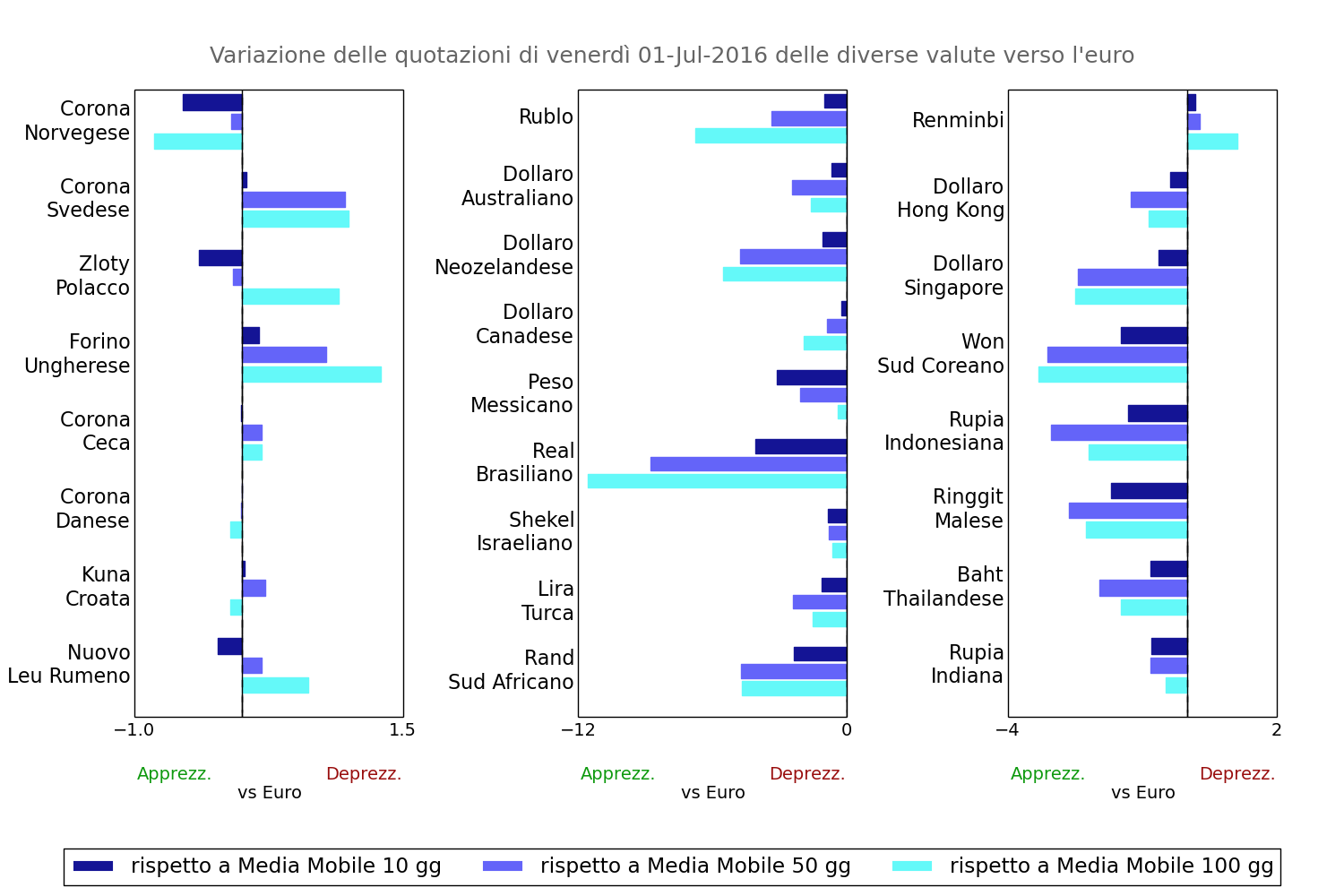 Il grafico che segue consente di apprezzare il forte recupero che il Real ha realizzato nel corso di quest'anno, passando da valori prossimi a 4.5 real per euro di inizio anno agli attuali 3.6. Compressivamente da inizio anno il Real si è apprezzato verso l'euro del 20%.