Crescono i dubbi sul dollaro
Cresce la debolezza del dollaro in relazione alle incertezze sugli obbiettivi e sulle azioni della prossima amministrazione Trump
Published by Luigi Bidoia. .
Exchange rate
Exchange rates
Log in to use the pretty print function and embed function.
Aren't you signed up yet? signup!
La scorsa settimana avevamo segnalato come le dinamiche dei tassi di cambio delle principali valute stessero segnalando una crescente incertezza, la cui fonte sembrava essere il dollaro.
I dati di questa settimana avvalorano questa ipotesi. Nei giorni scorsi, infatti, il dollaro si è indebolito sia verso l'euro, che verso il Franco e, soprattutto, verso lo Yen. Viceversa la Sterlina sembra accompagnare il dollaro nel suo sentiero di indebolimento. L'analisi dei cambi verso il dollaro, di euro, Franco svizzero e Yen, segnala chiaramente come il dollaro abbia sperimentato un fase di progressivo apprezzamento nel corso dell'ultimo trimestre del 2016. Questa fase si è arrestata nelle ultime due settimane dello scorso anno, per poi trasformarsi in un fase di deprezzamento nel corso del 2017.
La spiegazione di questa dinamica è legata alla valutazione positiva, alla fine del 2016 da parte dei mercati finanziari, sull'aumento dei tassi di interesse americani; aumento, prima atteso e poi realizzatosi. Queste valutazioni positive sono progressivamente venute meno in relazione all'incertezza sugli obbiettivi e azioni che attuerà la nuova amministrazione americana.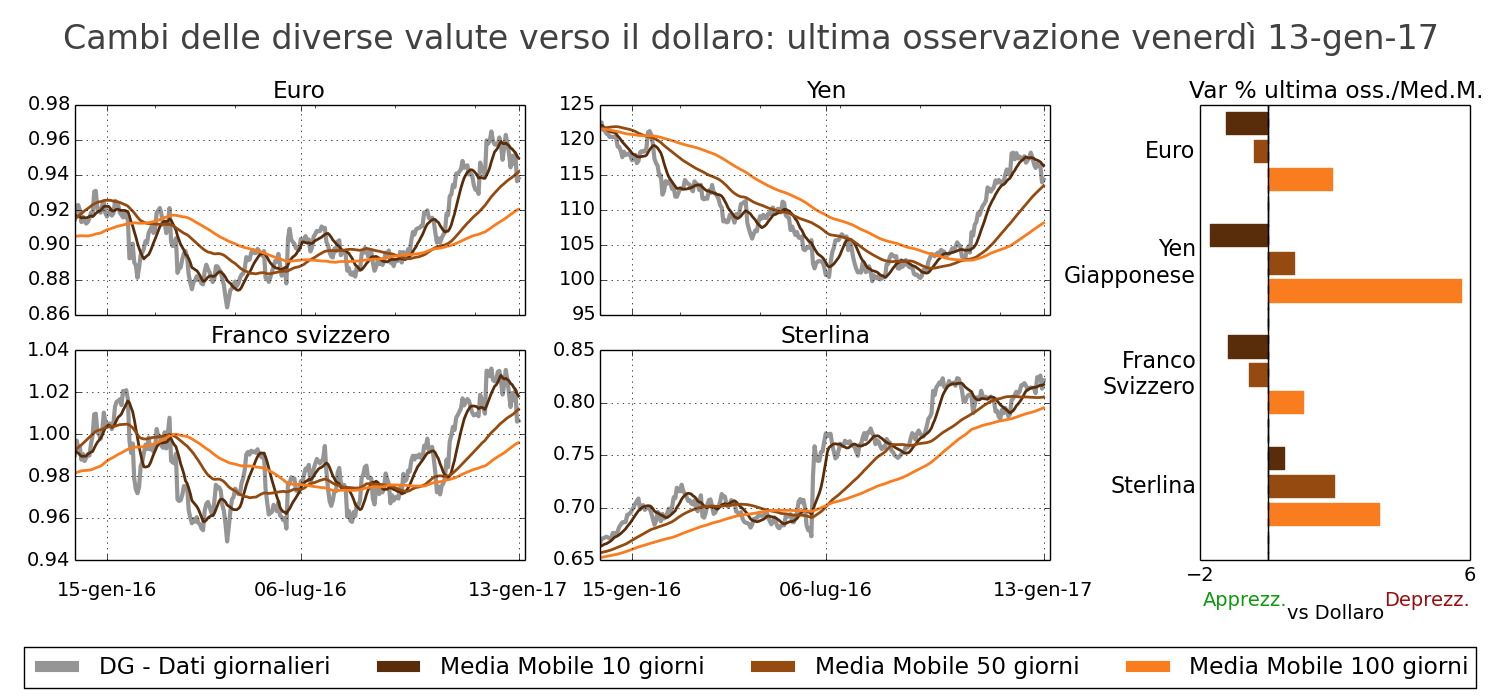 In questa settimana le valute europee hanno seguito la dinamica dell'euro. La debolezza del dollaro è inoltre segnalata dal fatto che quasi tutte le valute asiatiche sono risultate apprezzate verso la valuta americana. Anche il cambio del Ringgit malese verso il dollaro è leggermente diminuito, segnando un suo, seppur debole, apprezzamento. Solo la Lira turca e il Peso messicano hanno proseguito nel loro sentiero di deprezzamento verso tutte le valute, compreso il dollaro.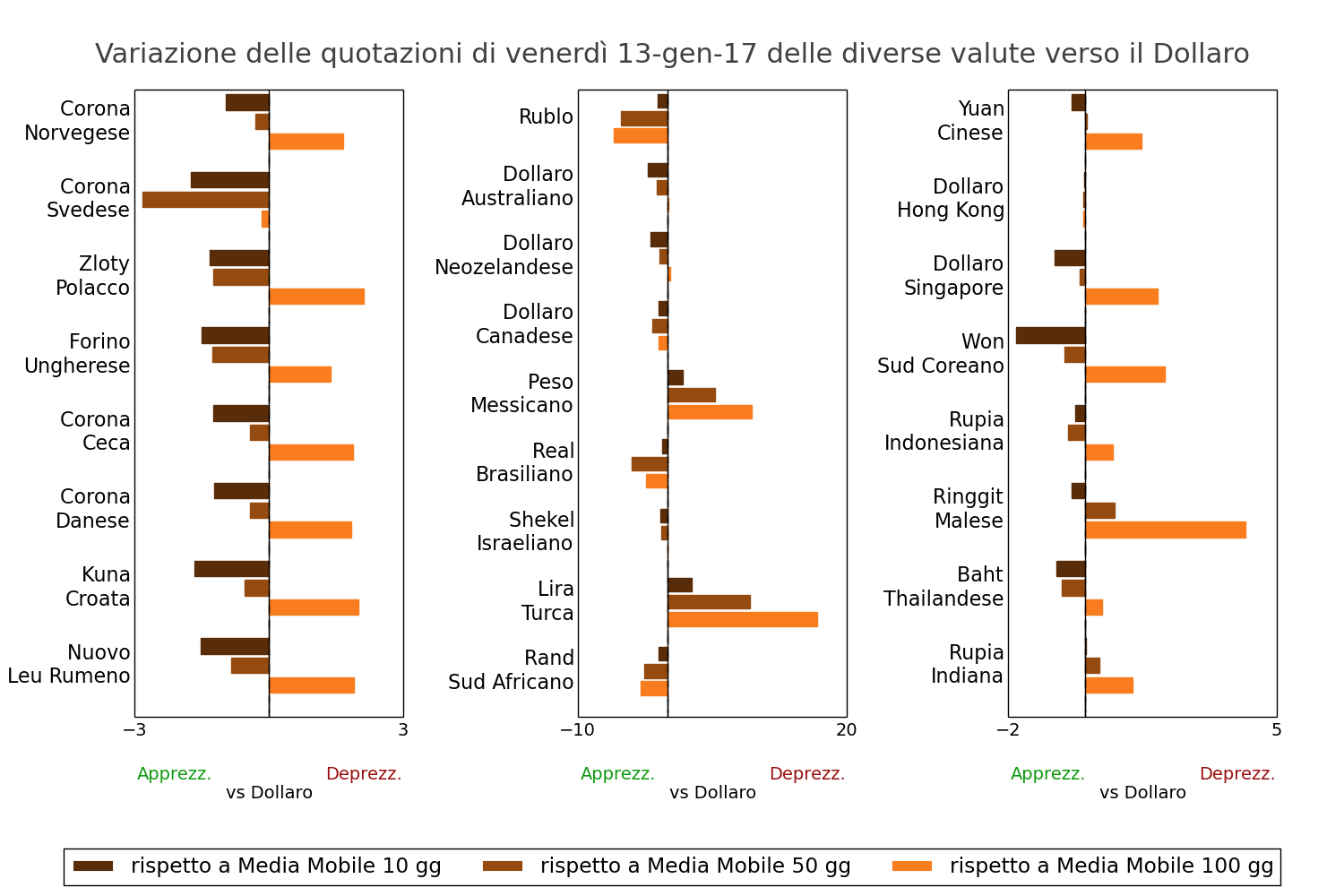 L'analisi grafica del cambio del Peso messicano verso il dollaro evidenzia chiaramente il trend che lo caratterizza dalla primavera del 2015.