Log in to use the pretty print function and embed function.
Aren't you signed up yet? signup!
Per combattere la corruzione e il mercato nero valutario, l'8 Novembre scorso il Primo ministro indiano annunciava il ritiro delle banconote da 500 e 1000 rupie, promettendo l'introduzione di nuovi tagli da 500 e 2000 rupie.
Prima di questa decisione, per gran parte del 2016 la Rupia indiana oscillava intorno a un cambio di 67 rupie per dollaro fino a deprezzarsi a 69 rupie sul finire del mese di Novembre dello stesso anno, restando vicina a questo valore fino a poche settimane fa.
Nella settimana appena trascorsa è rilevante la decisione presa dalla Banca Centrale dell'India sui tassi di interesse, rimasti invariati a 6,25% contrariamente alle previsioni che li davano in diminuizione al 6%. In seguito all'annuncio, la Rupia indiana è continuata ad apprezzarsi nei confronti del dollaro, raggiungendo Giovedì un valore inferiore a 67 rupie, molto vicino a quello registrato nei primi giorni di Novembre dello scorso anno.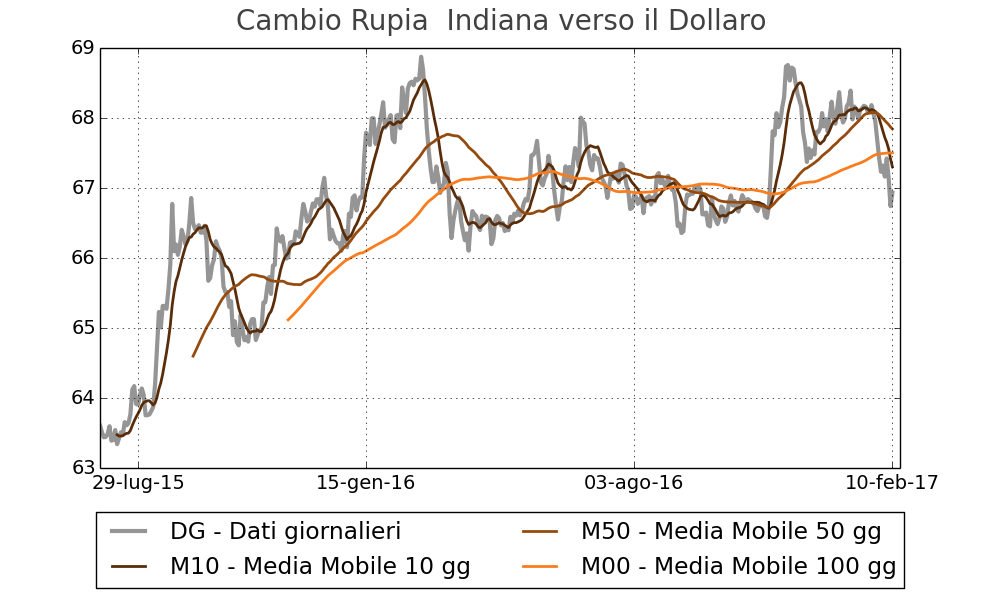 Tra le principali valute mondiale si evidenzia un deprezzamento dell'euro nei confronti del dollaro, seguito da Franco Svizzero e Yen Giapponese, confermando in questo modo la fase di incertezza del dollaro pronunciata nei precedenti articoli.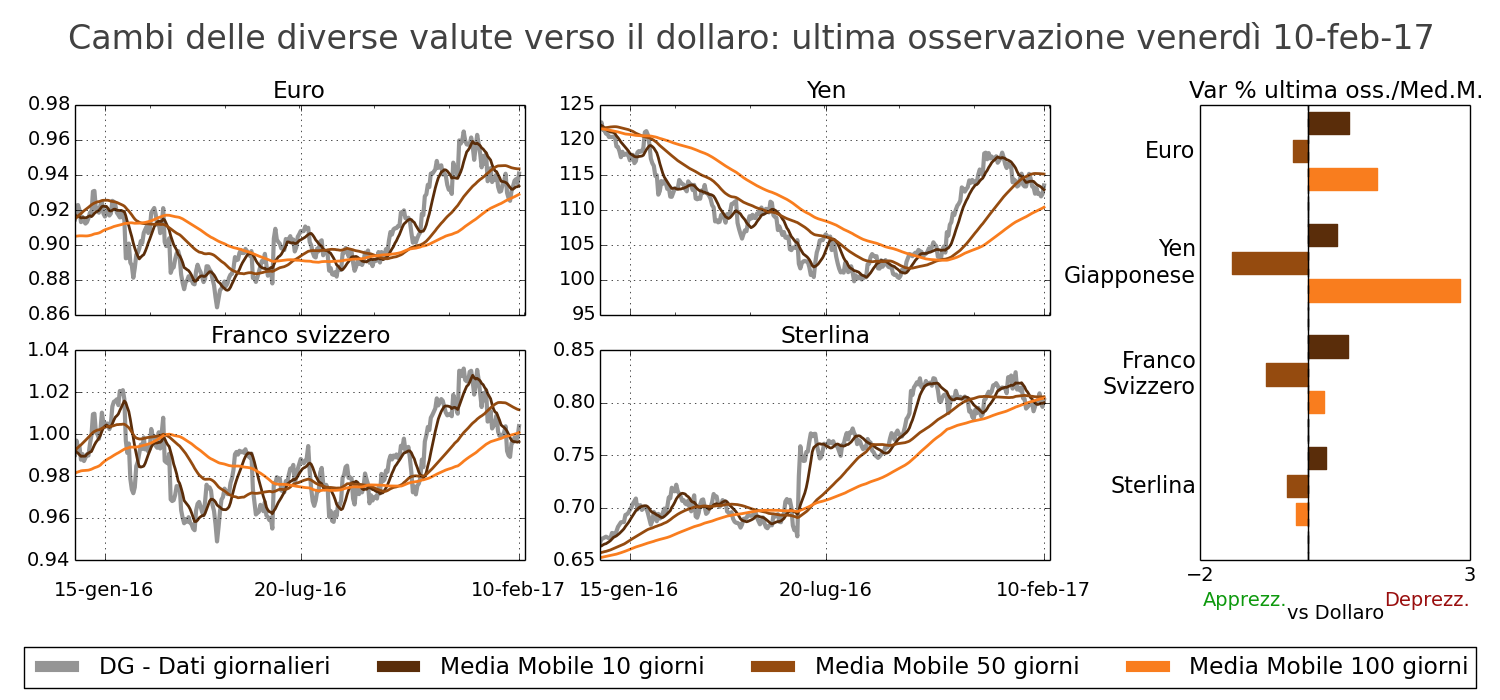 La fase incerta è evidente se si considerano i cambi dei paesi emergenti in cui il Peso messicano e la Lira turca continuano ad apprezzarsi nei confronti della valuta statunitense.