Log in to use the pretty print function and embed function.
Aren't you signed up yet? signup!
Poco più di due anni fa la Banca Nazionale Svizzera annunciava l'eliminazione del cambio minimo tra la propria valuta e l'euro. Nella settimana appena conclusa anche la Banca Nazionale della Repubblica Ceca ha deciso di abbandonare il peg con l'euro introdotto nel Novembre 2013, al fine di lasciar fluttuare liberamente la propria valuta.
Nei giorni successivi a questo provvedimento, la Corona Ceca evidenzia un significativo apprezzamento nei confronti della moneta unica in cui da un cambio di circa 27 Corone per euro, si è passati a poco più di 26,5 Corone di questo fine settimana. Una notizia che sostiene la decisione dei traider che hanno investito sul rafforzamento della valuta ceca una volta terminato il peg.
Oltre alle manovre speculative (secondo Bloomberg ammontano a 65 miliardi di $) è opportuno considerare alcuni aspetti macroeconomici di questa economia, come il PIL (nel 2016 è cresciuto del 2,5%), il debito pubblico (inferiore al 40% del PIL) il saldo delle partite correnti (positivo e pari all'1,54% del PIL) e il tasso di inflazione (pari al 2,5%). I fondamentali economici appena descritti potrebbero favorire e rafforzare la fase di apprezzamento in cui la valuta ceca si ritrova.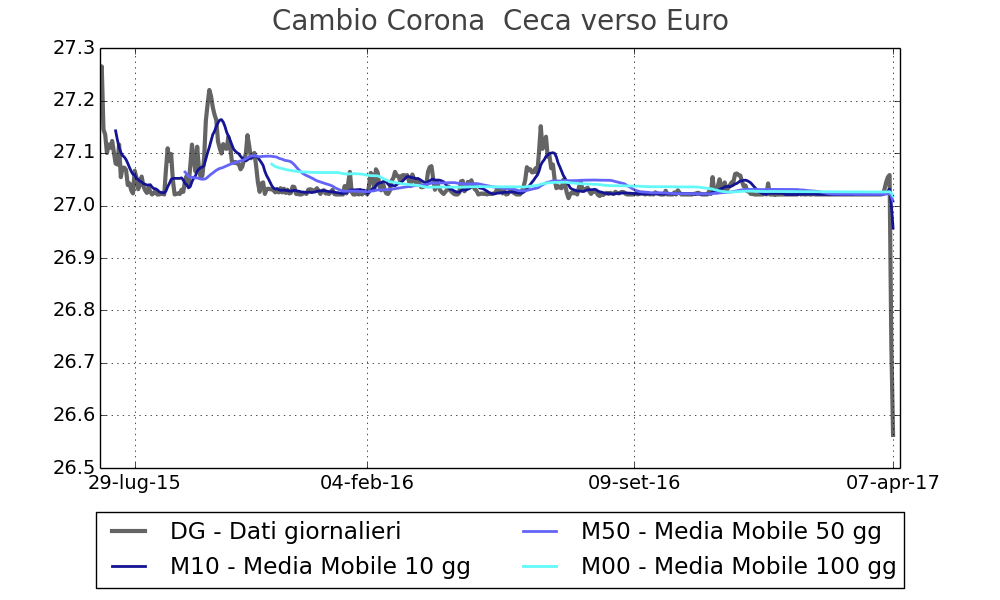 Le parole di Mario Draghi, intervenuto all'Università Goethe di Francoforte nella giornata di Giovedì, hanno allontanato le voci di un possibile capovolgimento della politica monetaria. Dollaro e, soprattutto, Yen sono le valute che registrano un significativo apprezzamento nei confronti dell'euro.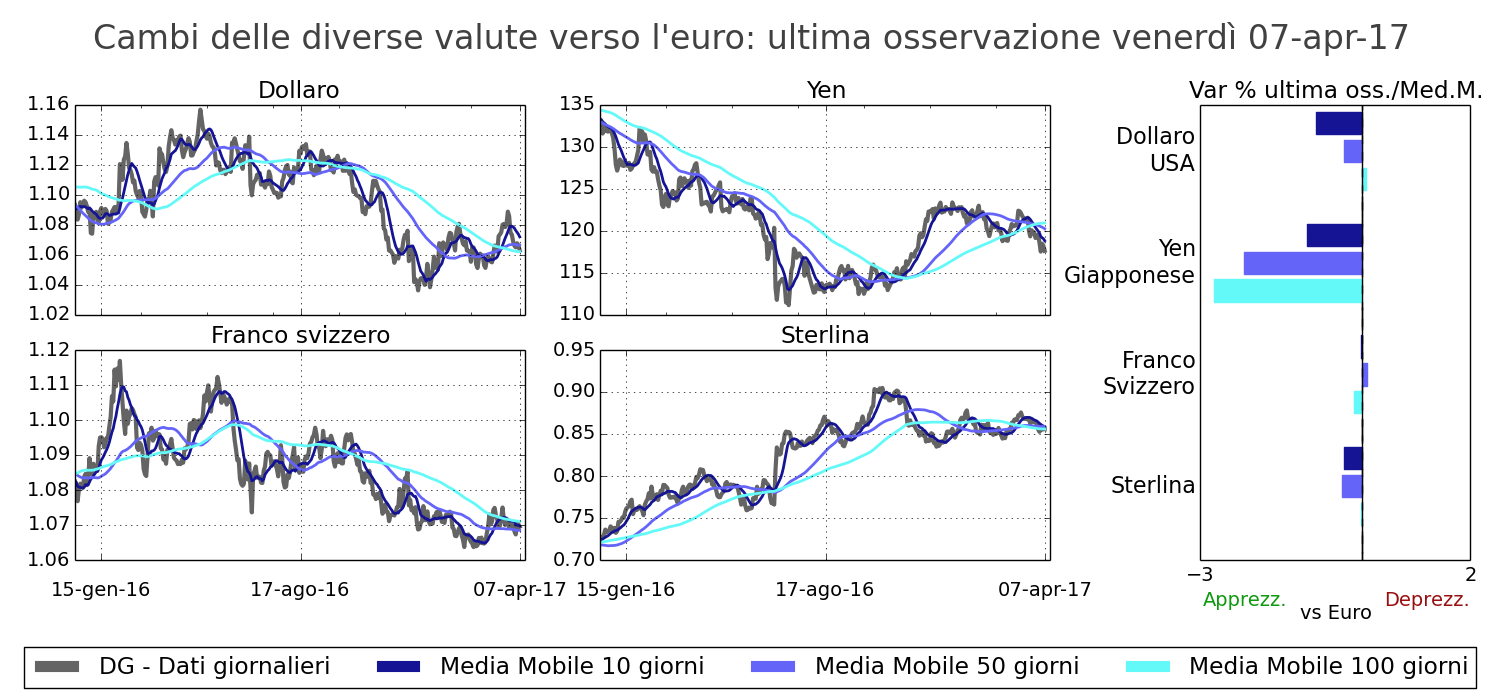 Tra le valute dei paesi emergenti è opportuno considerare la dinamica del Rand Sudafricano che dopo lunga e significativa fase di apprezzamento, accusa una fase di debolezza, per la prima volta dal Settembre 2016. Le cause vanno cercate nelle turbolenze di politica interna che hanno portato al licenziamento del Ministro delle Finanze e del suo vice, e al declassamento del rating del paese da parte di alcuni istituti di rating, a causa della scarsa disponibilità creditizia del paese.