Log in to use the pretty print function and embed function.
Aren't you signed up yet? signup!
Nell'articolo della scorsa settimana avevamo descritto la fase di rafforzamento dell'euro nei confronti del dollaro in attesa del risultato elettorale francese.
Nella settimana appena trascorsa invece, la dinamica tra il dollaro e la moneta unica ha evidenziato un'inversione di tendenza nel rapporto di cambio in cui la valuta americana si è rafforzata verso l'euro, grazie alle prese di profitto dopo i guadagni delle settimane precedenti.
La pubblicazione dei dati macroeconomici sulle vendite al dettaglio e sull'inflazione americana di ieri (al di sotto delle attese), sembra aver influenzato nuovamente il rapporto di cambio, chiudendo la settimana a 1.09 dollari per euro.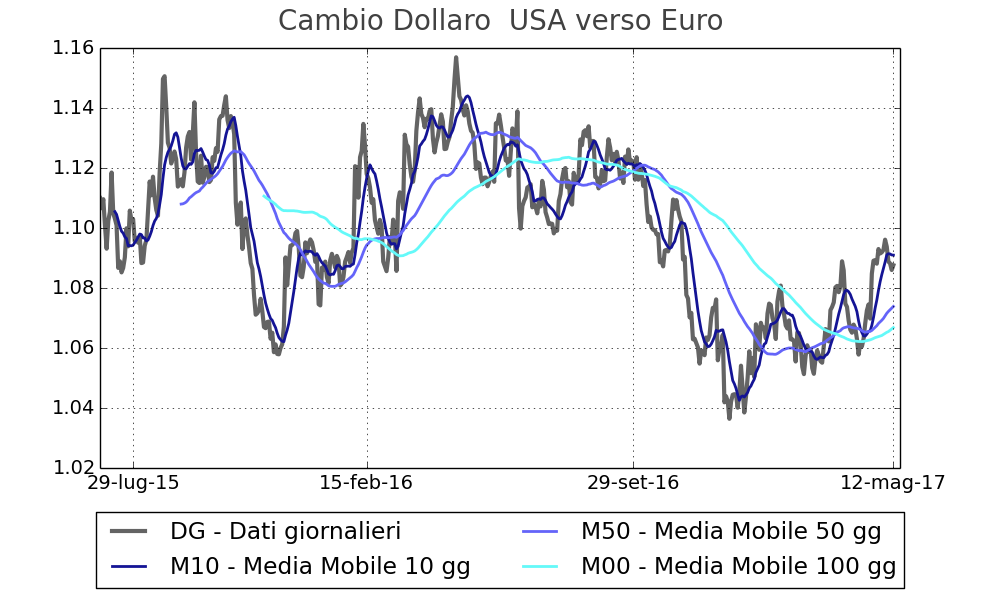 In relazione alle principali valute, Yen e Franco Svizzero mostrano una fase di indebolimento nei confronti dell'euro. In particolare, la moneta elvetica registra significativi e inattesi peggioramenti nel rapporto di cambio in corrispondenza del doppio turno elettorale tenutosi in Francia. Questa dinamica trova ragione nella politica delle autorità monetarie svizzere di mantenimento di un rapporto di cambio del franco verso il dollaro in un intorno di 1, che trasferisce al franco tutte le fasi di debolezza del dollaro, e nelle strategia della banca centrale svizzera di limitare possibili apprezzamenti del franco verso le valute dei principali partner commerciali, tramite aumenti delle riserve in valuta straniera.
A differenza di Yen e Franco svizzero, la Sterlina sembra non soffrire il rafforzamento dell'euro; nelle ultime settimane, il peg nei confronti della moneta unica si è stabilizzato intorno a 0.85 Sterline per euro.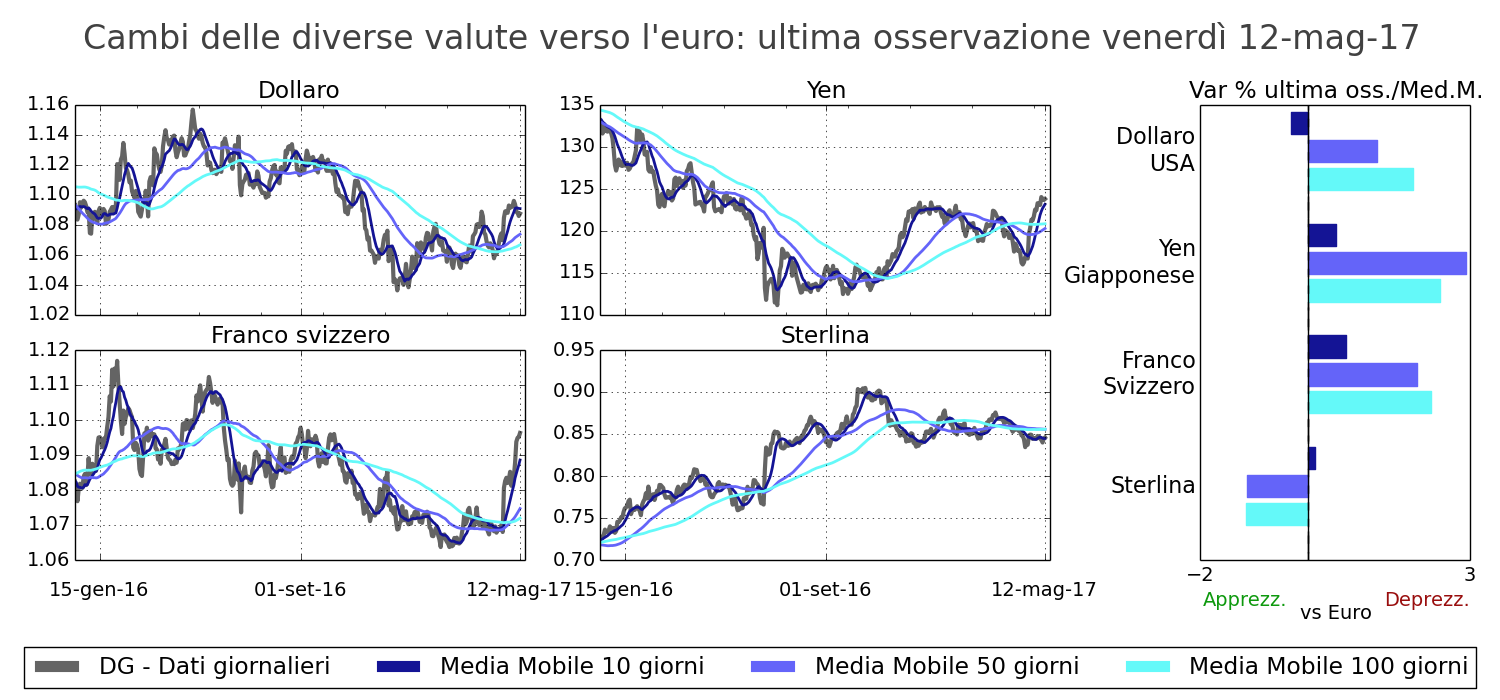 Tra le valute non europee continua la fase di debolezza del Dollaro Australiano, Dollaro Neozelandese e Dollaro Canadese le cui dinamiche risentono della debolezza nel mercato delle materie prime.