Log in to use the pretty print function and embed function.
Aren't you signed up yet? signup!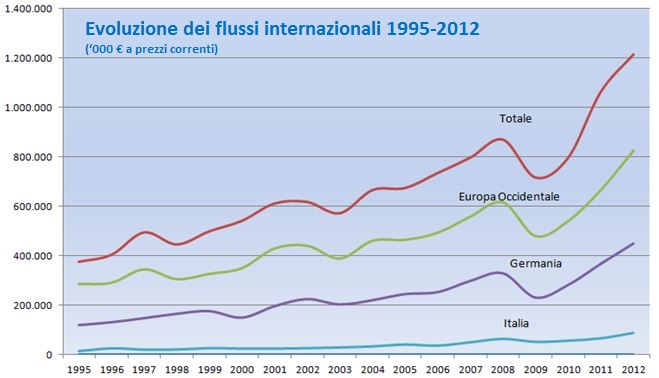 L'acquisto di banchi prova per motori, generatori, pompe ed altri prodotti industriali è un indicatore della volontà di un sistema industriale di migliorare la qualità dei prodotti offerti. L'analisi dei flussi di questa tipologia di prodotti fornisce indicazioni su dinamiche difficilmente rilevabili con altri strumenti e svela strategie in atto che mostreranno i loro effetti solo nel medio periodo. I risultati emersi dall'analisi dei flussi internazionali evidenziano segnali decisamente positivi per i produttori di banchi prova e di altri sistemi di misura e controllo ma, al tempo stesso, portano pessime notizie per i produttori nazionali di apparecchiature come motori, generatori o pompe. I sistemi produttivi emergenti, infatti, stanno investendo in tecnologia destinata ad innalzare il livello qualitativo dei propri prodotti e si stanno preparando a dare battaglia anche sulle fasce più qualificate del mercato. I flussi internazionali di banchi di prova, dopo la forte flessione del 2009 e l'assestamento del 2010, hanno ripreso vigore riposizionandosi sulla linea del trend crescente sperimentato a partire dal 1995.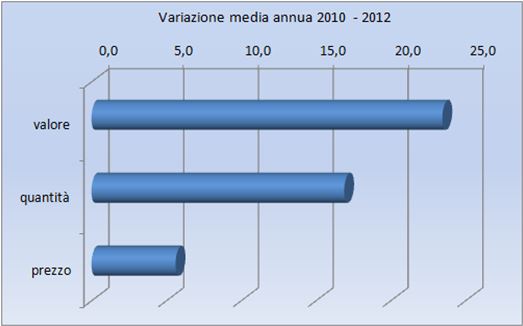 Le imprese dell'Europa Occidentale e, segnatamente, i tedeschi hanno seguito le dinamiche del mercato internazionale mentre gli italiani, anche se hanno risentito meno dello shock di fine decennio, hanno tardato ad agganciare la ripresa settoriale, recuperando solo nel corso del 2012 il terreno perso nei due anni precedenti.
Negli ultimi tre anni la crescita media annua in valore (+23,5%) dei flussi internazionali di banchi prova è stata sostenuta sia da una crescita delle quantità vendute (+16,9%) che da una crescita dei prezzi medi (+5,6%).
 I mercati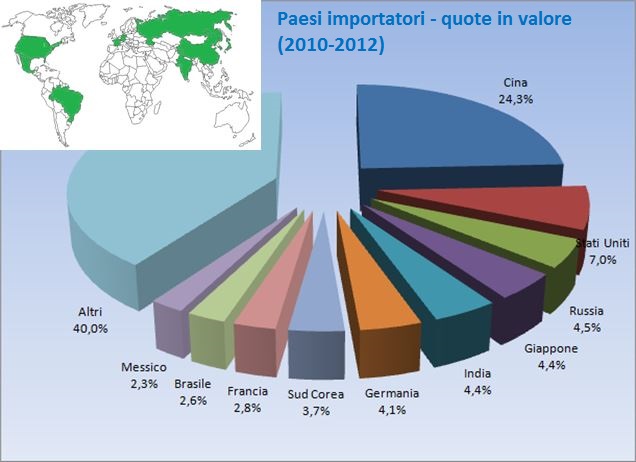 Fra i mercati emergenti spiccano i BRIC (Cina, Russia, India e Brasile) e si distingue il Messico. I mercati top (Cina e Stati Uniti) negli ultimi due anni sperimentano tassi medi di crescita superiori al 40%, inseguiti da Russia e Giappone (+50% medio annuo) e da Messico e Brasile (rispettivamente +40% e +30%).

I competitors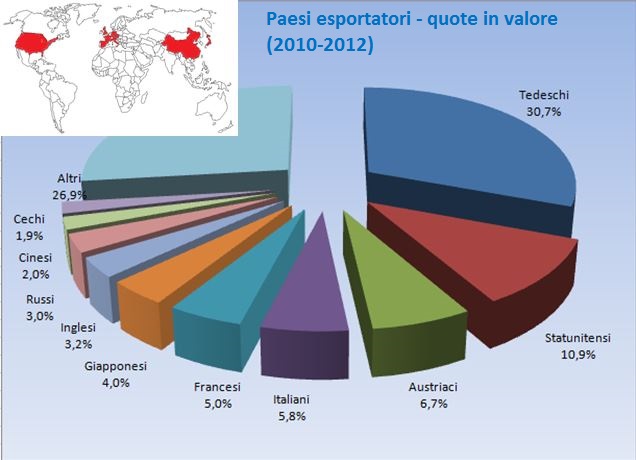 I tedeschi fanno ancora la parte del leone, concentrando circa un terzo dei flussi internazionali di banchi prova seguiti dai produttori storici (statunitensi, austriaci ed italiani) cui si affiancano i produttori francesi e giapponesi.
Fra i competitors in forte crescita si segnalano i sudcoreani, i russi e gli olandesi.