Log in to use the pretty print function and embed function.
Aren't you signed up yet? signup!
Le quotazioni di questa settimana sembrano riproporre una debolezza strutturale dello
Zloty
polacco vero l'Euro, ritornato su valori superiori a 4.4 Zloty per Euro.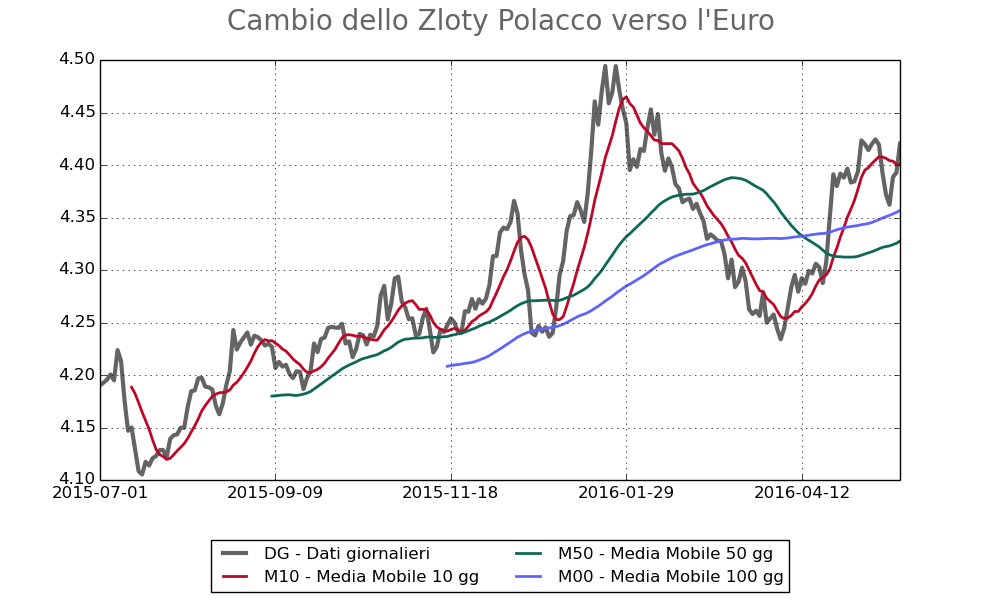 Dal lato del tassi di cambio delle principali quattro valute mondiali verso l'Euro si segnala la continuazione della fase di deprezzamento del
Franco
svizzero a fronte di un tendenza a rafforzarsi del
Dollaro
e della
Sterlina
.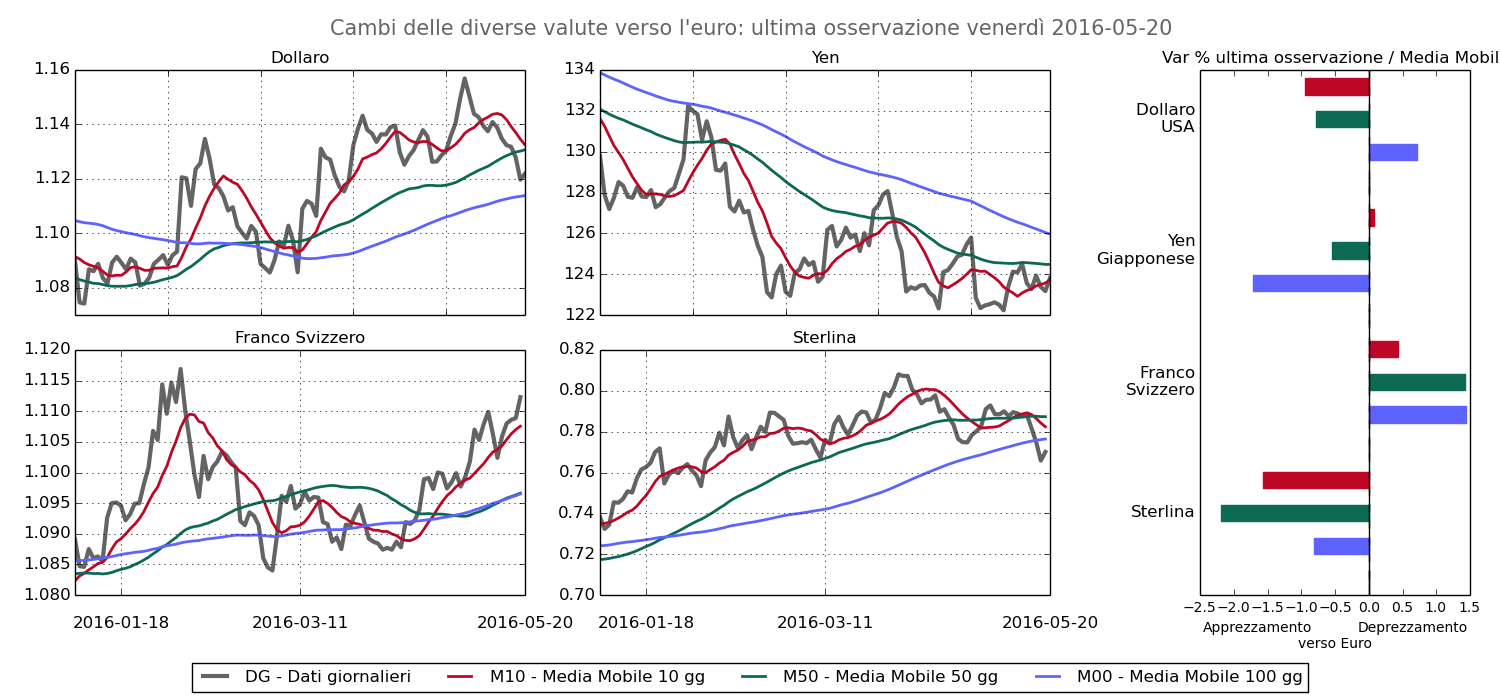 Il resto delle monete mondiali si è caratterizzato per la prosecuzione di una fase di peggioramento delle quotazioni sia del
Shekel
Israeliano, del
Rand
Sud Africano che della
Rupia Indonesiana
.