Log in to use the pretty print function and embed function.
Aren't you signed up yet? signup!
La settima appena trascorsa si è caratterizzata per una generale debolezza dell'euro verso tutte le valute mondiali. Infatti, se si esclude il
Real
Brasiliano tutte le valute sono risultate in apprezzamento verso l'Euro. All'interno delle principali 4 valute mondiali, questo apprezzamento è più marcato per
Yen
,
Dollaro
e, soprattutto,
Sterlina
; mentre è più modesto per il
Franco
Svizzero.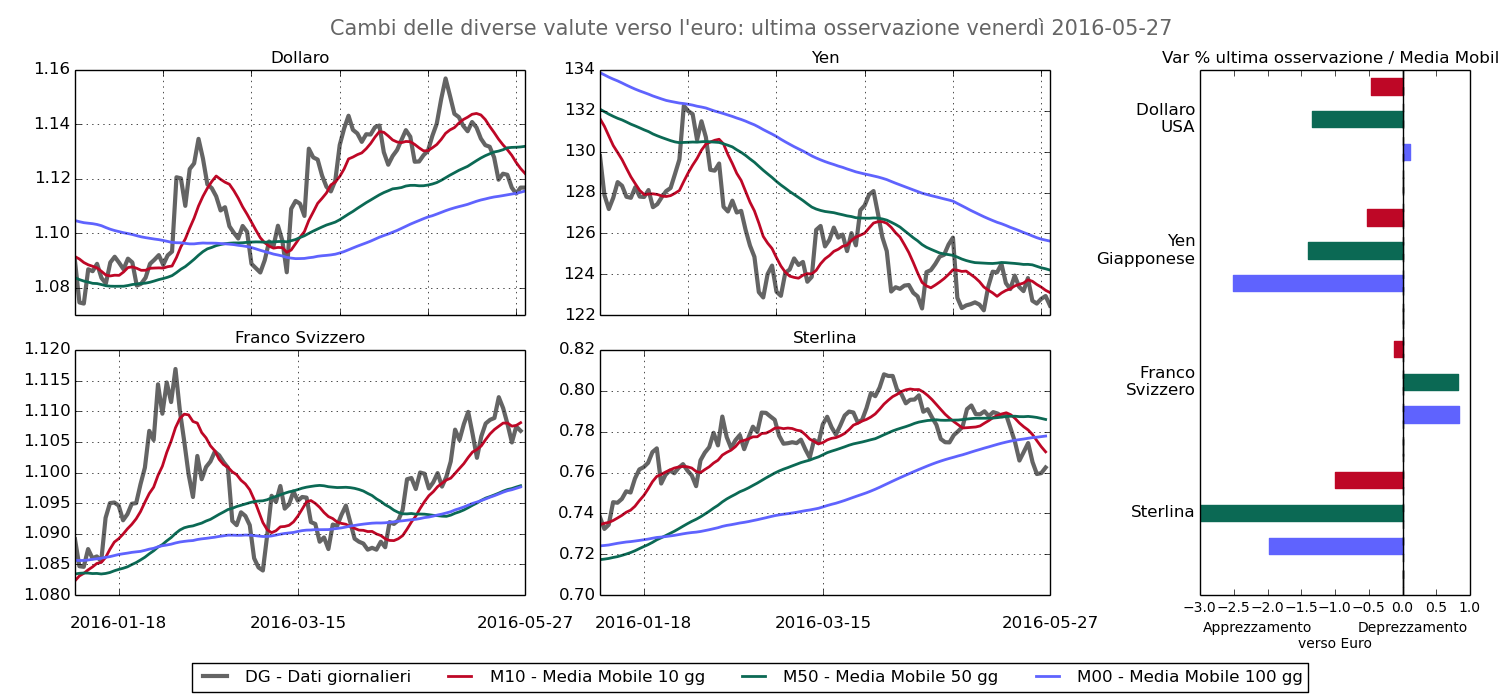 Tra le altre valute si segnala il rafforzamento verso l'euro di tutte le valute asiatiche (
Won Coreano
in testa) e di alcune valute UE (
Corona Svedese
,
Zloty Polacco
, e
Fiorino Ungherese
)