Log in to use the pretty print function and embed function.
Aren't you signed up yet? signup!
Nonostante gli analisti ritengano lo
Yen
già molto apprezzato, anche questa settimana esso si è apprezzato verso l'Euro, il Dollaro e tutte le altre valute dei paesi industrializzati. Verso l'Euro le quotazioni dello Yen sono scese fino a 111, con un apprezzamento di quasi il 15% da inizio anno. La
Sterlina
, viceversa, ha accusato un ulteriore deprezzamento, man mano che diventano sempre più chiare le molte difficoltà che dovrà affrontare il Regno Unito per portare a termine il proposito di lasciare l'UE.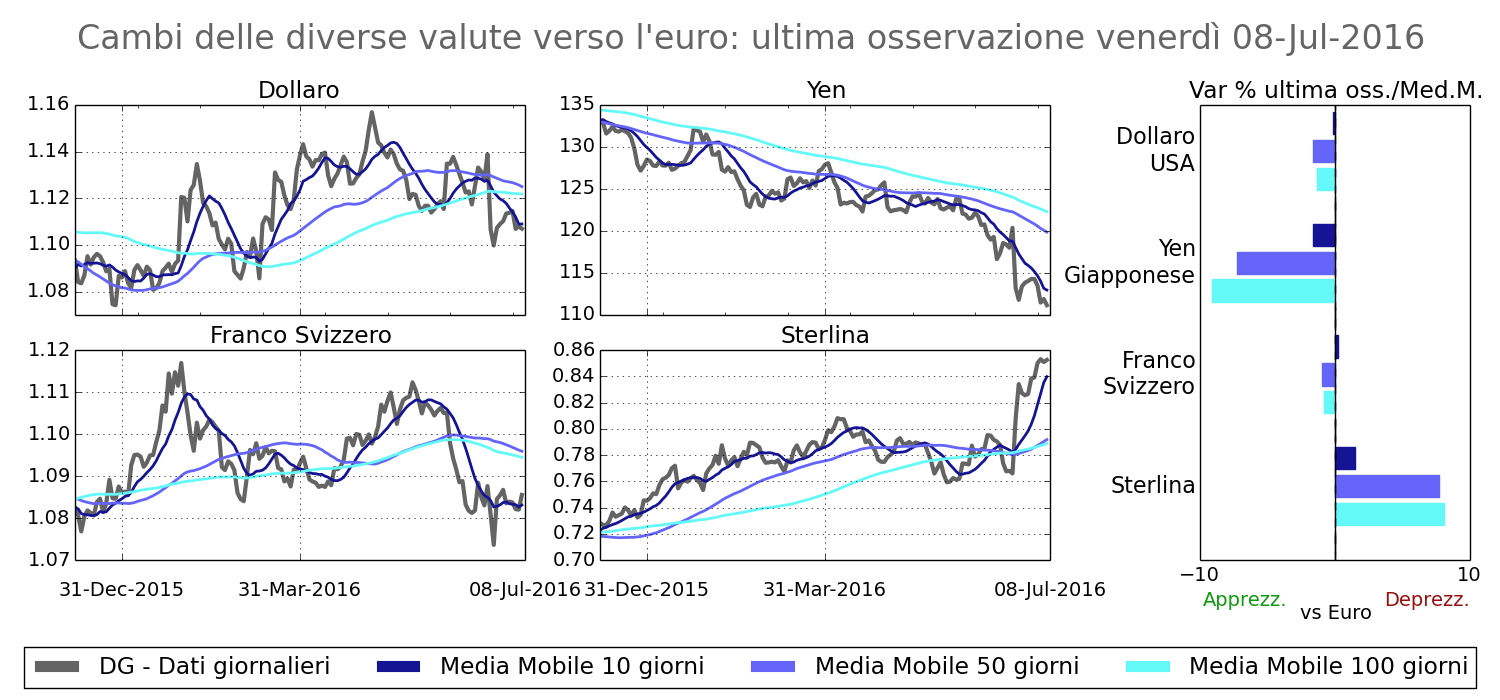 Dal lato delle valute dei paesi in via di sviluppo, questa settimana si è registrato un riequilibrio del
Real brasiliano
, ritornato su livelli prossimi a 3.7 real per euro, dopo che alla fine della scorsa settimana aveva raggiunto valori inferiori ai 3.6 real. Continua la fase di apprezzamento che da alcune settimane sta caratterizzando le valute asiatiche (ad esclusione del Renminbi),  dell'Oceania e del Sud Africa. Anche se in modo molto contenuto, è continuata la fase di apprezzamento del
Rublo
, che negli ultimi giorni è sceso sotto la soglia dei 71 rubli per euro.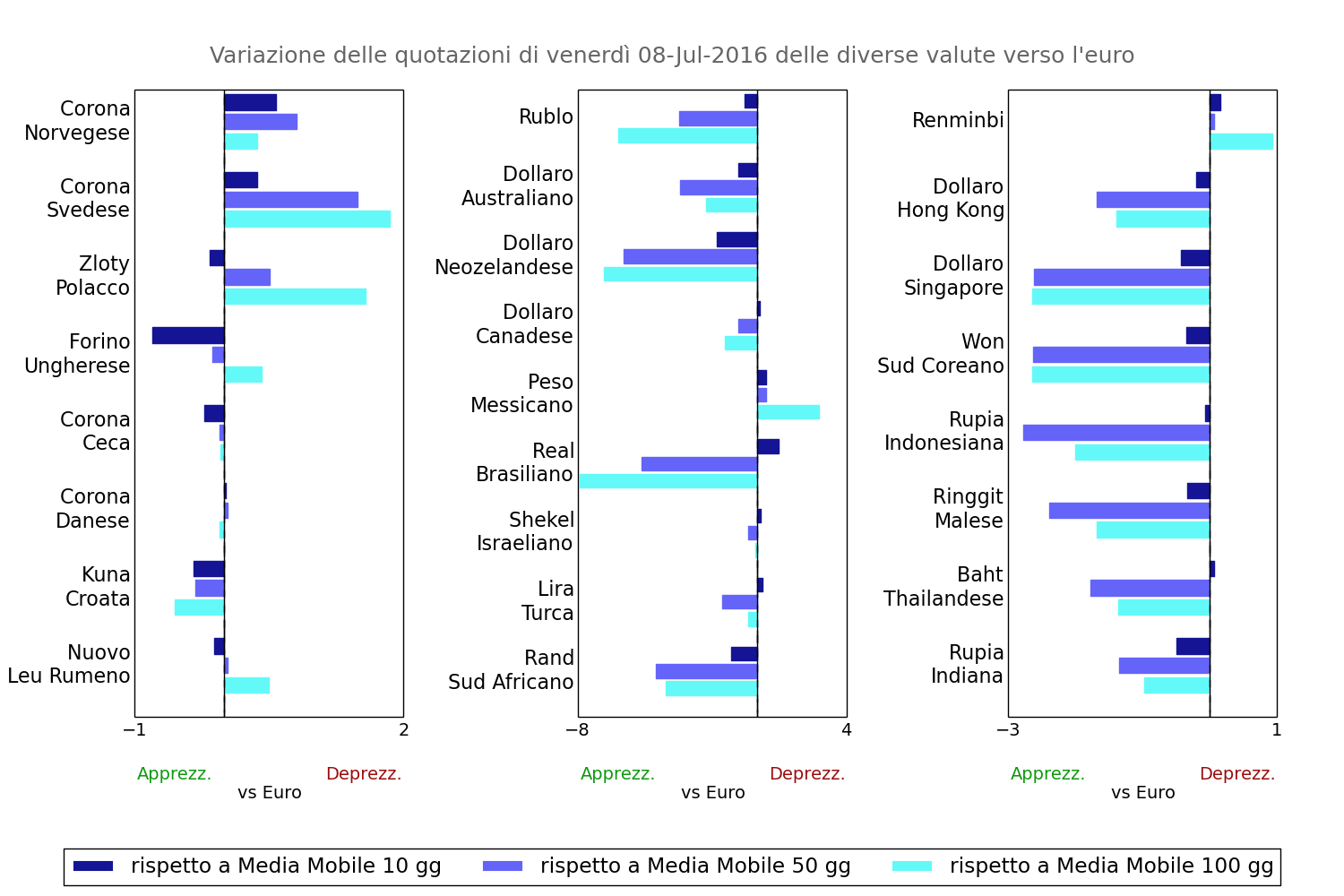 I tassi di cambio tra Dollaro, Euro, Franco Svizzero e Renminbi rappresentano in questo momento l'area di stabilità nei rapporti tra le diverse valute mondiali.