Log in to use the pretty print function and embed function.
Aren't you signed up yet? signup!
La settimana appena chiusa si è caratterizzata per una generale debolezza dell'
euro,
verso tutte le valute, determinata dalle attese di tassi di interesse sull'euro invariati almeno fino alla seconda metà del 2017. Questa debolezza si è sposata con un dollaro sostenuto, viceversa, da attese di aumenti nei tassi di interesse entro la fine del 2016. Questi fattori hanno portato il cambio del
dollaro
sotto la soglia di 1.09 dollari per euro.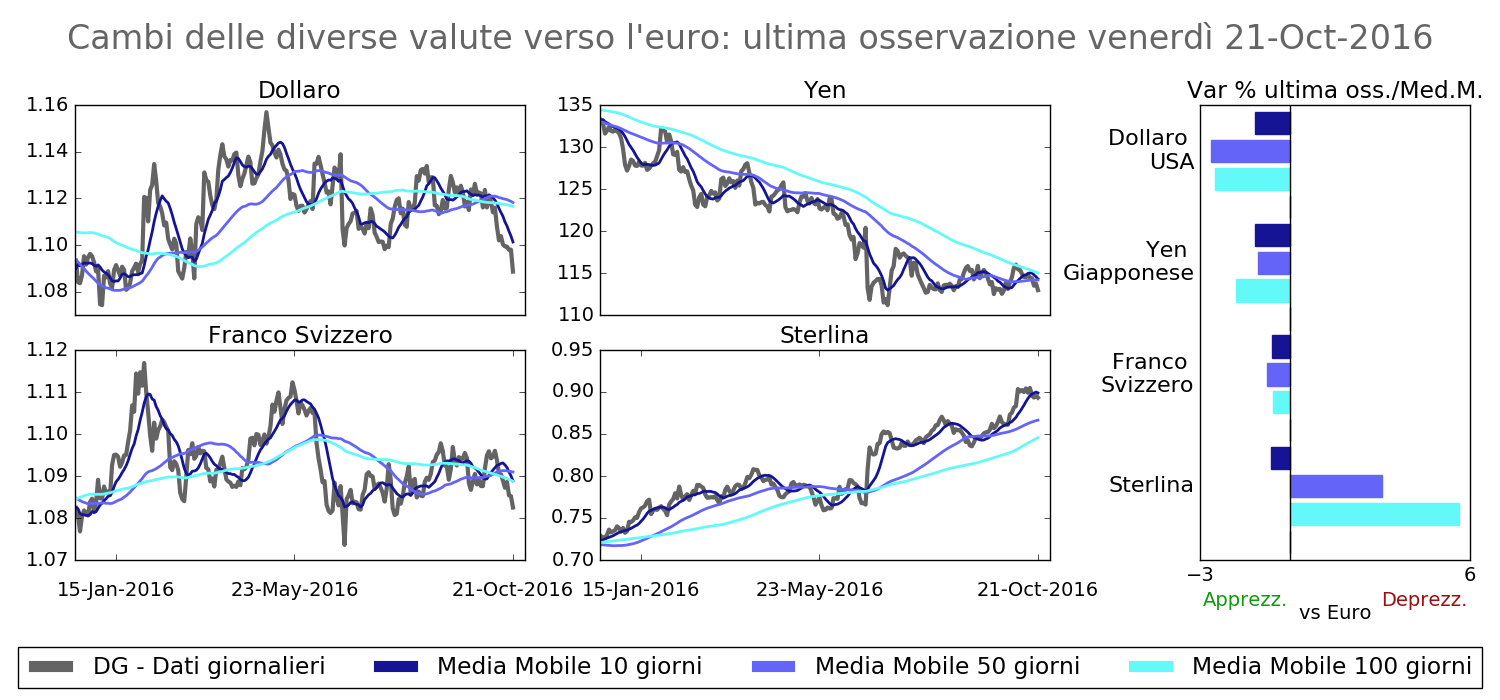 Tra le principali valute mondiali, Il
f
ranco
svizzero ha seguito più da vicino la dinamica del dollaro, apprezzandosi nei confronti dell'euro fino ad avvicinarsi al livello di 1.08 franchi per euro. Meno accentuato è stato l'apprezzamento verso l'euro dello Yen e della Sterlina, riflettendo alcuni elementi di debolezza specifici per queste due valute. Tra le altre valute, da segnalare il generale apprezzamento delle valute asiatiche e, soprattutto, delle principali economie emergenti. Particolarmente significativo è l'apprezzamento in atto verso l'euro del
Rublo russo
e del
Real brasiliano
,  che sembrano sempre più convincere i mercati finanziari di aver ormai superato il punto di minino della fase recessiva iniziata nella seconda metà del 2014.