Log in to use the pretty print function and embed function.
Aren't you signed up yet? signup!
L'aumento dei tassi di interesse americani, di un quarto di punto percentuale, decisi mercoledì dalla FED ha scosso i mercati valutari. I maggiori timori riguardavano i possibili effetti negativi verso le valute dei paese in via di sviluppo. La lunga preparazione che la FED ha riservato a questo aumento ha consentito di evitare questo scenario negativo. Le valute che si sono maggiormente deprezzate sono, infatti, risultate quelle dei paesi più sviluppati quali lo Yen e l'Euro. Diversamente dagli articoli precedenti di questa rubrica, i grafici di seguito riportati presentano le dinamiche delle principali valute verso il dollaro. Dall'analisi del primo grafico emerge chiaramente come lo Yen e l'Euro siano risultate particolarmente sensibili all'aumento dei tassi americani, deprezzandosi il primo del 2,73% e il secondo dell'1,14% nell'arco di una settimana. Anche il Franco svizzero e la Sterlina si sono deprezzati ma in modo più contenuto.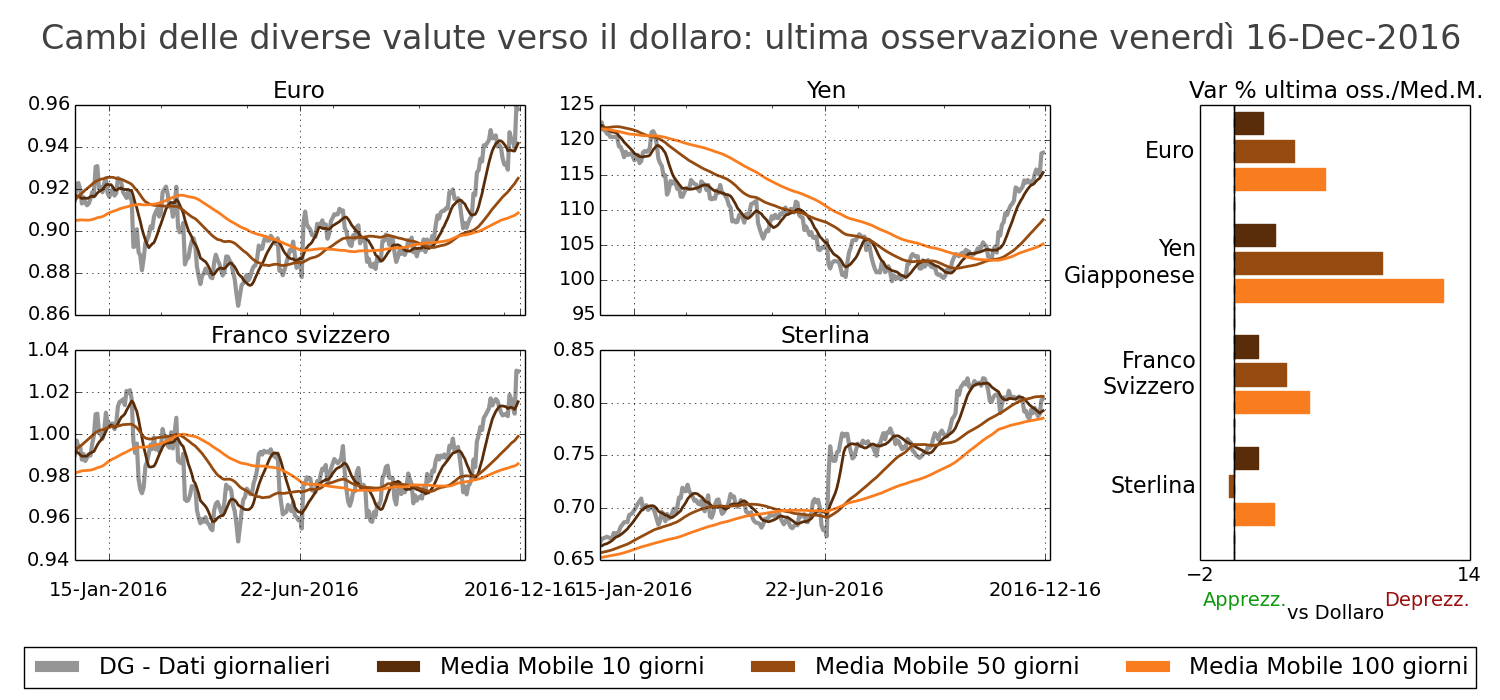 Come già indicato, le valute dei paesi in via di sviluppo sono risultate relativamente protette dal cambiamento della politica monetaria americana. Questo emerge chiaramente dal secondo grafico qui riportato in cui sono sintetizzate le dinamiche delle diverse valute rispetto al dollaro.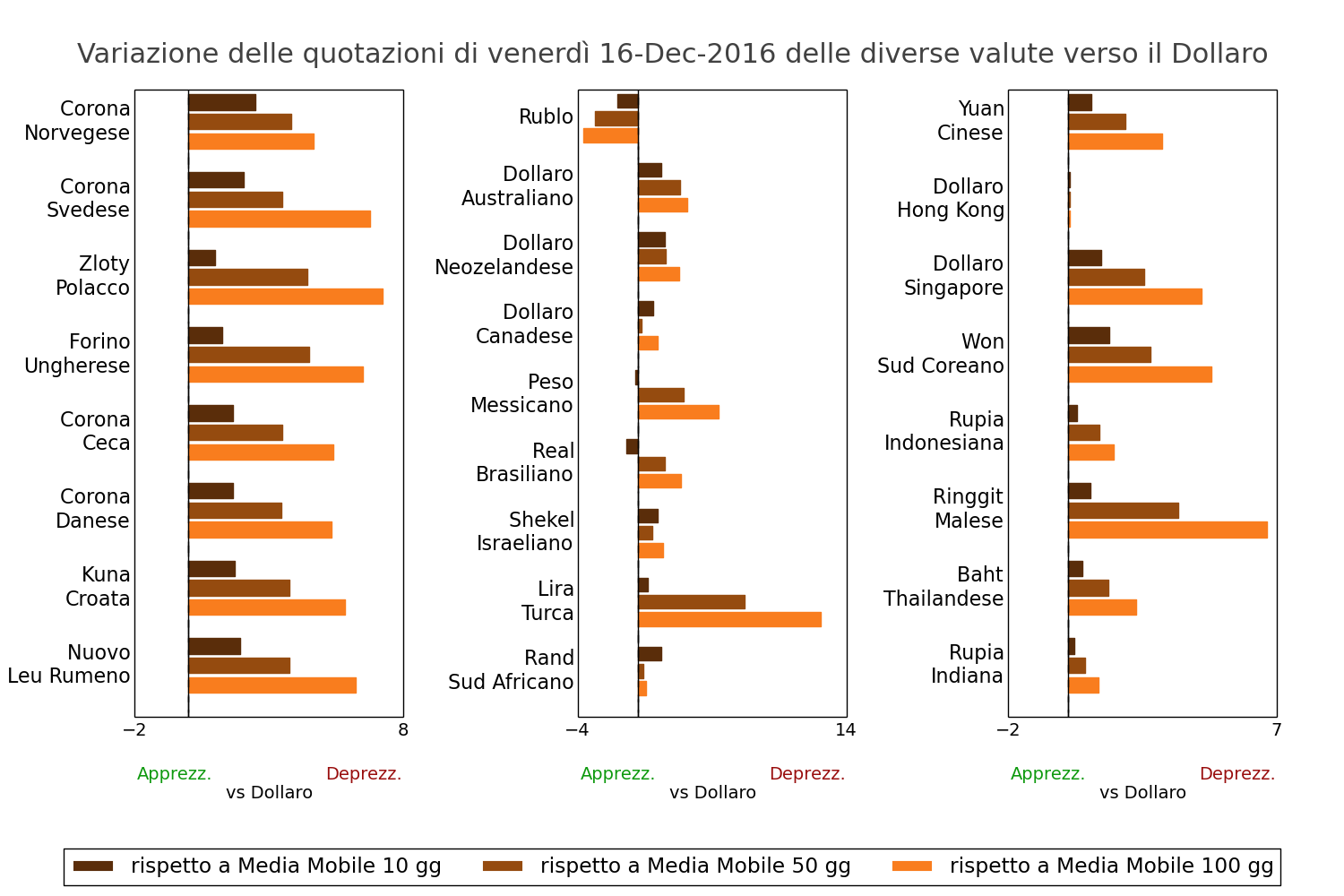 Tra le valute asiatiche il deprezzamento più significativo è stato subito dallo Won Sud Coreano e dal Dollaro di Singapore. Viceversa Rupia Indonesiana, Rupia Indiana e Bath Thailandese mostrano un deprezzamento più contenuto. Particolarmente significativo è l'evoluzione del Rublo che nell'arco della settimana ha registrato un apprezzamento nei confronti del Dollaro, pur subendo anch'esso un lieve indebolimento negli ultimi giorni della settimana. Simile è stata la dinamica del Real Brasiliano. Il Rand Australiano ha subito un deprezzamento, ma in modo contenuto. Le valute europee hanno seguito la dinamica dell'euro deprezzandosi in media dell'1%. Da segnalare il deprezzamento maggiore subito dalla Corona Norvegese e dalla Corona Svedese che riflettono tuttavia elementi di debolezza intrinseca a queste due valute.