Log in to use the pretty print function and embed function.
Aren't you signed up yet? signup!
In queste ultime settimane la Corona Norvegese sta attraversando una fase di significativo deprezzamento nei confronti dell'euro, passando da 8.81 Corone per euro dello scorso 23 Febbraio a 9.14 attuali. La domanda che ci si pone è cosa abbia potuto causare un cambiamento nella dinamica di questa valuta che, dal luglio dello scorso anno, stava attraversando nel lungo periodo una fase di apprezzamento nei confronti della moneta unica.
Il fattore che sta influenzando la dinamica della valuta norvegese è l'andamento del prezzo del petrolio. Infatti, la Norvegia è uno dei principali esportatori di energia in Europa e la sua economia risente delle variazioni di prezzo del Brent, che dal 23 Febbraio (lo stesso giorno in cui la Corona ha iniziato questa fase di significativa debolezza nei confronti dell'euro), ha subito una riduzione di prezzo fino a 51.83 dolari per barile di questo fine settimana.
Tuttavia, nel contesto attuale la Norvegia presenta un buon quadro macroeconomico: il PIL ha chiuso il 2016 con una crescita intorno all'1% e nel 2017 è prevista una sua accelerazione; il debito pubblico è stabile dal 2014 ed inferiore al 30% del PIL; il saldo delle partite correnti è positivo ed il livello di inflazione, registrato a Gennaio, è pari al 2.79%.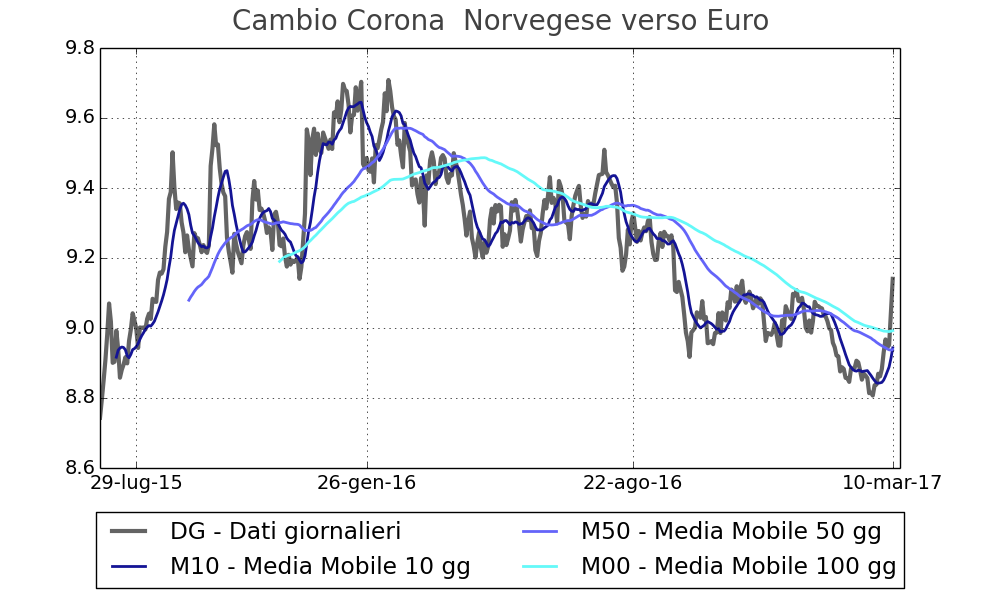 Nella settimana appena trascorsa la BCE ha confermato i tassi di interesse e il QE mentre ha rivisto al rialzo le stime sull'inflazione. Le parole di fiducia espresse da Mario Draghi verso la politica monetaria applicata dalla BCE hanno rafforzato l'euro nei confronti del dollaro e, in particolare, nei confronti di Franco Svizzero e Yen.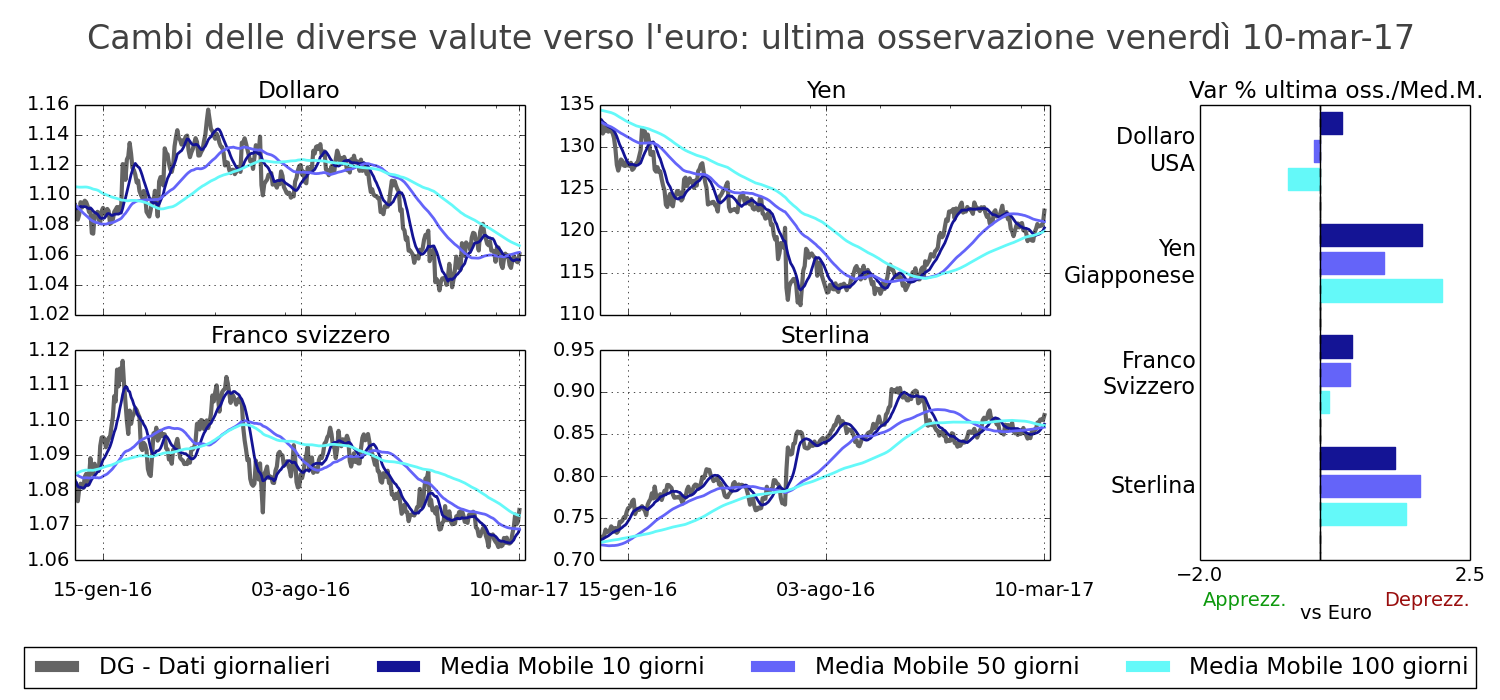 Tra le economie dei paesi emergenti si registra un deprezzamento di quasi tutte le valute nei confronti dell'euro.