Log in to use the pretty print function and embed function.
Aren't you signed up yet? signup!
In questi ultimi giorni i mercati hanno scommesso sulla vittoria di Macron nelle elezioni presidenziali di domani, 7 Maggio 2017. Come è possibile notare dal grafico sul cambio del dollaro verso l'euro, la valuta europea ha raggiunto il valore di massimo apprezzamento avvicinandosi nella serata di venerdì a valori di 1.10 dollari per euro. Al momento, l'apprezzamento registrato nella prima parte dell'anno è superiore al 5%.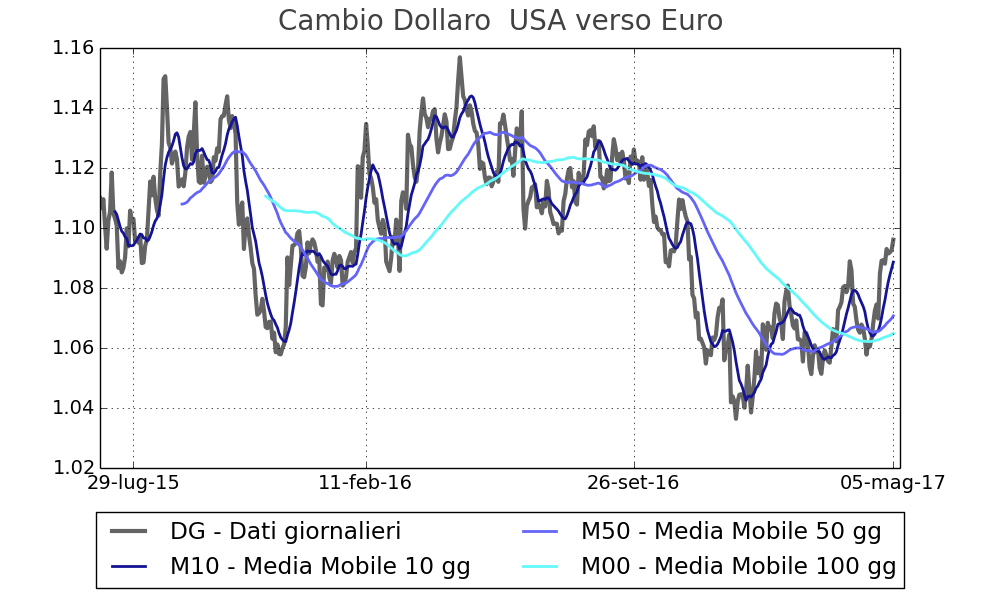 Considerando le principali valute, è possibile notare come Franco Svizzero e Yen stiano seguendo il dollaro, deprezzandosi nei confronti dell'euro, mentre la Sterlina registra una relativa stabilità verso l'euro, apprezzandosi, quindi, verso il dollaro.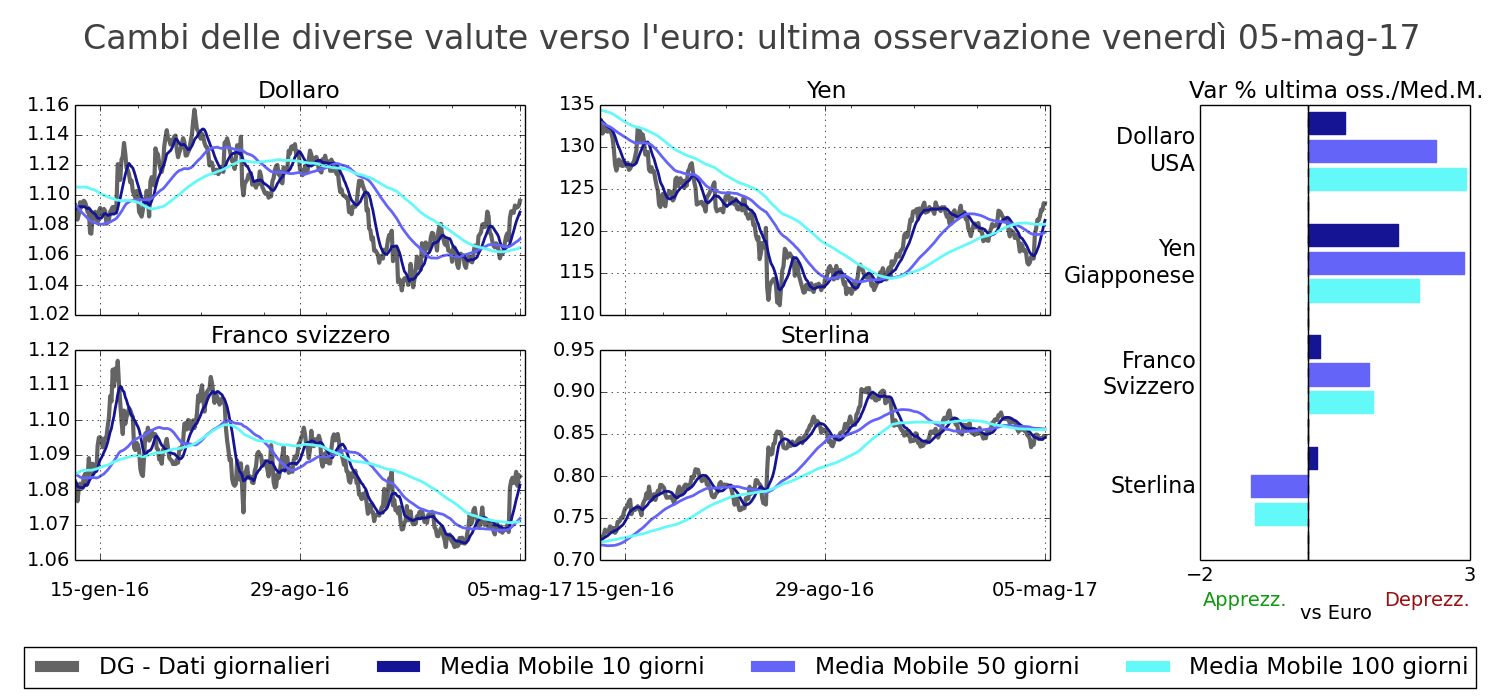 Tra le altre valute non europee, le uniche che sembrano "resistere" all'attuale rafforzamento dell'euro sono lo Shekel Israeliano e la Lira turca. La prima beneficia del buon stato di salute dell'economia e, soprattutto, di un saldo delle partite correnti positivo e pari a oltre il 3% del PIL. La seconda riflette la valutazione relativamente positiva che i mercati finanziari stanno attribuendo ai risultati del referendum costituzionale di metà Aprile.