Ceramiche di Viterbo: un'antica arte che guarda al futuro
Nel 3° trimestre dell'anno aumentano le esportazioni di prodotti in ceramica per la provincia di Viterbo, dove è situato lo storico distretto di Civita Castellana
Published by Annachiara Galanti. .
Export
Global economic trends
Log in to use the pretty print function and embed function.
Aren't you signed up yet? signup!
I dati Exportpedia aggiornati al 3° trimestre 2017 indicano i comparti metalmeccanico, chimico e sistema casa come i trainanti per la provincia di Viterbo.
In particolare per il Sistema Casa ad occupare una posizione predominante è il settore dei prodotti in ceramica, per il quale si registra un tasso di variazione tendenziale del +7% rispetto al 3° trimestre 2016. Un aumento delle esportazioni rispetto allo stesso trimestre dello scorso anno si registra anche per il settore dell'arredamento, con una variazione tendenziale del +8%.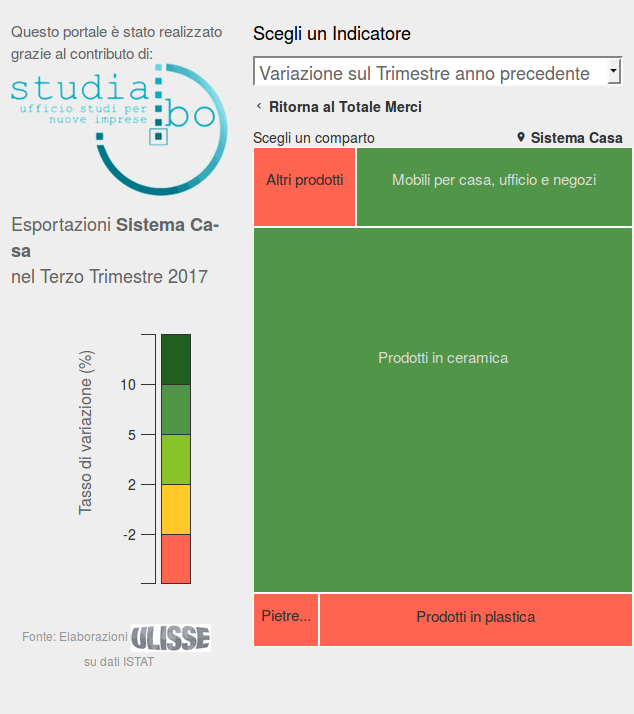 Figura 1: Principali settori di esportazione della provincia di Viterbo
    Fonte Exportpedia Vai a exportpedia
I principali mercati di destinazione dei prodotti in ceramica sono Austria (+21%), Germania (+6.7%) e Regno Unito (+4.8%) a cui si aggiungono mercati extraeuropei, in particolare Stati Uniti (+22.2%) e Australia (+31%).
Il distretto di Civita Castellana
La produzione di ceramiche nel viterbese è storicamente legata al distretto di Civita Castellana, che rappresenta la principale area industriale della provincia. Qui la lavorazione della ceramica ha origini antichissime, che risalgono all'epoca pre romana.
Quello di Civita Castellana è l'unico agglomerato industriale di un certo rilievo presente nel territorio di Viterbo, ed ha quindi un peso determinante sull'economia locale. Infatti, l'industria della ceramica caratterizza la provincia a tal punto da configurarsi come monosettorialità produttiva sia per l'elevata concentrazione e specializzazione delle aziende, che per la considerevole quota di mercato nazionale ed estero conquistata.
Attualmente il distretto è specializzato nella produzione di ceramiche sanitarie, arredo bagni, stoviglierie e piastrelle. A queste produzioni si affiancano anche manufatti di ceramica artistica, che danno una caratterizzazione alla cittadina anche dal punto di vista culturale.