Log in to use the pretty print function and embed function.
Aren't you signed up yet? signup!
L'Emilia-Romagna è la terza regione italiana per esportazioni totali verso il mondo, con un valore dell' export che nel terzo trimestre del 2017 è cresciuto del +5.3 % rispetto allo stesso trimestre del 2016. Le esportazioni della regione sono dirette principalmente verso i mercati europei: Polonia (+11.3% rispetto allo stesso trimestre del 2016), Francia (+10.6%), Russia (+10.2%), Germania (+3.4%) e Regno Unito (+2.7%) sono i principali partner commerciali europei dell'Emilia- Romagna. In aumento anche le esportazioni verso i mercati asiatici rispetto al terzo trimestre 2016: l'export verso la Cina è aumentato di 92 milioni di € e quello verso il Giappone di 8,4 milioni di €.
Trainano l'export regionale i settori Metalmeccanica (+6.4% rispetto allo stesso periodo del 2016), Chimica e Sistema casa (entrambi +5.3%), Sistema moda e l'Agroalimentare (entrambi +4.7%).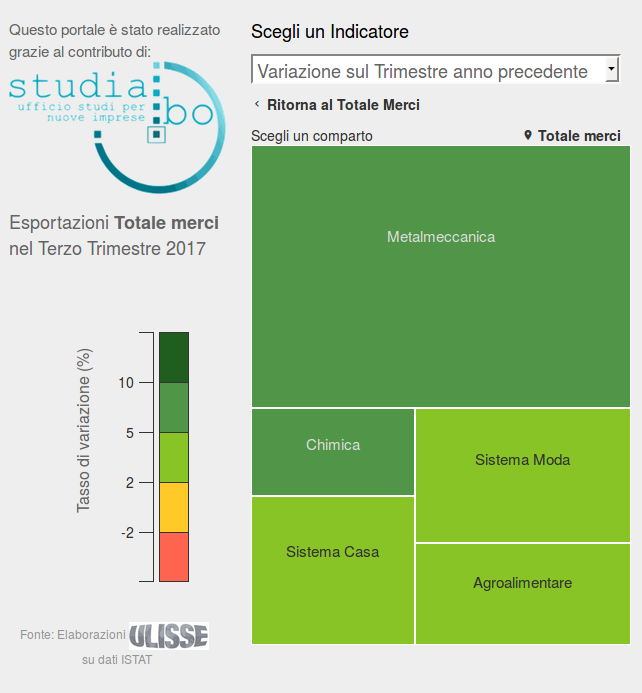 Figura 1: Principali settori di esportazione della regione Emilia-Romagna
Vai a exportpedia
Metalmeccanica d'eccellenza
Il settore metalmeccanico è da sempre un settore di punta della regione, anche per la presenza sul territorio del distretto della meccanica di Guastalla, in provincia di Reggio-Emilia . Nel terzo trimestre del 2017 dalla provincia reggiana sono stati esportati 2,6 miliardi di € di prodotti metalmeccanici, oltre un terzo delle esportazioni totali della regione (7.5 miliardi di €).
Nel '900 Guastalla, il comune di riferimento del distretto, passa da una realtà produttiva tipicamente agricola ad una industriale e artigianale. Oggi è specializzato nel settore della metallurgia e della meccanica a cui si aggiunge la fabbricazione di ingranaggi, macchine agricole ed industriali e tubi in acciaio. In particolare per questi due ultimi comparti il terzo trimestre del 2017 è stato particolarmente positivo con un aumento dell'export provinciale rispettivamente del 25.5% e 16.2% rispetto al terzo trimestre 2016.
Riguardo alle destinazioni anche la provincia di Reggio-Emilia guarda al mercato orientale oltre che a quello europeo: nel terzo trimestre del 2017 le esportazioni provinciali verso la Cina per il settore metalmeccanico sono aumentate del 31.5% rispetto allo stesso periodo del 2016.
Non solo meccanica
Un altro settore di riferimento per il comparto metalmeccanico è quello degli autoveicoli che vede nel distretto motorvalley di Modena e Bologna il centro della produzione regionale. Nel terzo trimestre 2017 le esportazioni di autoveicoli delle due province hanno pesato più del 70% sul totale regionale: in particolare il 53% dalla provincia di Modena e il 23% da quella di Bologna.
Rispetto alle destinazioni anche per questo comparto si osserva un'intensificazione delle esportazioni verso l'Asia. Nel terzo trimestre 2017 le esportazioni da Modena verso Hong Kong sono cresciute del 63.3%, verso la Cina del 35% e verso il Giappone dell'11%. Anche Bologna registra un incremento verso queste destinazioni: in particolare verso Hong Kong un +123%, la Cina un +54% e Singapore un +20%.