Log in to use the pretty print function and embed function.
Aren't you signed up yet? signup!
Con circa 50.000 ettari di terra coltivati a vite e 3 milioni di ettolitri di vino prodotti all'anno, di cui il 55% è DOC, la regione Piemonte rientra nelle top regioni italiane produttrici di vino. La lista dei vini piemontesi è molto variegata e conosciuta in Italia e non solo. Con oltre 50 tipologie docg e doc, il Piemonte è una delle regioni italiane con la maggiore varietà di etichette, quasi tutte di grande eccellenza.
L'importanza di questo prodotto per il territorio è stata confermata anche nei primi 9 mesi del 2017 durante i quali la regione ha registrato un aumento delle esportazioni di vino del +9% rispetto allo stesso periodo del 2016, con una crescita dell'export di 78 milioni di €.
Importanti i mercati europei: il vino Piemontese è acquistato sopratutto nel Regno Unito (+10% rispetto ai primi 9 mesi del 2016), in Francia (+5.7%), Spagna (+38.6%) e Russia (+75.4%). Buone prospettive anche per il mercato asiatico: rispetto ai primi 9 mesi del 2016 l'export di vino è aumentato del 14.9% in Giappone e e del 75% in Cina. Si registra anche una crescita del 2% sul mercato degli Stati Uniti. Da segnalare, invece, la flessione delle esportazioni della regione verso la Germania, diminuite nei primi nove medi dell'anno del 6.7%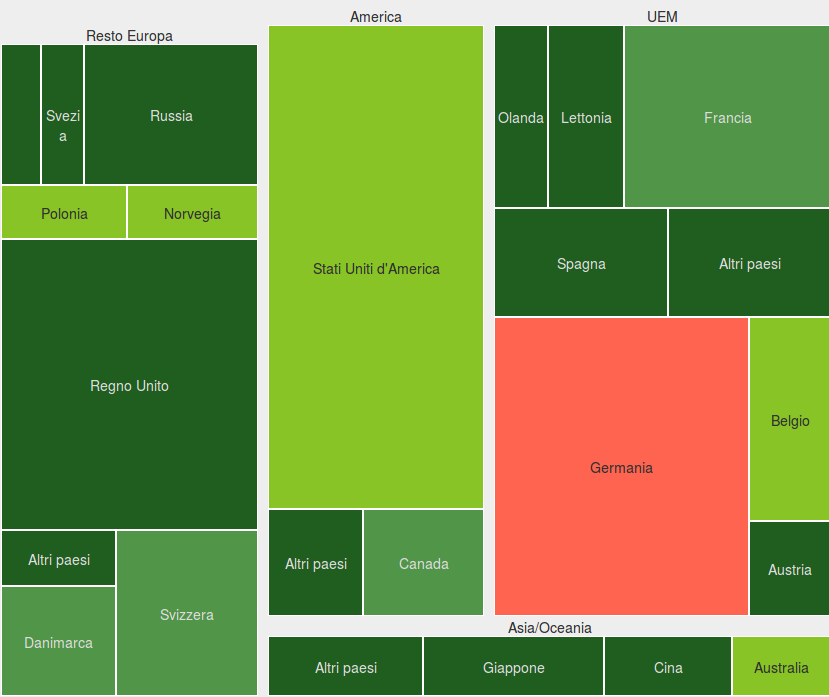 Figura 2: Principali destinazioni delle esportazioni di vino piemontese
Fonte: Exportpedia
Vai a exportpedia
L'export è in crescita ma diminuisce la quantità di uva
Secondo il rapporto redatto da Assoenologi, la vendemmia 2017 è stata in Italia fra le più scarse del dopoguerra. Fattori climatici sfavorevoli, in particolare caldo e siccità, hanno portato ad un germogliamento precoce della vite che è stata così facilmente esposta alle gelate tardive. Questa situazione ha causato una diminuzione della quantità di vino e mosto prodotti pari al -25% rispetto al 2016.
Anche il Piemonte non si è discostato da questo trend: è stato stimato che nel 2017 la produzione regionale di vino si è attestata a circa 2.1 milioni di ettolitri rispetto ai 2.5 prodotti nel 2016, con un calo del 15%.