Log in to use the pretty print function and embed function.
Aren't you signed up yet? signup!
For most SMEs, going global is a daunting task as challenges in the global market are fierce. For business to thrive in a competitive environment, SMEs need to progressively innovate to ensure that goods and services offered are reaching untapped market opportunities beyond the border. This process, albeit profoundly complex, could be more easily managed by carrying out a well-structured marketing mix.
The original 4P marketing mix - involving Product, Price, Placement and Promotion - was primarily derived from research on manufacturing business to consumer (B2C) companies, where the marketing mix concept was known as a "set of controllable variables" or a "toolkit" at the disposal of management which can be used to influence customers. Yet, recent works have suggested that the traditional 4Ps should be extended to include other three Ps, namely Participants (people), physical evidence and process. For the marketing mix to succeed, a firm should necessarily check whether it has taken some preliminary steps. Here are some useful guidelines to set SMEs to a great start before taking off to exploring internationalization.

Do your due diligence

Research the market and explore your options, both in terms of the company's capability and the chosen market's economic situation to identify opportunities SMEs can act upon to compete in the global market. With effective market research, SMEs could learn a lot about the things that are relevant to their business to guide their strategy when exporting. Moreover, they can directly assess their degree of preparedness for internationalization (look at ERA).

Know your audience

This step always gets overlooked. By understanding your audience, you could differentiate when entering the market. Emphasizing with your target audience will help understand their needs and their buying behavior. This could lead SMEs to create an effective marketing mix that suits the chosen target market. Cultural differences exist even between regions and so much more in the global market. Addressing these cultural barriers will make a huge difference when entering the market as companies would be prepared on how to conduct their business and successfully communicate in a more effective way.

Determine how to enter the market

Understanding the key players in the market will guide SMEs in finding the suitable entry mode and how to position themselves in the target market. Whether going for partnership or through an agent, the choice of entry mode will address the risk as well as advantages of the chosen mode. In addition, knowing how the market share is distributed will further cluster the segment for the target audience thus making it clearer how to differentiate.
The importance of designing an effective marketing mix
Once the entry strategy has been carefully chosen, the global marketing mix kicks in. This means creating desirable products suited for a price the audiences are willing to pay and could be reached through the channel where the target audience usually buy and using the right platform to engage with them to create meaningful relationships.
The definition of the marketing mix is based on four pillars: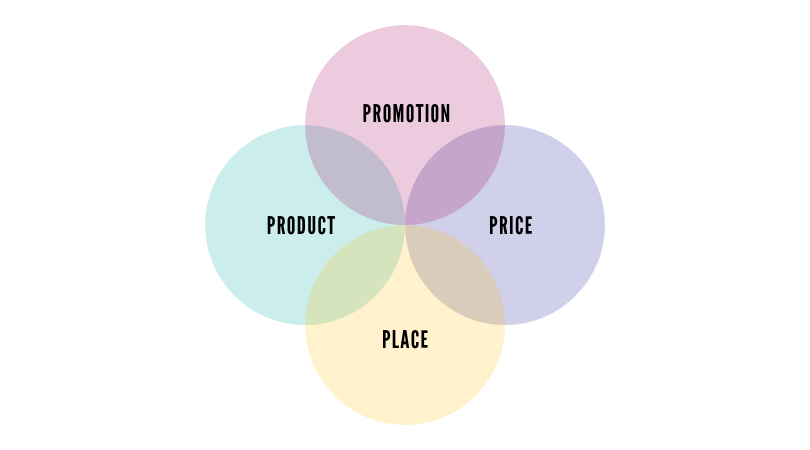 Product:
Any given product follows a logical product life cycle (PLC), and it is vital to identify and plan for each of these stages. Find out what your product or service is trying to solve, the benefits it offers and more importantly, know your audience and understand them so as to offer the right product.


Price:
The price of the product will determine how it will perform in the market. A product should be priced according to its perceived value. In addition, your chosen strategy for entering a foreign market should indicate how you want to position yourself against the competitors. The price will vary if you are entering a saturated market or underdeveloped market.


Place:
Choosing the right channel in distributing your product or services is fundamental in reaching target customers. Your distribution strategy should assess the most suitable channel for the product or services while complimenting the rest of product strategy.


Promotion:
How you communicate about your product or services falls under promotion, including advertising, PR, sales promotion and special offers. It is essential that the channel used is suitable for the product.
The marketing mix allows companies adopting it to enter a market perspective, rather than a product one. Whereas product-oriented firms tend to overlook some of the more useful aspects in terms of internationalization, firms endowed with a proper marketing mix can usually boast a full understanding of the target market. Thus, a market-oriented approach can make the difference between a rewarding and an unsuccessful internationalization.
A fundamental decision that managers have to make about their global marketing strategy is the degree to which they should standardize or adapt their global marketing mix. Indeed, the 4 P's of marketing mix becomes a handy tool where the core Product, Price, Place and Promotion is put under the microscope to decide whether the marketing mix will be standardized or adapted to fit into the target market. While supporters of standardization view markets as increasingly homogeneous and believe the key to growth lies in standardizing products, supporters of adaptation think that tailoring is key to adequately meeting the demand of different markets.
Finding the right balance between these two forces is often a quite difficult task. Importantly, that balance varies according to each of the 4P: in creating a product offer for international markets, firms may discover that it is much easier to standardize the core product benefits than it is to standardize the support services. The four unique variables of the marketing mix are interdependent and therefore each element should be complementary to ensure that the action plan within the marketing mix is aligned.