Log in to use the pretty print function and embed function.
Aren't you signed up yet? signup!
On currency markets, 2021 begins with a general confirmation of the trends observed at the end of last year: the most discussed phenomenon continues to be the weakness of the dollar, a situation that most analysts expect to continue in 2021, as the world economy gradually normalises and recovers ground, thanks to the rollout of vaccines.
As can be seen from the chart below, with the exception of a few African and Latin American countries, world currencies generally show a strengthening against the greenback.
Exchange rates against the dollar, Jan. 8 2020
Source: ExportPlanning.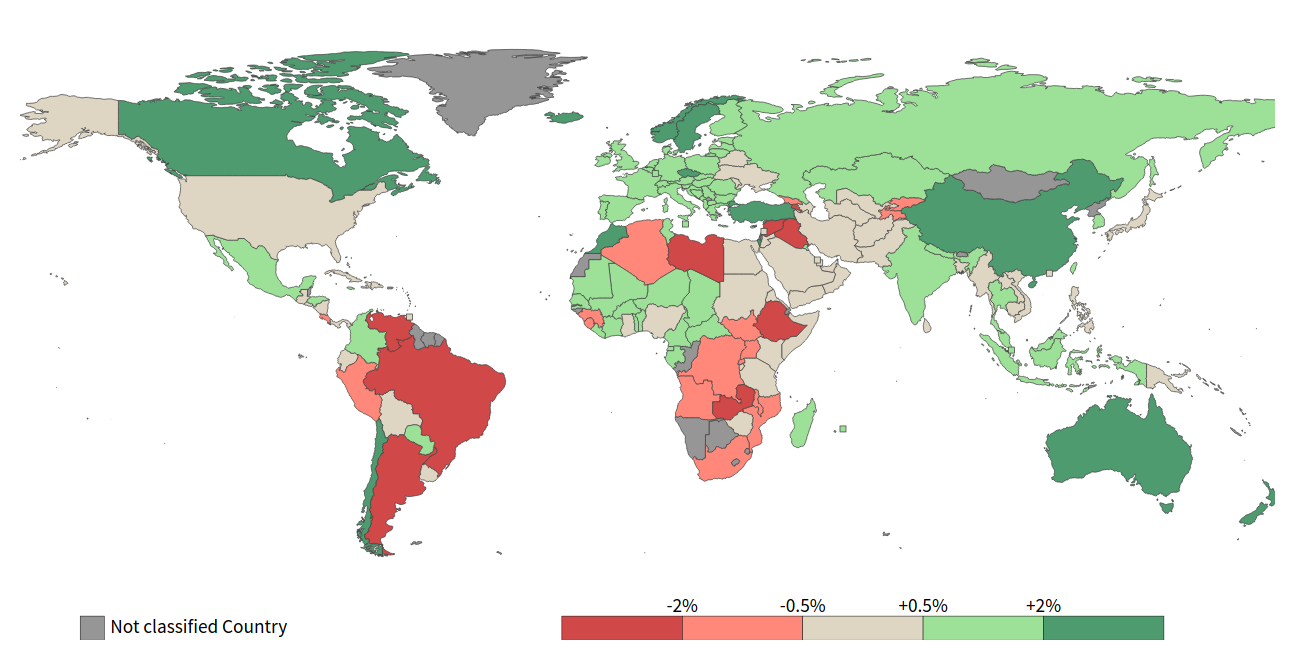 Expectations of a global economic recovery, positive signs from the late December agreement on Brexit and agreement on a new stimulus plan in the US, as well as real interest rates largely in negative territory in the US, are contributing to a relatively positive sentiment among investors at the start of the new year. Investors therefore remain focused on riskier assets, to the detriment of the greenback, a traditional safe-haven.
The dollar closes the week at 1.23 against the euro, at its 2018 highs.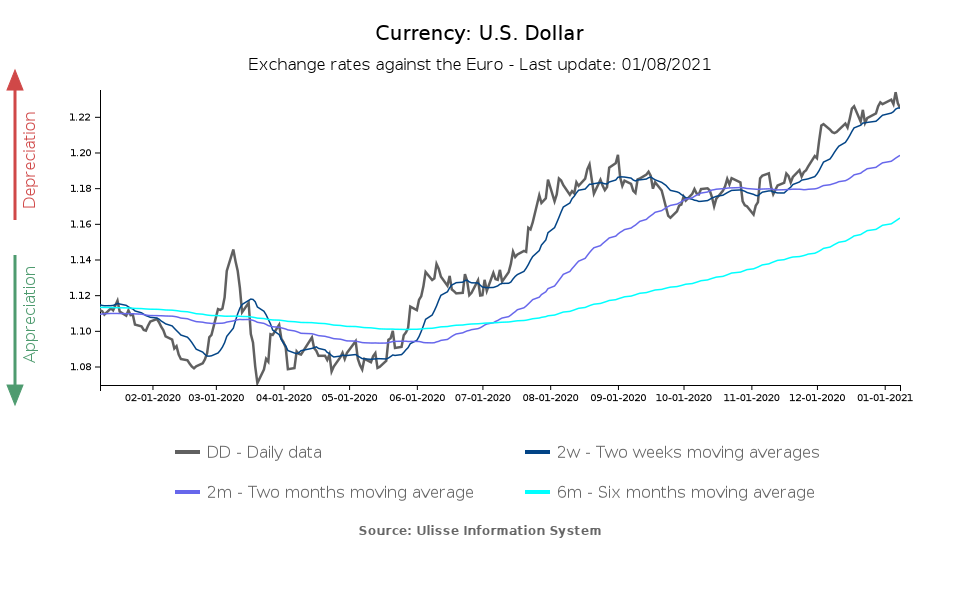 Although the dollar continues to provide support for EM currencies, which prove relatively strong, one of them showed signs of a change of course in the last week. The favourable external environment - not only due to the weakness of the dollar, but also to the recovery in commodity prices - was not enough to prevent, in the first week of 2021, a sharp reversal in the dynamics of the South African rand against the dollar, interrupting a strengthening phase started at the end of the summer (see the article "Focus on EM Currencies: the Rand Recovers Ground, but Risk Remains").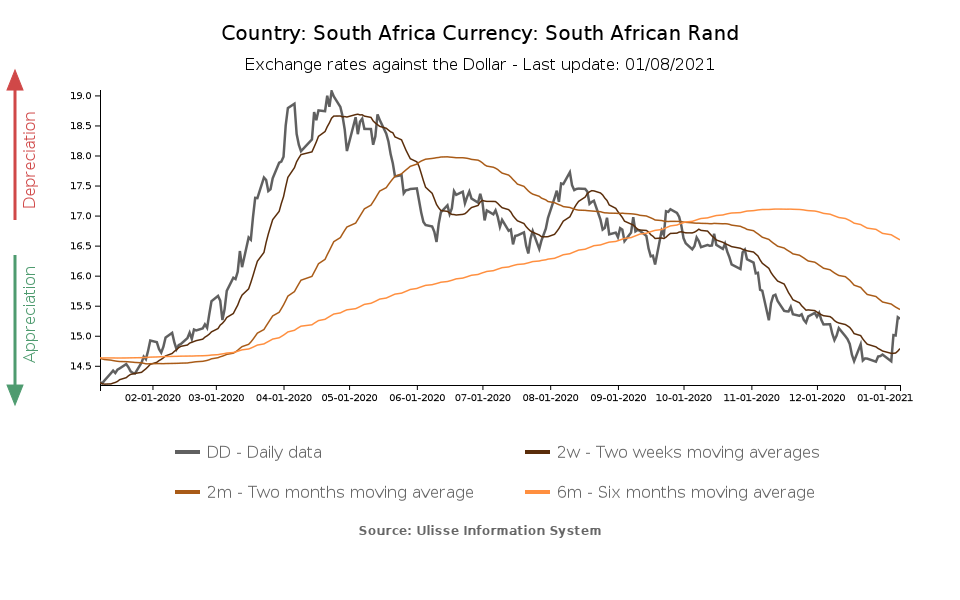 The factors driving the rand exchange rate reversal relate to the latest developments in the country's Covid-19 pandemic. South Africa is currently facing a surge in cases, linked to the spread of a new and more infectious variant of the virus, and it is unclear whether this is covered by current vaccines.
In the last few days, the number of new confirmed cases of Covid-19 in South Africa has exceeded 20,000, an all-time high.
South Africa: New Covid-19 confirmed cases
Source: DailyDataLab.

In addition, the country is experiencing difficulties in procuring vaccines. There are fears that the lockdown measures will be tightened and that this will have an impact on an economy that is already weak and severely tested by the epidemic in 2020. The rand, which gauges the current situation, has therefore reacted with a weakening of almost 5% against the dollar in the first week of 2021. The next few weeks will reveal whether this is a temporary reversal of the trend or the start of a more substantial change in investor sentiment towards the African country.